Creating a New Member

Memberships are a great way to convert one-time donors into continuous donors and work in a similar way as sustainers in CharityEngine. Memberships can be used to collect donations on scheduled billing dates to help support your organization and cause. Memberships typically have annual dues, but like sustainers, can be set up for monthly payments.
Before you can create any members, you must create the membership types, if you have not already done so, read this article to help you get started.
To create a new membership navigate to Contacts > Members > Search & Manage > Create New.



General Tab
On the General Tab you will be able to set the rate at which the member will be billed, decide if you want to create an invoice upon creation of the member, set the start date of the membership, set the membership type, the fund, and the GL code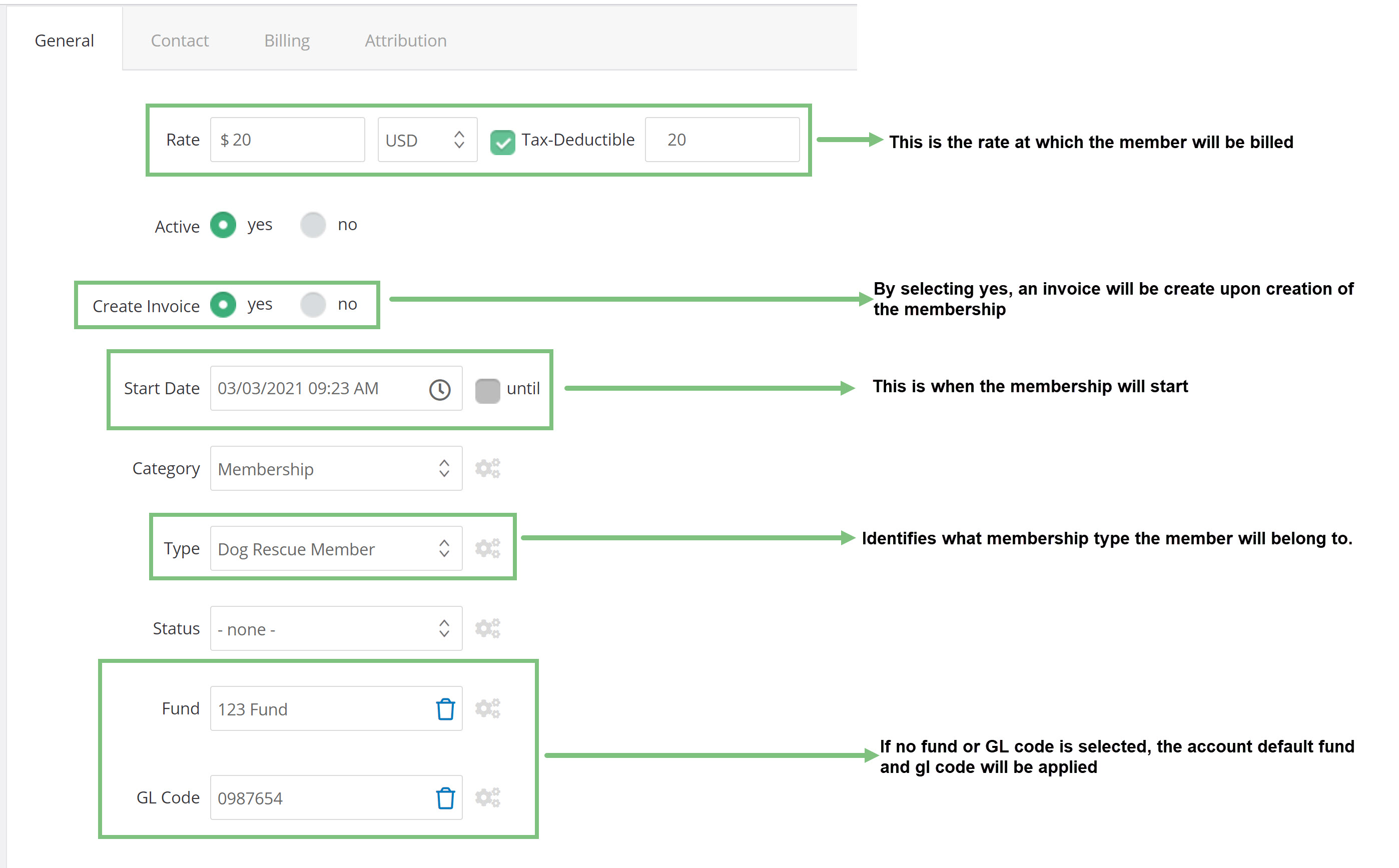 Contact Tab
On the contact tab you will either create a new contact or select an existing contact for the membership. This is the contact that will be billed and can be a person, household, or an organization.
Enter in the contact information to search for the contact if they already exist in CharityEngine. If no contacts are found, or if the contacts do not match, you can create a new contact record with the data entered.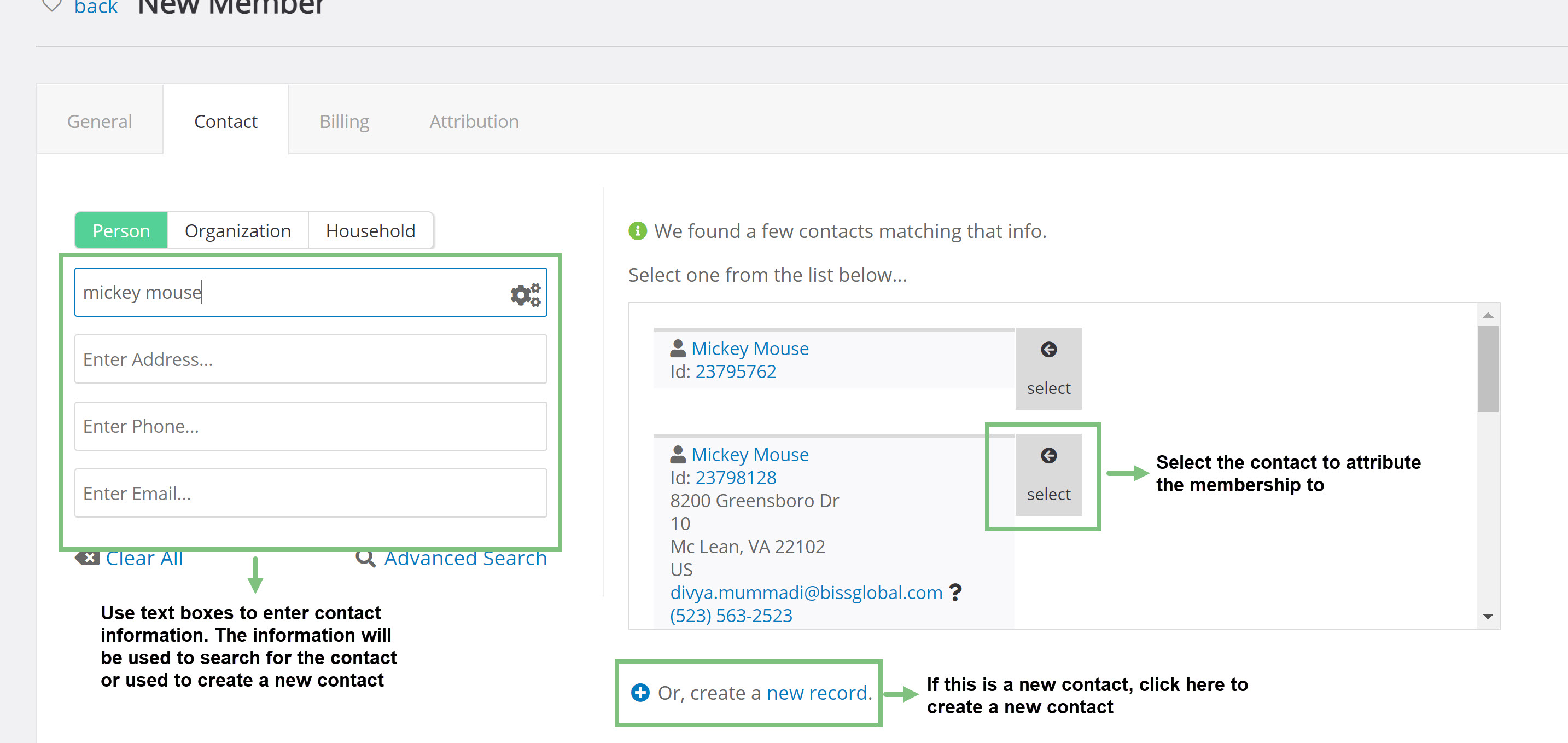 Billing Tab
On the billing tab you will be able to select if the billing will happen automatically or manually.



If you select manual billing, all transactions must be manually created and processed, and a custom billing schedule can be created. After the membership has been created, you will be able to configure payments on the invoice tab.



If you want billing to happen automatically, click the Auto radio button. You will then be able to configure the installments, the frequency, the method, and decide if you want to copy to invoices.



Note: it is important to note that all payment method types can be used for automatic billing and a transaction will be created, however cash and checks will not process until they have been entered into the database.
Attribution Tab
On the attribution tab you will be able to attribute data to the membership such as campaigns, response channel, solicitor, region, opportunity, or tributes. By attributing these data points to the membership, you will be able to run reports and gain more data on memberships



All of the other tabs can be used to manage the membership. For more information on managing the membership after creation, read this article (link)