Donations: How to Manually Create Soft Credits

Introduction
Soft credits can be used in CharityEngine to provide credit to another contact for the donation of another. The most common example of this is having an organization donate, but giving credit to the individual who encouraged that organization to donate. By assigning soft credits, you will be able to run reports and identify and acknowledge those who are responsible for the giving of others. If your organization utilizes soft credits, assigning soft credits to a transaction in CharityEngine is as simple as clicking a button.
Prerequisite
In order to create and assign a soft credit, the source transaction, or the original transaction must be created first. This can be done through manually creating a transaction, importing a transaction, or a transaction that came through an online Web Form. The soft credit cannot exist without a source transaction.
Manually Creating a Soft Credit
To manually create a soft credit, navigate to the transaction record by going to
Donations
applications and under the
Transaction
section, click on
Search & Manage.
Use the filters and search bar to find the transaction record you want to add a soft credit to and on the
Soft Credit
tab click the Add New button. Another box will come up with additional information to input about the soft credit.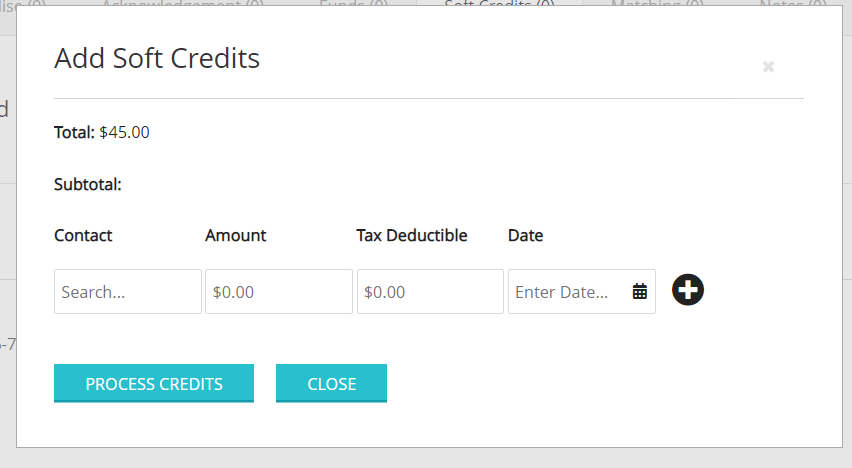 Enter in the Contact Name, Amount of the soft credit, how much is tax deductible, and the date of the soft credit. If you want to soft credit more than one contact. Click on the
Plus
icon next to the row and add any additional contacts you want to soft credit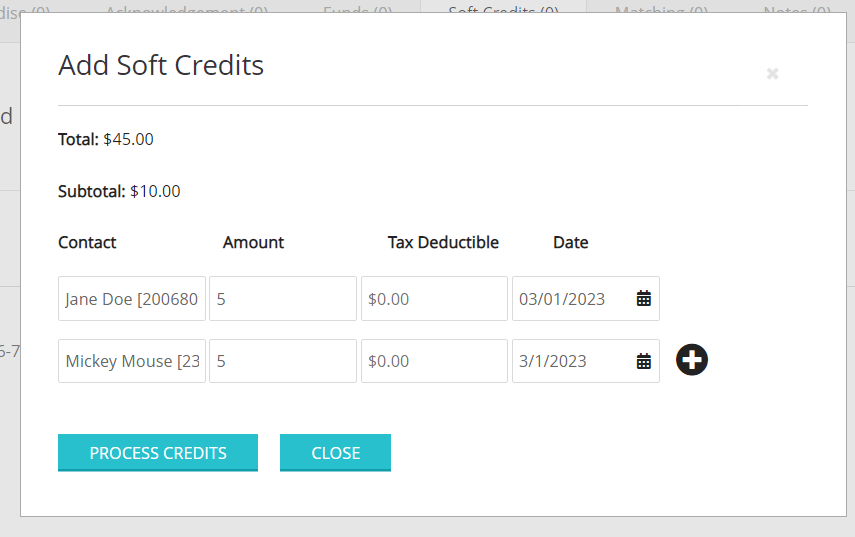 Click Process Credits, and the new soft credits will appear under the tab.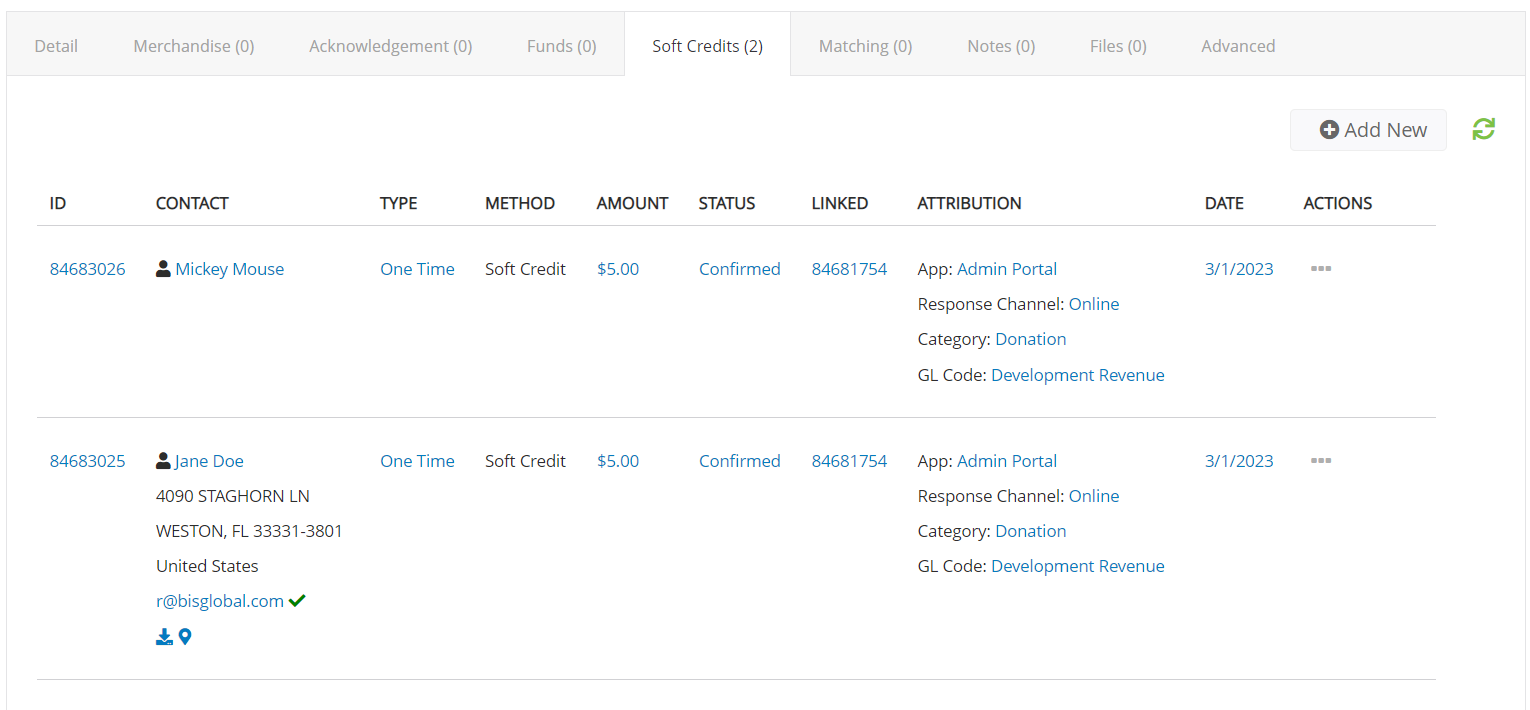 The new soft credits will also appear in the list of transactions on the transaction listing screen. Each listing of soft credits will have a link to the original transaction for easy access and record-keeping.
NOTE: If the listing is not a soft credit, it will say False under the Linked column. If it is a soft credit, like below, it will show the ID number of the transaction the soft credit is linked to.

Further Reading
If you want to learn how to import soft credits, read this
article