Campaign Analytics

Monitoring your campaigns is a very important part of growing your organization and improving your fundraising efforts. By viewing the analytics of individual campaigns, you can see what campaigns worked well and what campaigns did not work so well. This data will allow you to make informed decisions about future fundraising tactics.
CharityEngine has a very easy Campaign Analytics tool that provides all the information you need to see how well your campaign did. To view your campaign analytics, navigate to Report & Analytics > Campaigns > Campaign Analytics.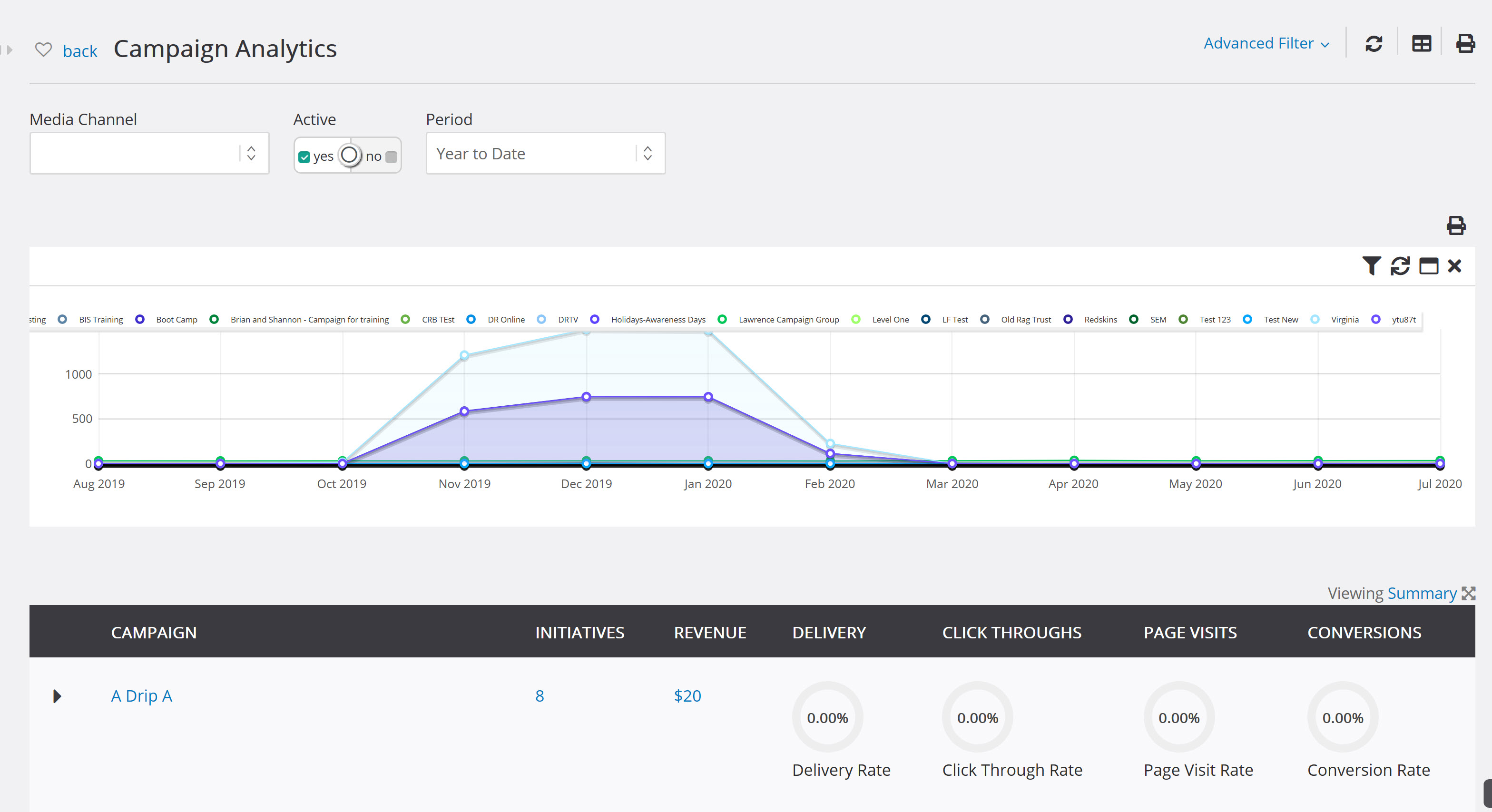 On this page you will be able to use your filters to search for specific campaigns





Use the advanced filters to further narrow down the campaigns you want to analyze. You can select a start and end date, filter for specific Opt-In Lists, Queries, and Creatives, and toggle on and off for Scheduled campaigns, campaigns that utilized Peer-to-Peer, and if they are hidden.



CharityEngine also provides a chart that displays how effective a campaign was over a period of time.



Use the icons on the top right of the chart to filter, refresh, expand, and close the chart.



When looking at the campaigns themselves, you will be able to see how many initiatives are in the campaign, how much revenue was gained, the delivery rate, click-through rate, page visit rate, and conversion rate. All of the information is crucial to determine how effective a campaign was and what kinds of initiatives performed the best. If a campaign was profitable, you can mimic that campaign in the future, and if a campaign was not effective, you can rethink doing a similar one in the future.