Email Analytics

After an email has been sent, it is always important to check the email analytics to view how well the email performed. By viewing this information, you can gain knowledge on what works and what does not when it comes to sending emails. The most important data to look at is the delivery rate, the conversion rate, the opt-outs, and the actual audience size.
The first way to view this information is to navigate to Campaigns > Create & Publish > Initiatives and search for the initiative you want to view the data for.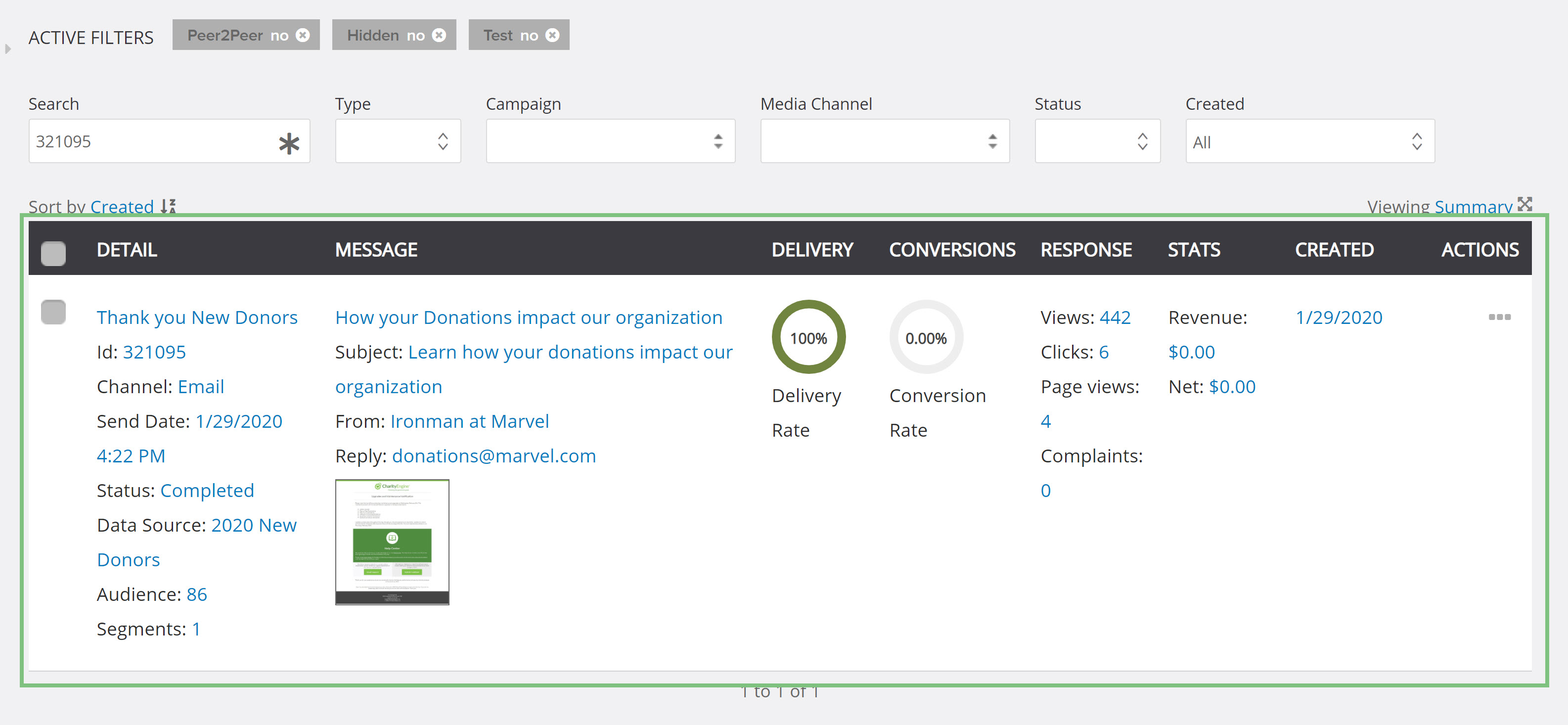 The data will be displayed in the listing screen as can be seen below.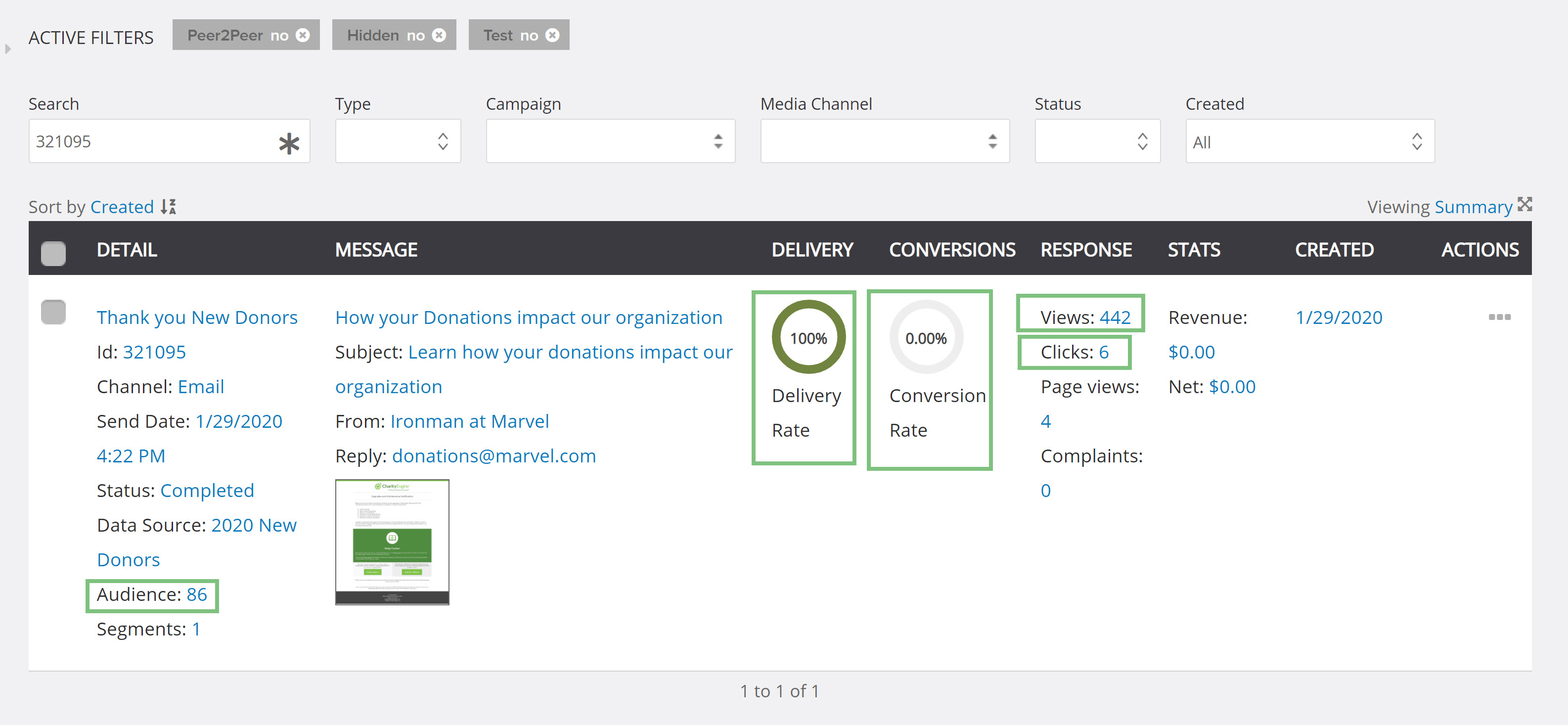 By hovering over the delivery data, you will be able to view a more in-depth view of the success/ fail rate of the initiative. As you can see with the initiative below, there was a 100% delivery rate with 86 success, 0 fails, and 2 bounces.

By clicking on the number next to fail, you will be able to view the contacts that the initiative failed to send to.

You will be navigated to the Send Failure screen and see the contacts and the reason for failure.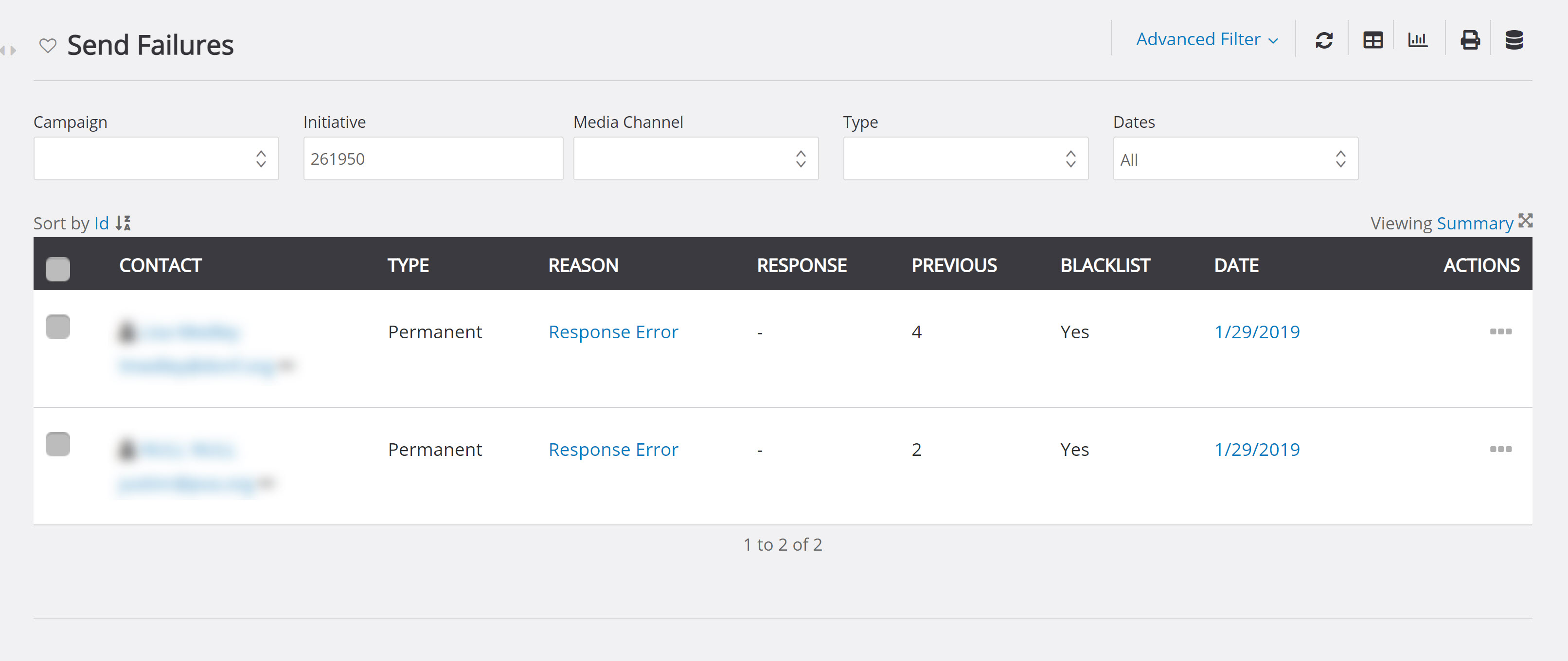 You then have the option to blacklist, deactivate, or delete the contacts.



The same thing can be done with the contacts that bounced. Click on the number next to bounce to view these contacts.

The next piece of data that can be viewed on this screen is the conversion rate. Hover over the conversion rate data and you will be able to gain a more in-depth view of the data.

Once piece of data that cannot be viewed on the initiative listing screen is the opt-outs. This data and more can be viewed by navigating to Reports & Analytics > Campaigns > Initiative Analytics and searching for the initiative.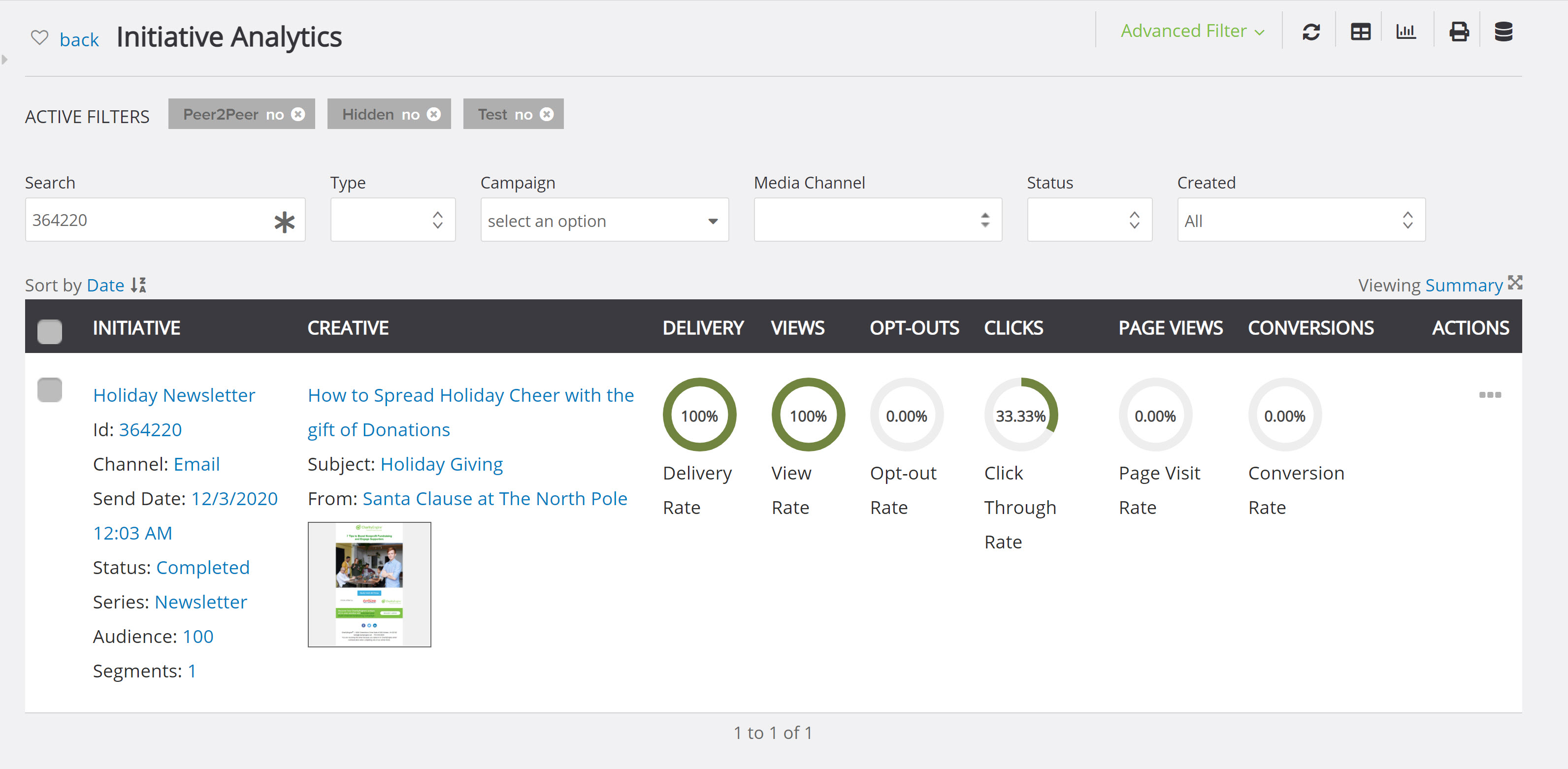 On this screen you will be able to see the opt-out rate, as well as the data that was listed on the initiative listing screen.