Refunds

Introduction

A refund is when a transaction has gone through and money needs to be returned to a donor. If a transaction must be refunded, CharityEngine® has a process within the system to refund transactions without needing to go through the payment processor.

First go to Donations > Transactions > Search & Manage.



Search for a specific transaction using the Quick Filters. If the Quick Filters don't bring up the transaction you are looking for, use the Advanced Filter in the top right corner of the screen.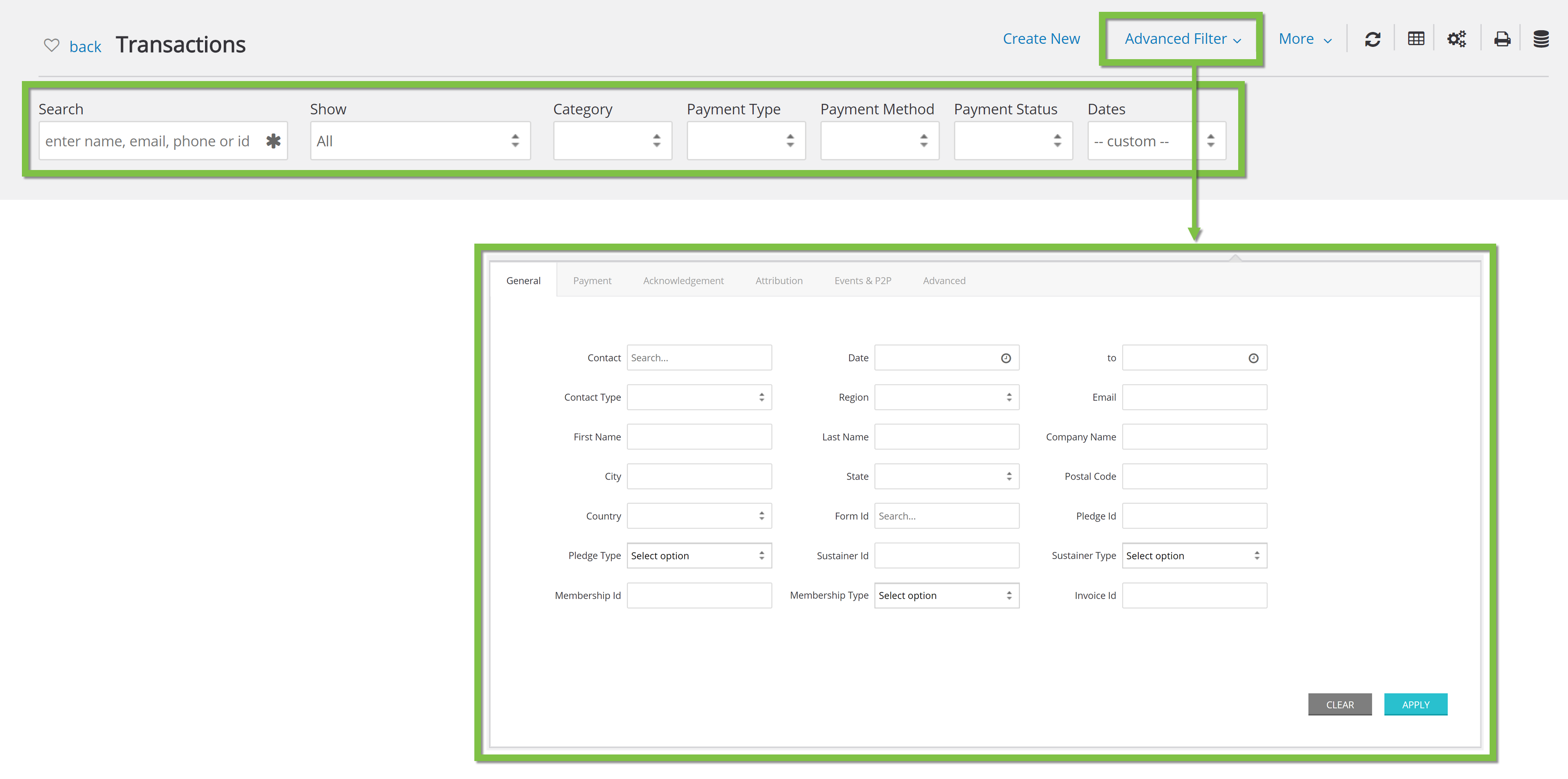 After finding the transaction you need to refund, hover over the ellipses to the right of the transaction. A list of options will appear. Select Refund.
*Note: Only transactions that have already been settled will have a Refund option.



A pop-up box will appear to confirm that you would like to refund the transaction. Click the Process button to confirm the refund.



Once a refund occurs, the original transaction does not disappear. Instead, a new transaction is recorded as the refund, and the old transaction is linked to the refund. Click the link to access the refund. The refund will have an equivalent link to the old transaction.