Using Landing Page URLs to Populate and Override Attributes for an Initiative

Introduction
Landing Page URLs can be used to override web form default settings to assign attributes depending on what initiative led them to that form. For example, you may have multiple initiatives pointing to a single web form but want each initiative to have a different fund or GL code. By doing this, you will not have to create a donation form for each initiative, which will save time and energy
Prerequisite
Before creating your landing page URL, you must first create the donation form and initiative.
For help creating a donation form read this article.
Instructions
Once the donation form has been created, create your initiative by navigating to Campaigns > Create & Publish > Initiative and click create new. Configure your initiative on the General Tab by entering a name and campaign the initiative will be linked to.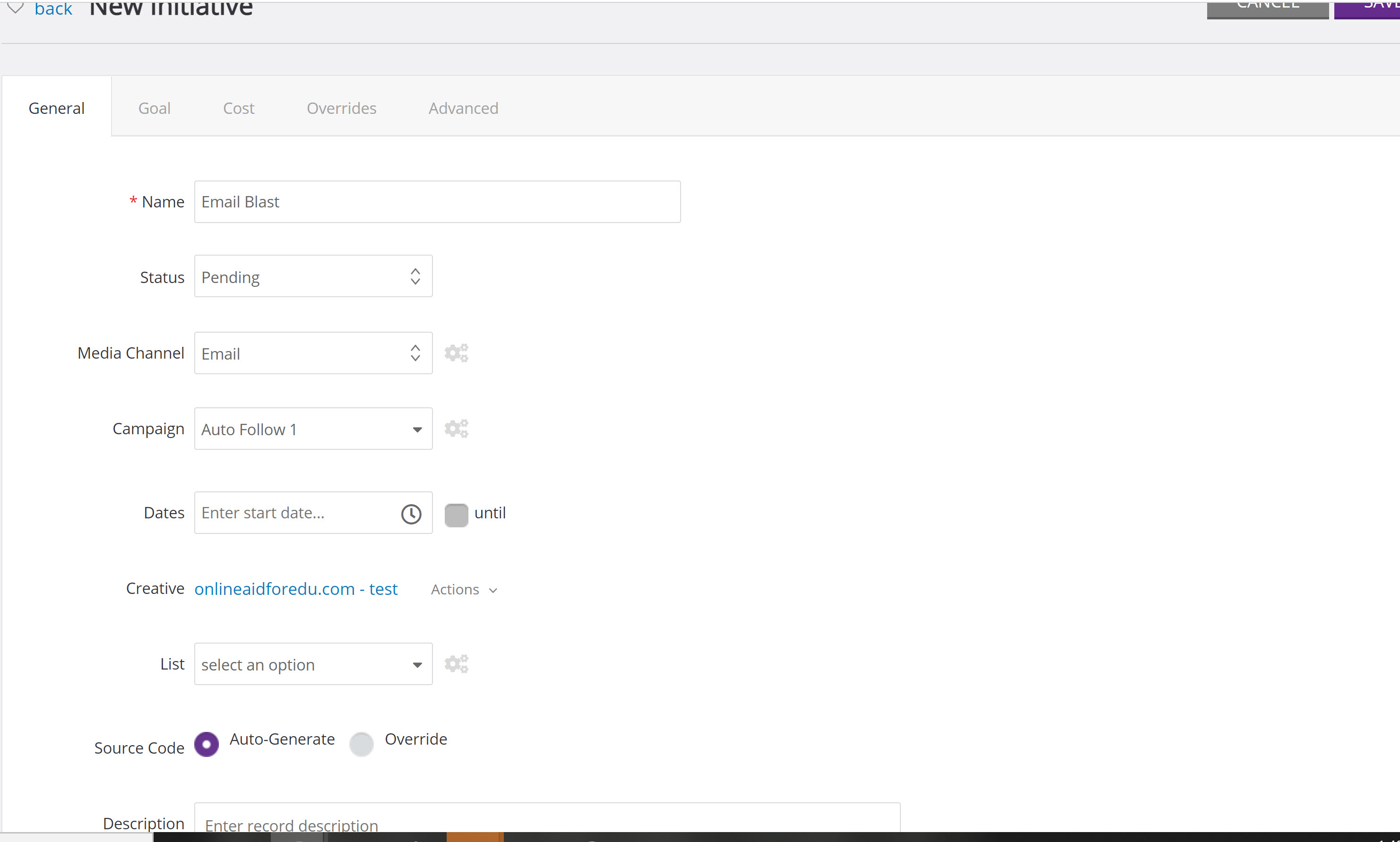 To create the override, navigate to the Override Tab and use the dropdowns to select your overrides. This will ensure that any donations that are a result of this initiative will have the fund and GL code selected attributed to it.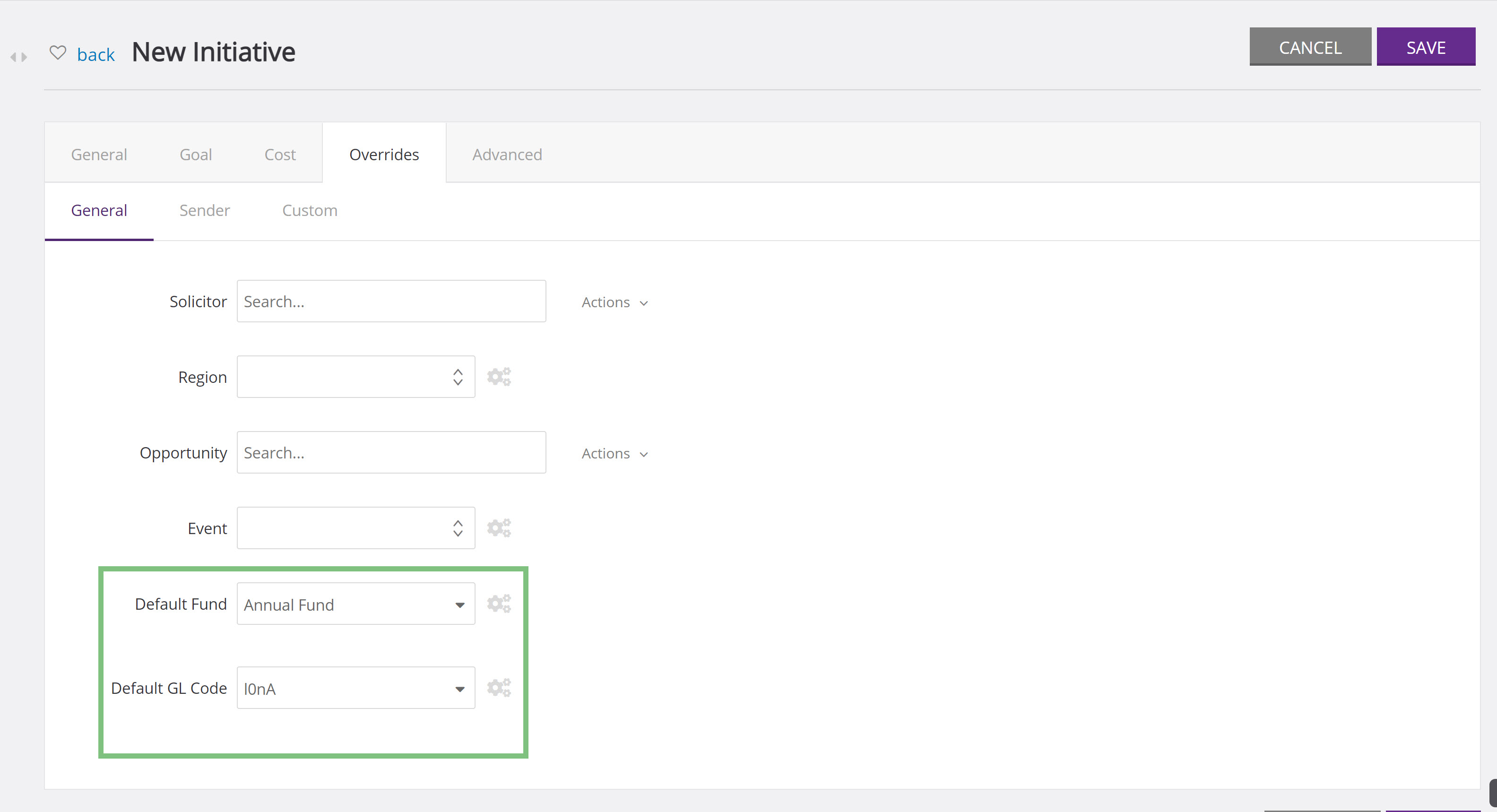 Now that the initiative has been created, you will need to create the landing page URL. Navigate to Campaigns > Create & Publish > Landing Page URLs and click on Create New



Search for the initiative you created to link the landing page URL and the initiative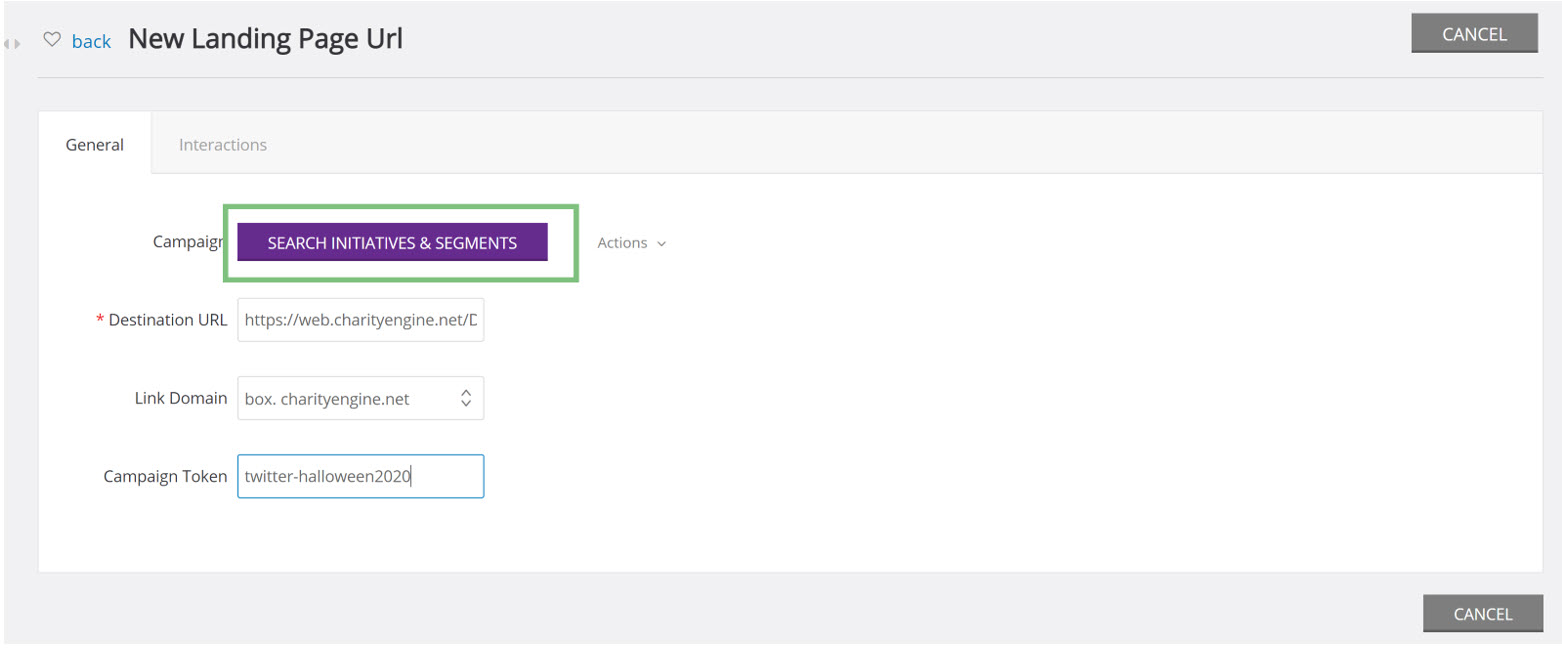 Note: the destination URL will be the form you want donors to be navigated to.
For more assistance on creating your Landing Page URL read this article
Now when donors submit a donation on the webform using the landing page URL, the overrides you set on the initiative will override the default settings.