Trigger Tool- How to Create an Activity

The trigger tool can be use in a variety of different ways and will help automate actions that would otherwise need to be preformed manually. One of the most common use cases for the trigger tool and to create activities, such as sending an email, scheduling a meeting, or calling a donor.
For example, a major gift officer may want to call a new donor when they give make a large donation. Instead of that major gift officer searching for large transactions, a trigger can be created to create an activity to call that donor.
The first step in creating this activity would be to create a query that identifies the donors by navigating to Automation & Workflow > General > Queries > Create New.



to find donors who donated a large amount to the organization, select Donations from the drop-down and select transactions.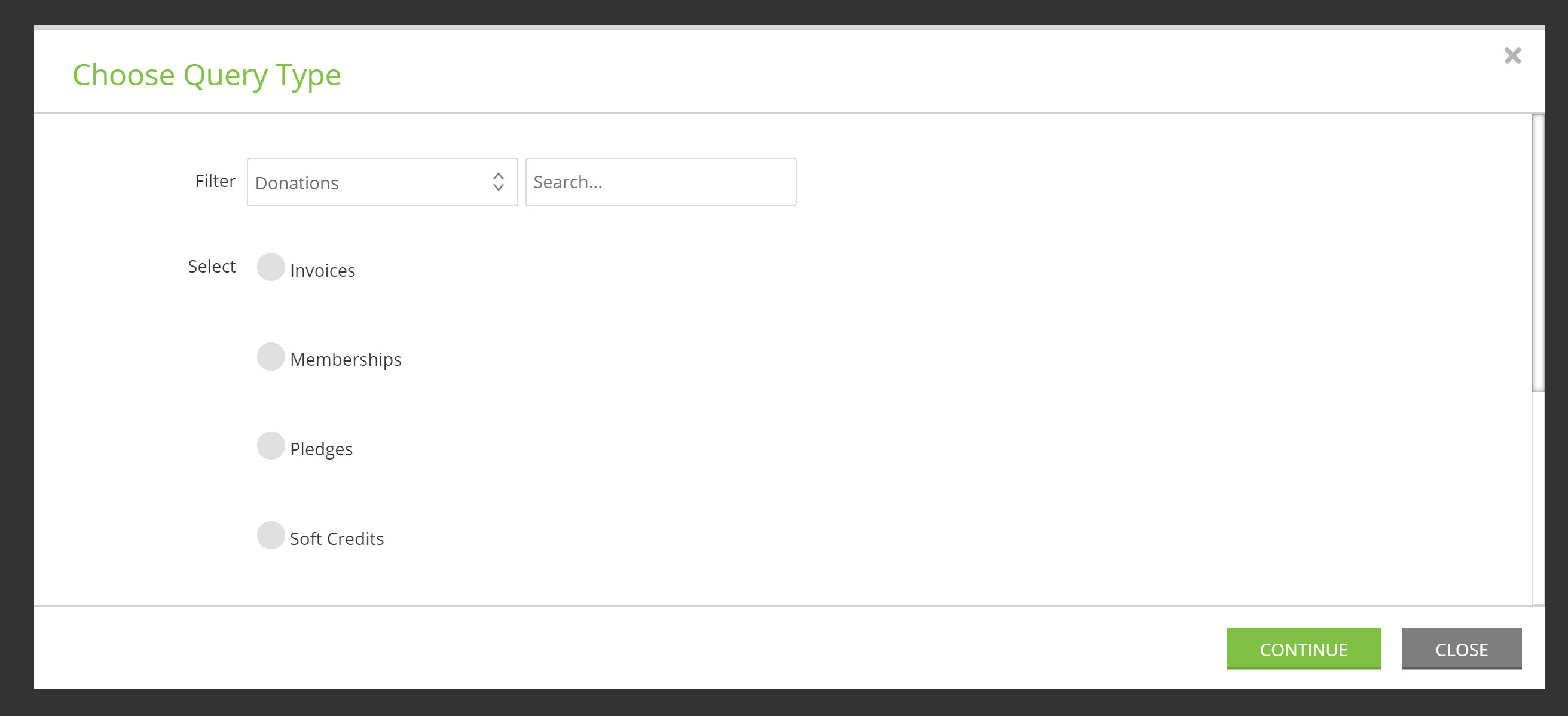 Next, you will want to add your fields and filters to the query. These fields should include the transaction Id, transaction date, the payment amount, the contact Id, the contact name, and the solicitor Id.
Your filters should include the payment amount and date created. The below example will filter for any transactions that are more than $1000 and were created last week.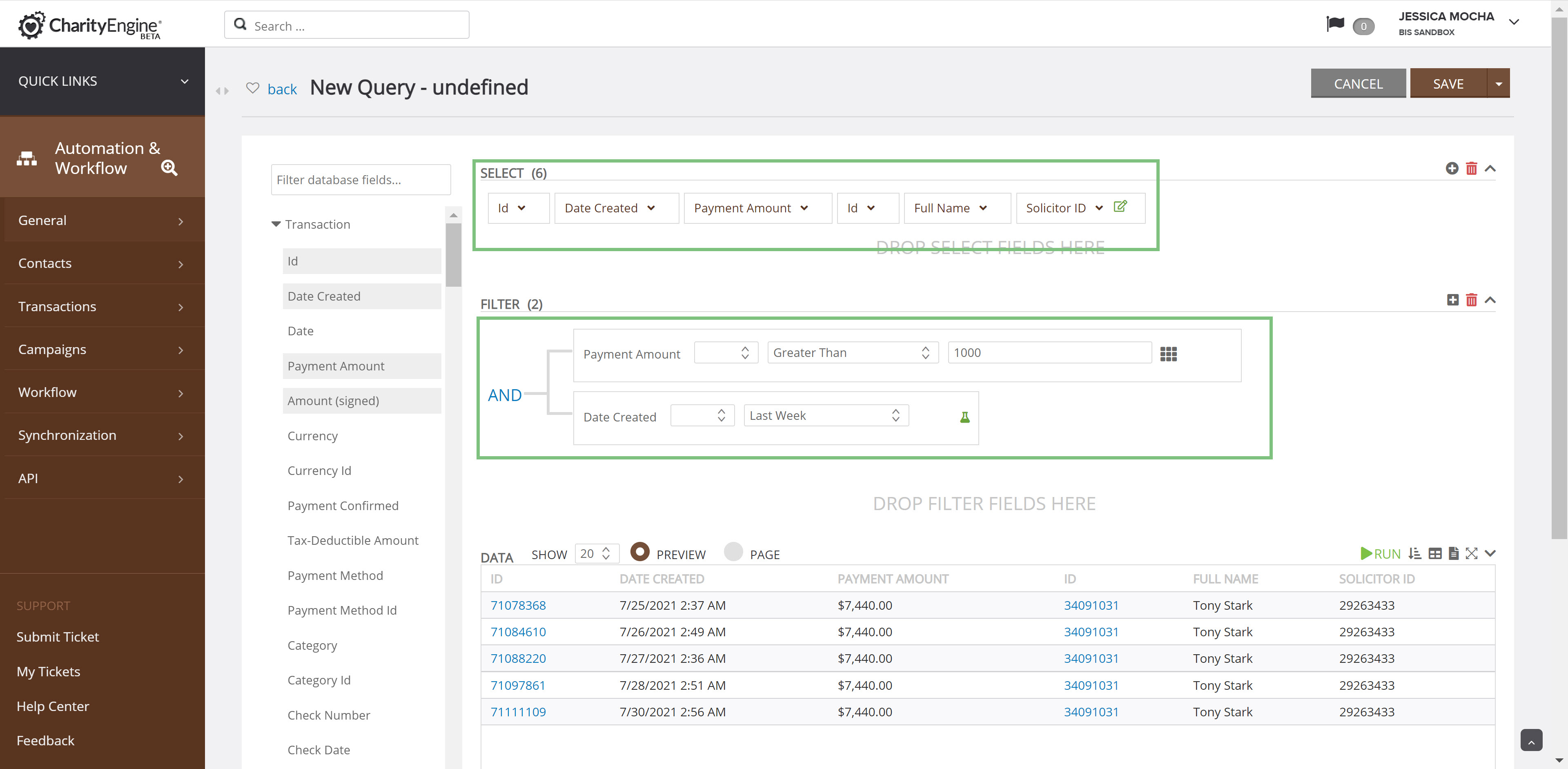 Note: not all contacts have an assigned solicitor so it is important to populate a value if the field is blank in order to correctly assign the activity when creating the trigger. To do this click on the arrow next on the solicitor Id field and enter the Id of the solicitor you want to assign if the field is blank.



Once your query is created you will be able to use it as a data source for the trigger job. Navigate to Automation & Workflow > Workflow > Triggers and select Create Activity from the dropdown.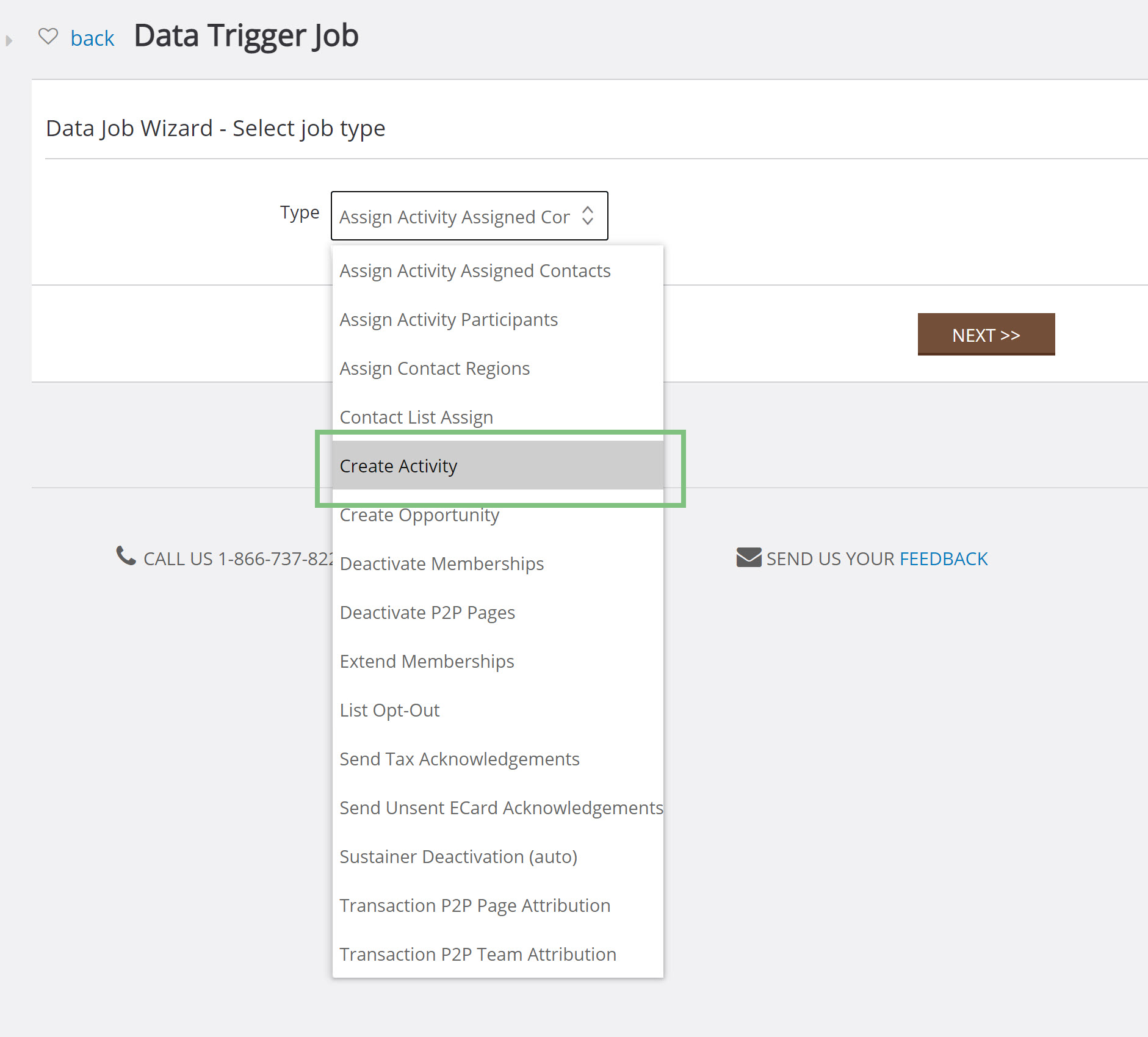 Use the dropdown to select the data source, which is the query you just created, the start date, the participating contact, and the assigned contact.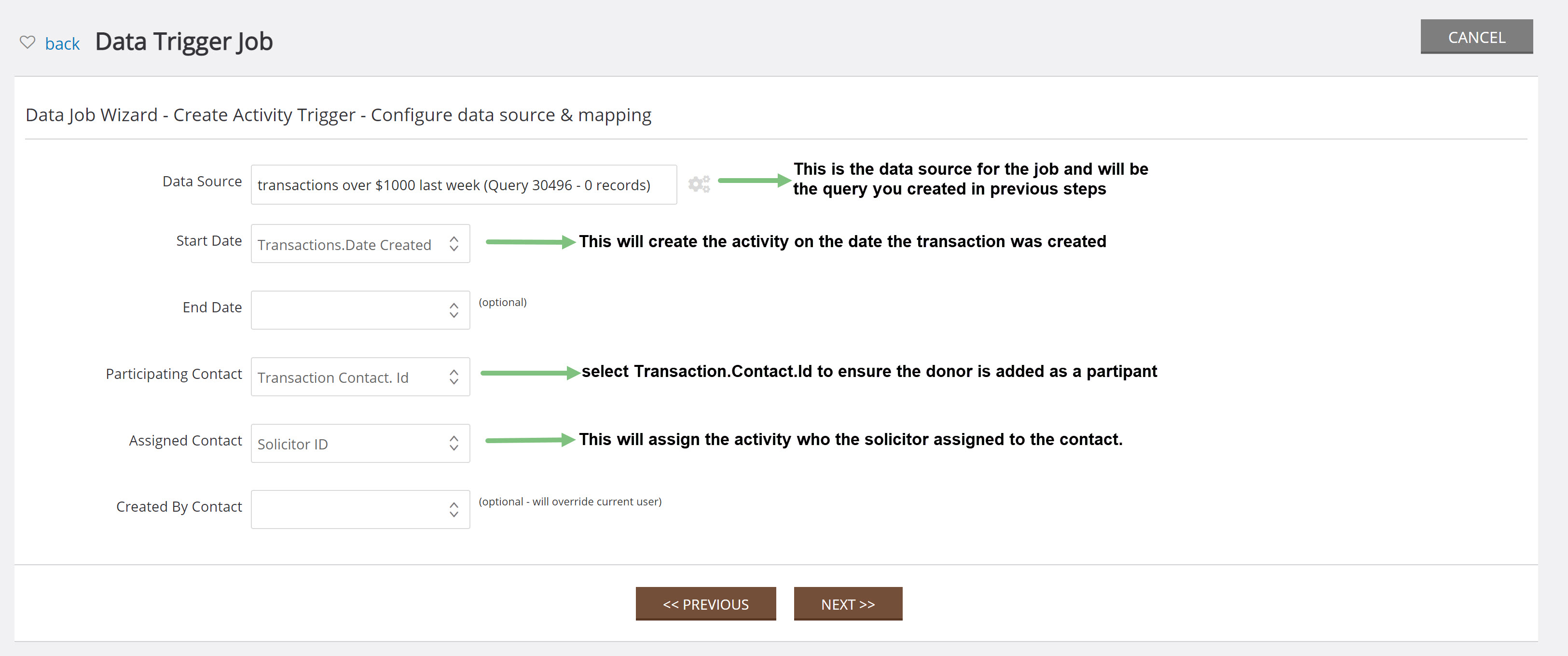 Under Activity Settings, name the activity, select the type of activity, and the status of the activity.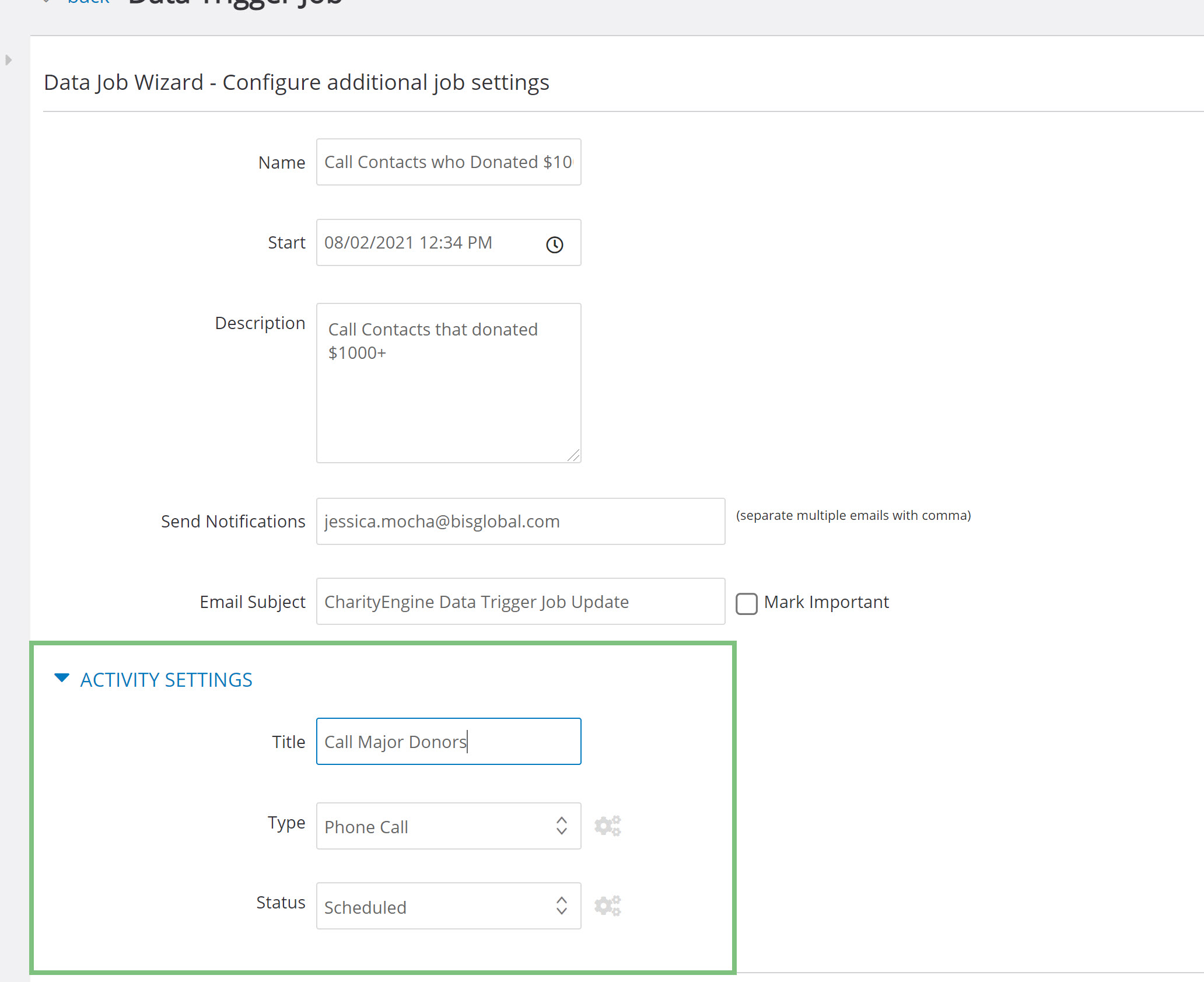 Once you save the trigger, you will then need to schedule the trigger to run on a cadence, once a week for example. To do this, navigate to the Trigger listing screen and under Actions, click schedule.

Name the job and click Save.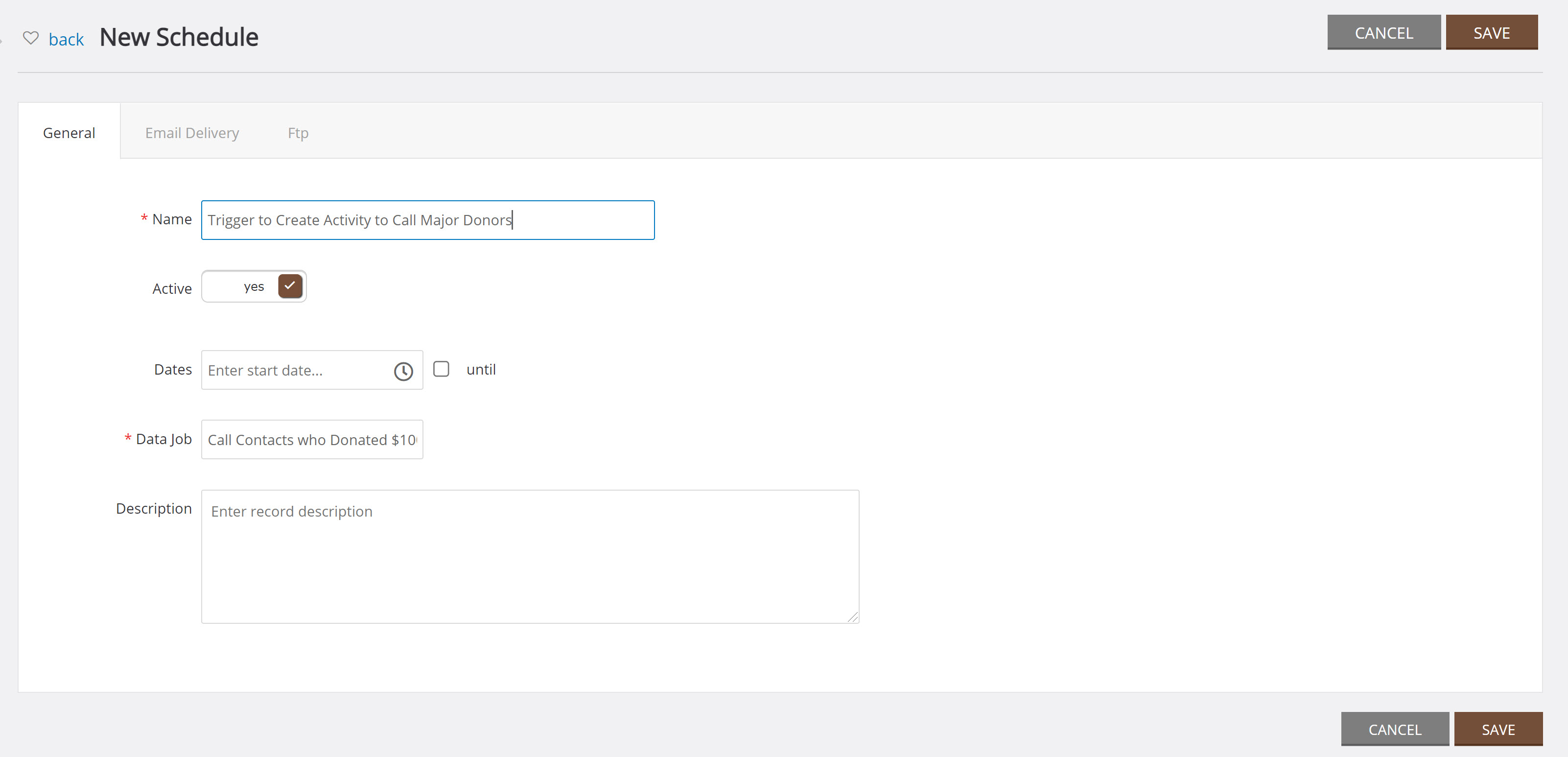 Once you save the schedule, a new tab will appear where you can select the frequency.



Use the dropdown to select when the trigger will run. For example, if you wanted the trigger to be run once a week on Mondays at 8:00 am, it would look like the below.



Click save and the trigger will automatically assign the activity to the solicitors every Monday at 8 am.