Best Practices for Sending SMS Campaigns

SMS messages can be a great way to send campaign messages if contacts have opted-in to receiving SMS. SMS messages can be used to send quick reminders to donors about events or campaigns. SMS messages have limited configuration, however links and important details can be shared quickly through them. These messages can be created and sent in a few different ways in the Campaigns application.
The first way to create an SMS message is to navigate to Campaigns > Create & Publish > Campaigns > Create New and select SMS Message.



Enter the name of the creative as well as the content that will be sent to your audience. Be sure to include all important details and possible a link to a web form if necessary.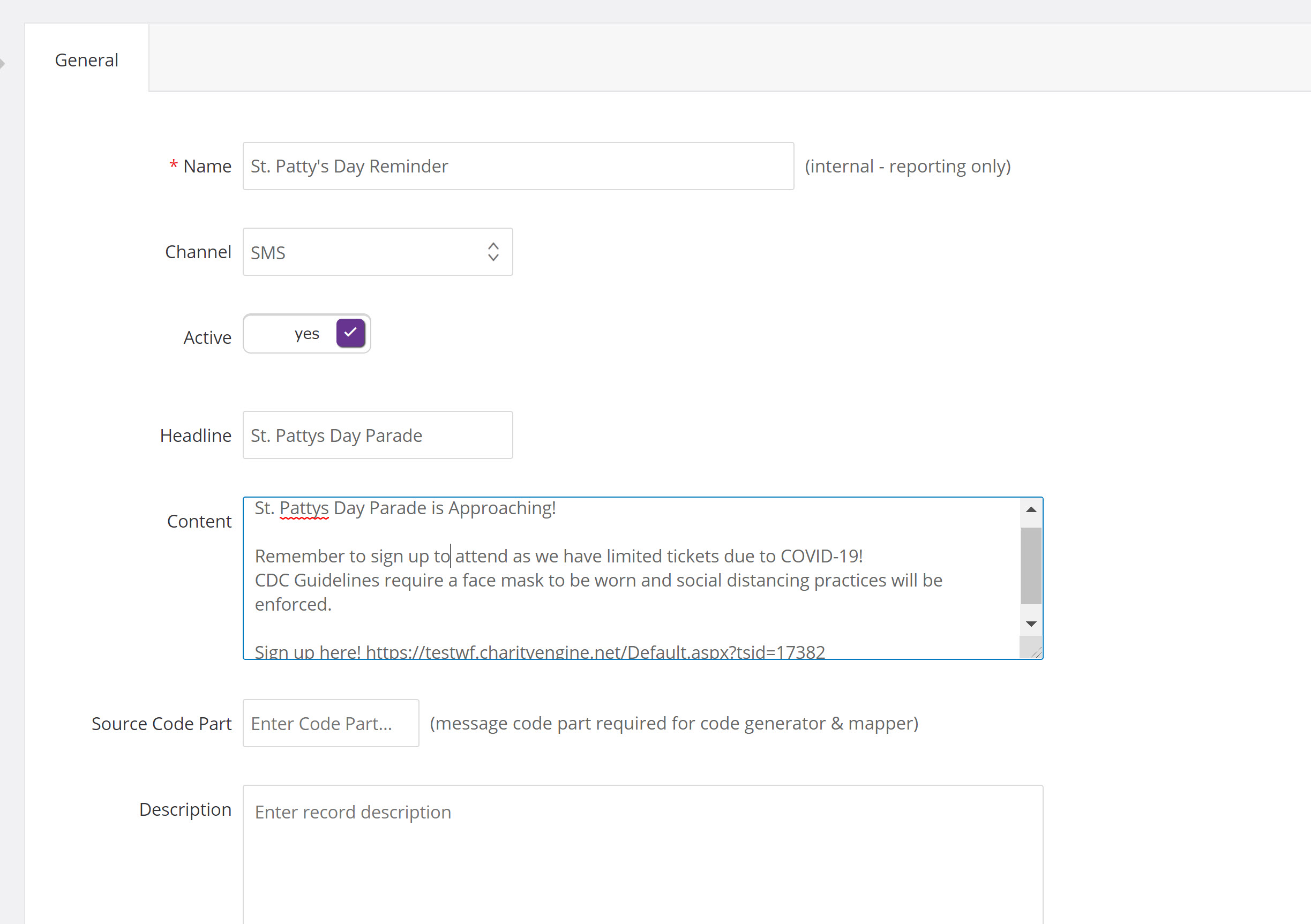 Once you click save, you will be able to use the dropdown to send the SMS directly from the creative screen.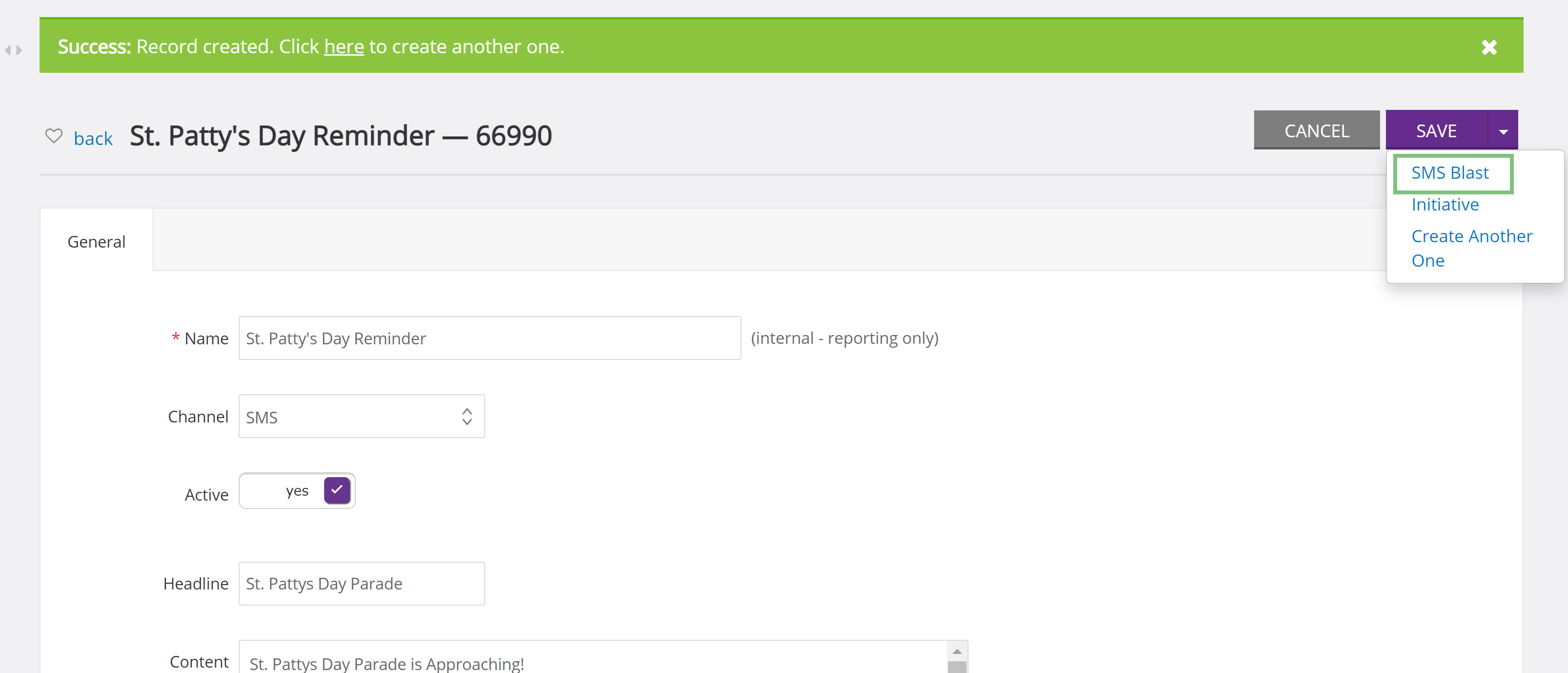 Use the dropdown to select the audience list.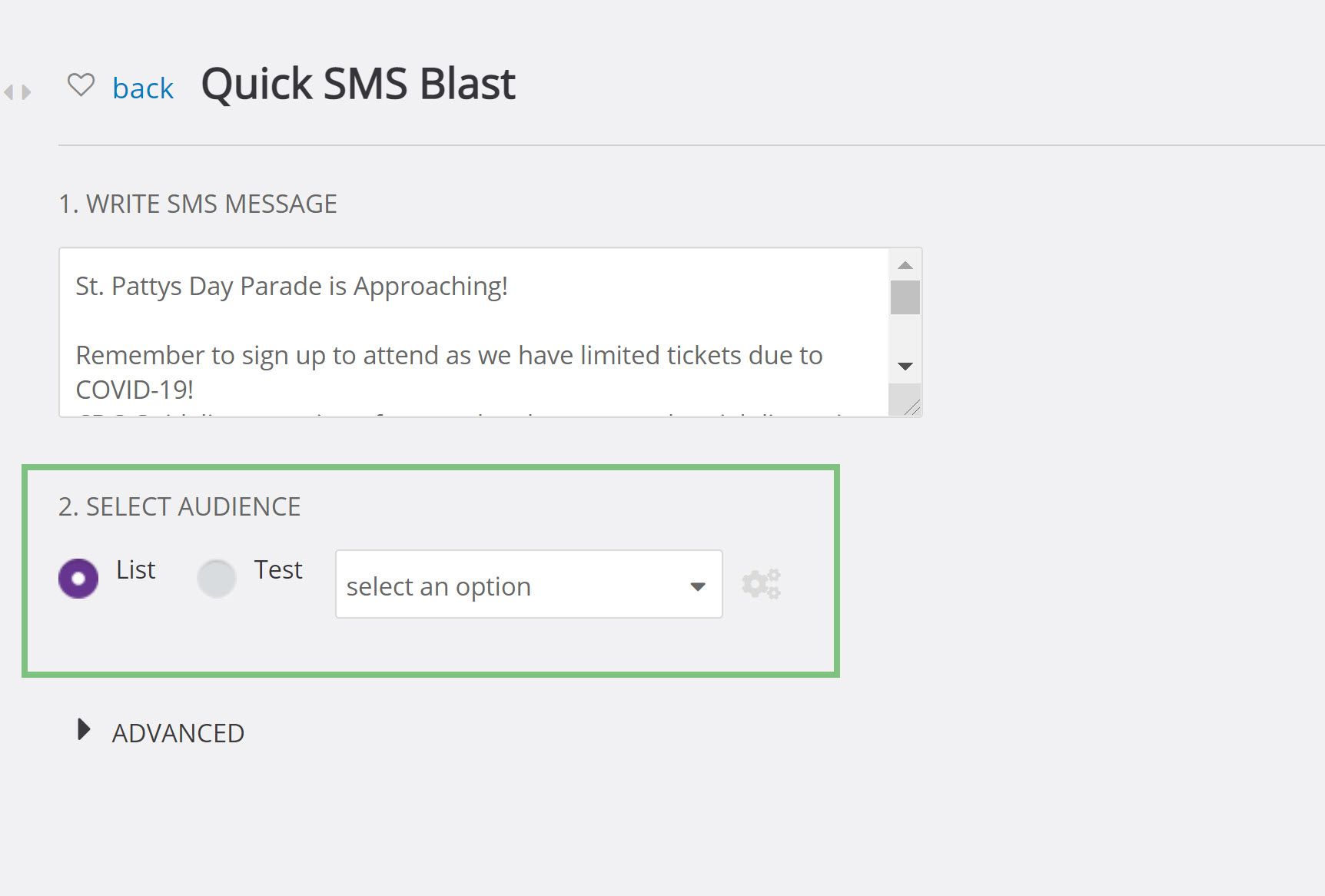 Note: The list can either be an opt-in list or a query, however queries will only display in the dropdown if Contact ID and Primary Phone Number are fields in that query as can be seen below.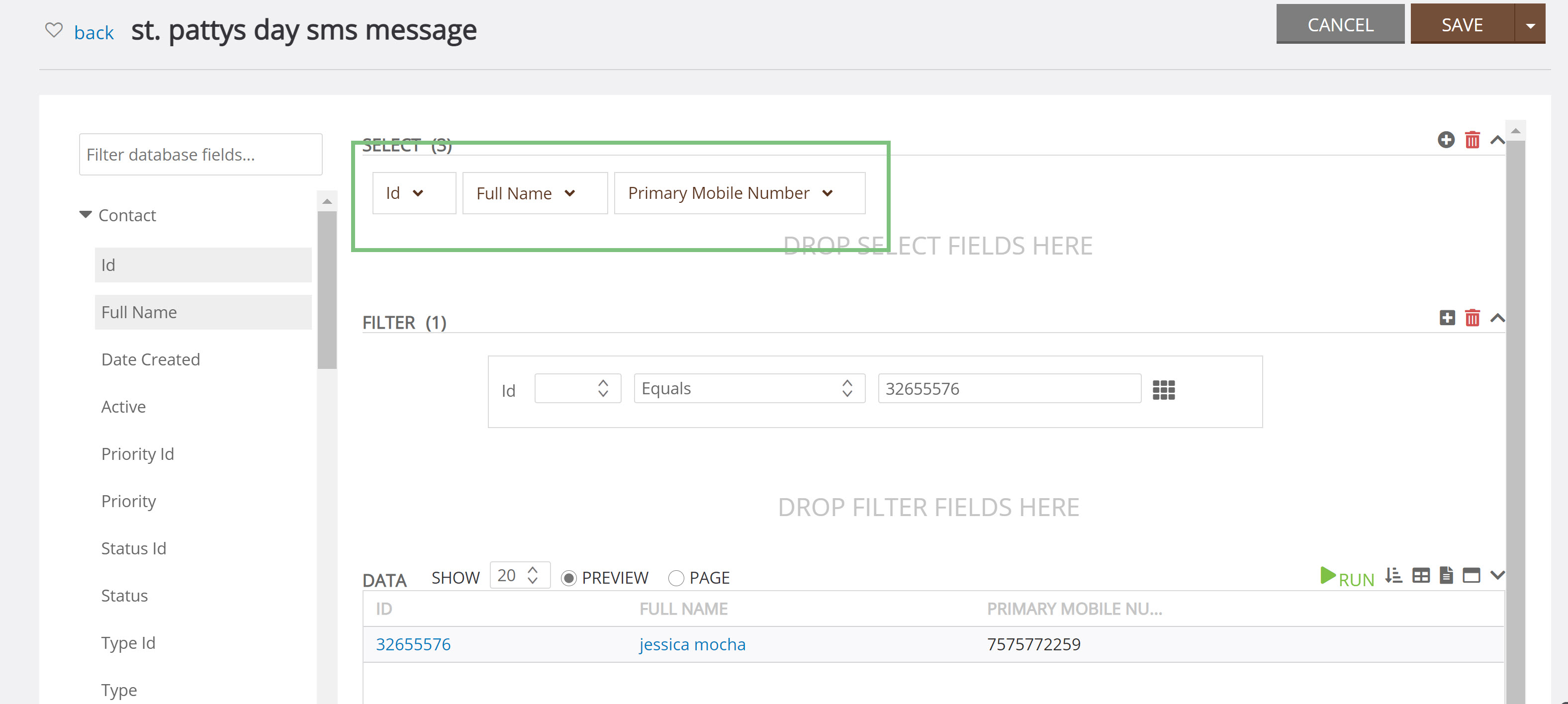 Once the audience has been selected, click send now to send the SMS message.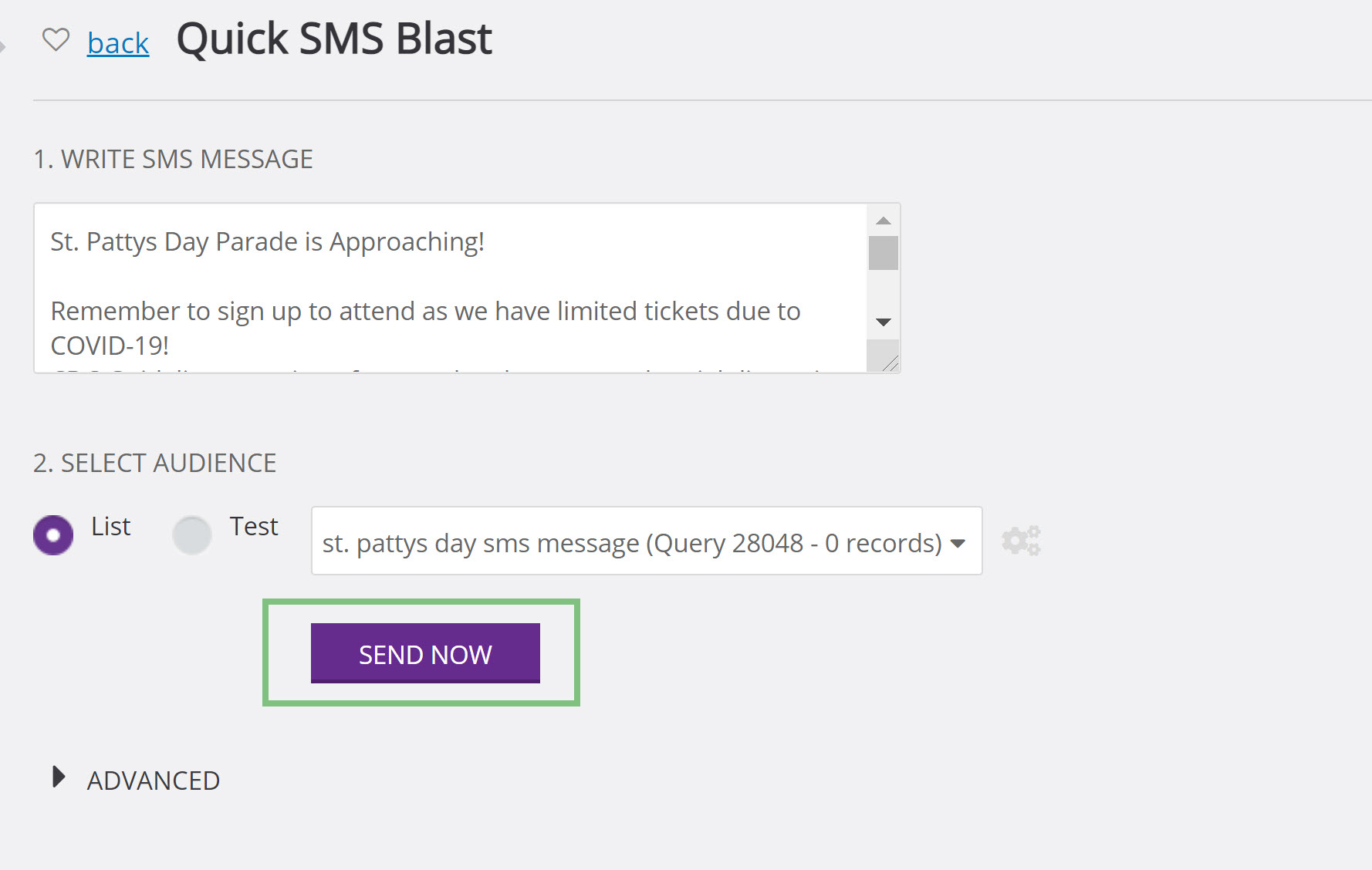 If you do not want the message to be sent right away, you can select a date and time by expanding the Advanced section and using the date picker.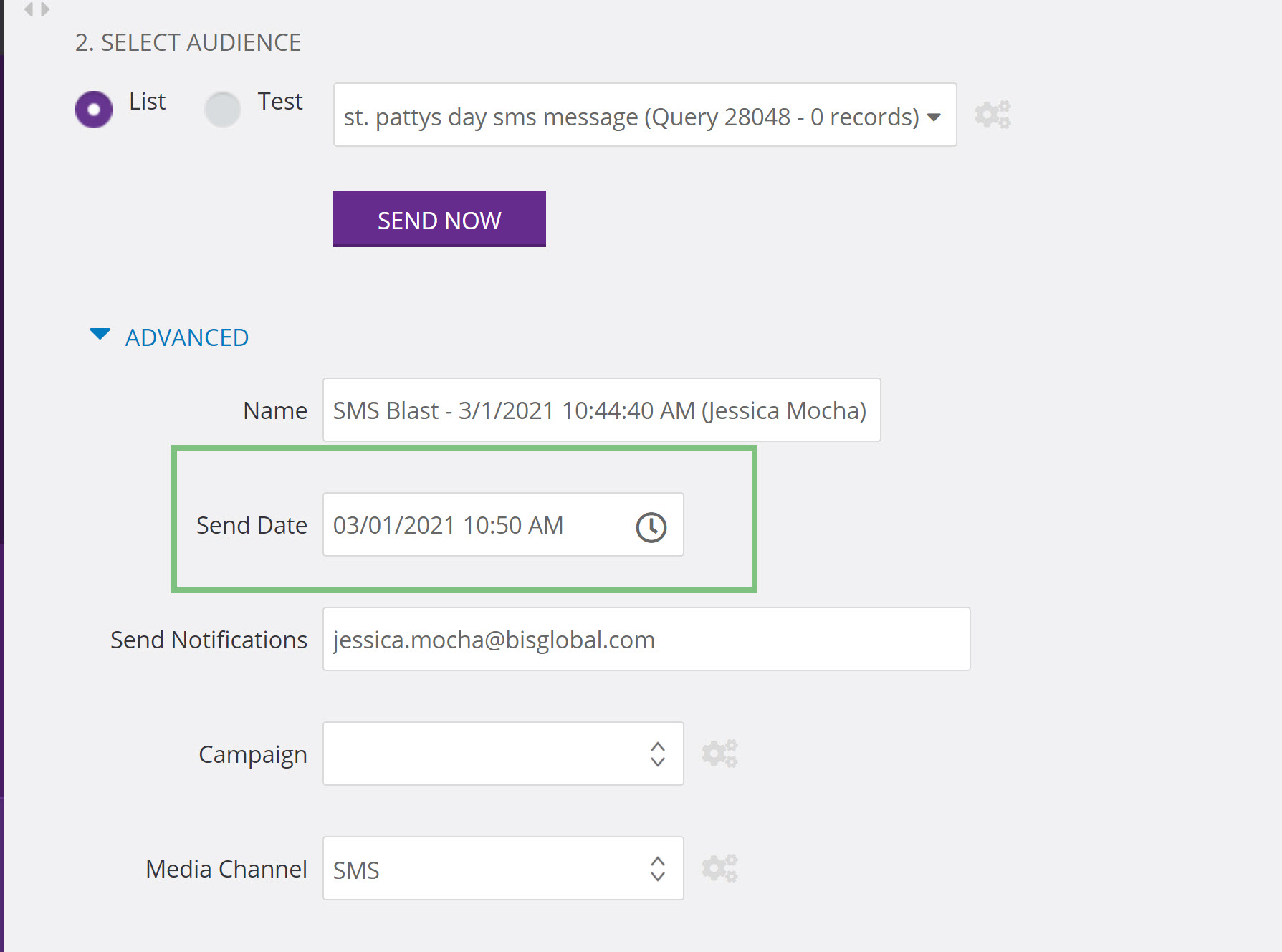 The Audience members will then receive the SMS message at the date and time you have selected.


The SMS message can also be crated by navigating to Campaigns > Quick Actions > SMS Blast and entering the message in the text box.