Query Builder Tool

The CharityEngine® query tool is an extremely powerful back-office application that provides administrators nearly direct access to their database. In addition to querying the database in real-time through the query builder interface, saved queries can be used to create scheduled reports, automate data updates using transformations, create or update records automatically using trigger jobs, and even create dynamic audiences for one-time or automated marketing initiatives, to name a few.
Building a query is easy once you know what each section means. When you begin to build a query, it is important you are starting with the correct filter and database. You will be able to choose from a drop-down to filter for the correct database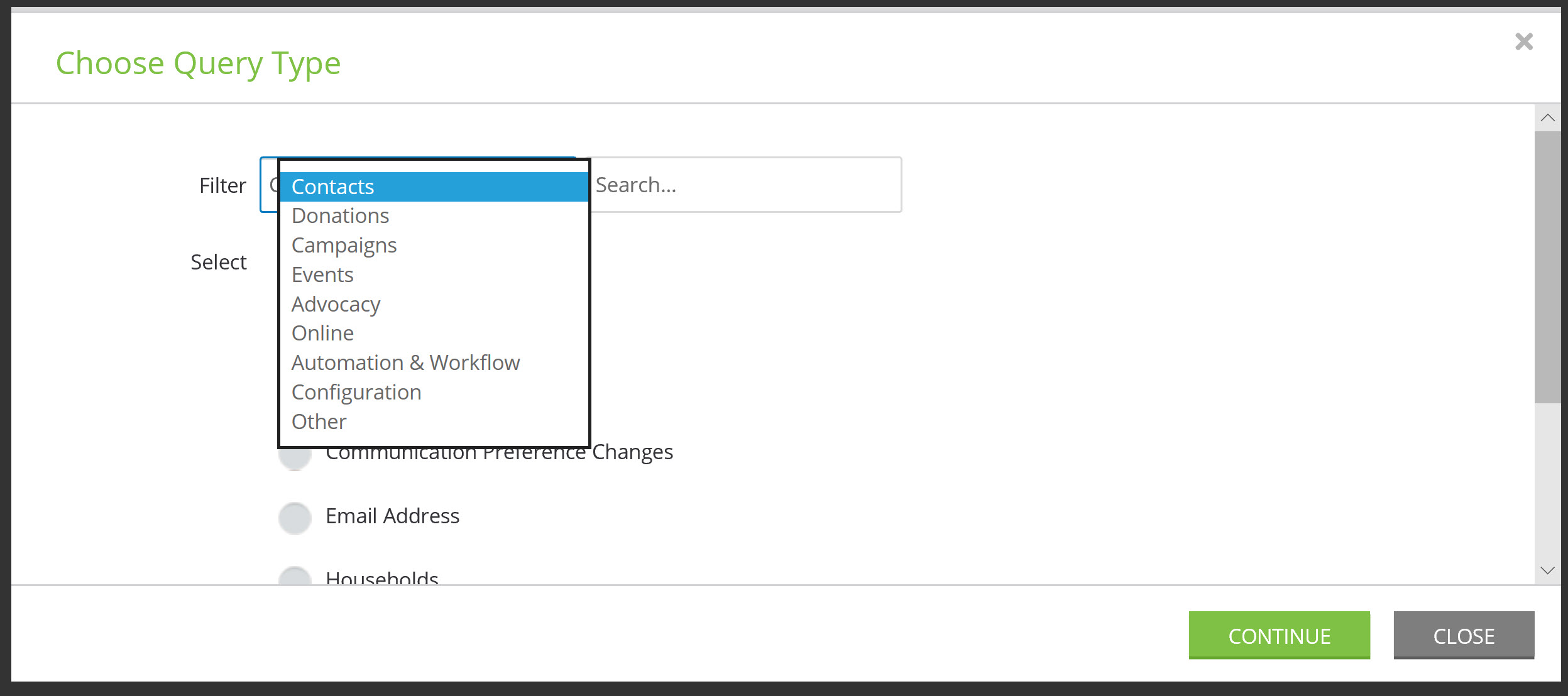 For example, if I am building a query to compile a list of donors who have donated in a certain time frame, I will want to choose Donations as my filter, or if I am trying to compile a list of contacts within a certain postal code, I would choose Contacts.
You will then need to choose the database that matches the information you are looking for. Using the above example of finding contacts within a postal code, I would choose the address database, as the information in the report will contain address related content.
Note: Each database will contain different filters and selections to choose from. They will be unique to the database they are in, that is why it is important to start with the correct database.
Once you are in the query builder, you will be able to choose your selections and your filters from the fields on the left side of the screen.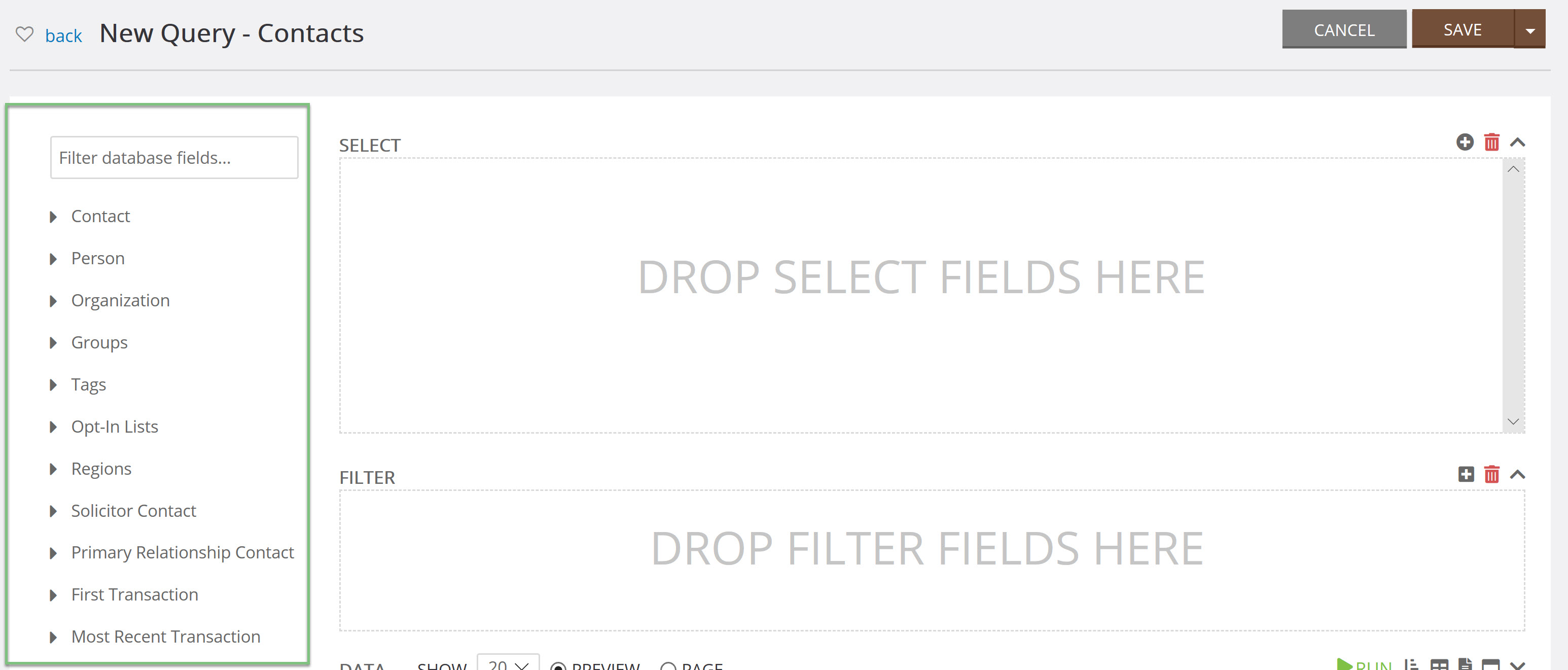 In the Select field, you will add any fields you would like in your query, such as contact ID, company name, transaction ID, Payment Amount, etc…

The filter field will allow you to set filters on the selections that were entered above in the select field. For example, if you only want to see contacts that have donated a certain amount, you will add the Payment amount field to the filter and set the amount.

Note: when building a new query refer to Query Best Practice
Queries can be used for a variety of different purposes. Follow the below links for real-world examples of queries in use and how to build the query.
Query Builder: Finding contact who have donated within X days
Query Builder: Finding contacts who have already registered for an event
Query Builder: Finding contacts within X miles