How to Configure Your Billing and Auto Deactivation

As a part of good data hygiene, deactivating sustainers who have had several declined payments is an important action. This will prevent the database from trying to charge donors who have not updated their payment information.
You will need to configure your billing and auto deactivation settings to have CharityEngine automatically deactivate sustainers after a certain number of failed payments.
First, you will need to configure your billing settings. Navigate to Configuration> Billing > Configuration > Collection Tab.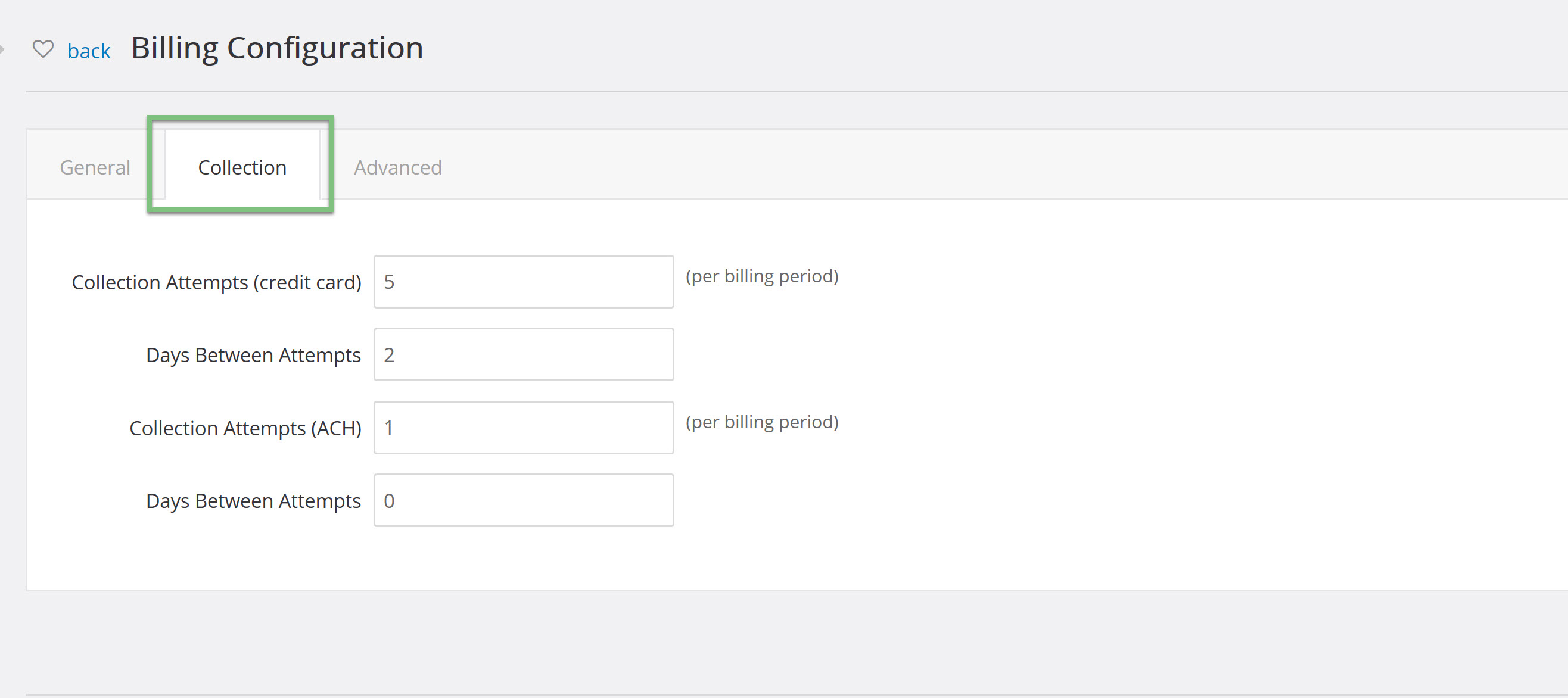 You will need to configure the number of collection attempts, or how many times per billing period that an attempt was made to charge the sustainers payment method, for both Credit Card and ACH.
Note: The reason there are different rules for Credit Cards vs ACH is that additional collection attempts for ACH can cause the donor to be charged by their bank for the failures. Our guidance is that users configure only one attempt per invoice for ACH sustainers.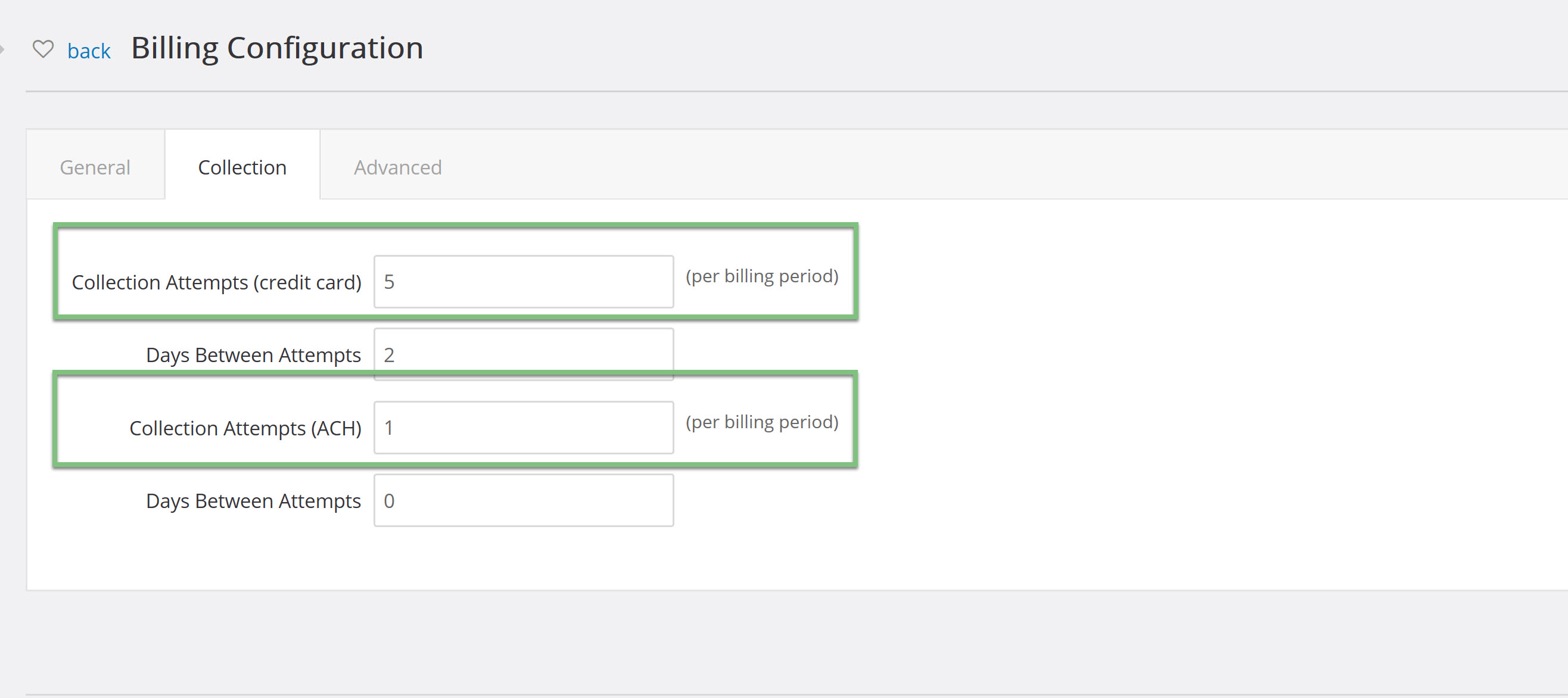 You will also need to configure how many days will pass in between the attempts.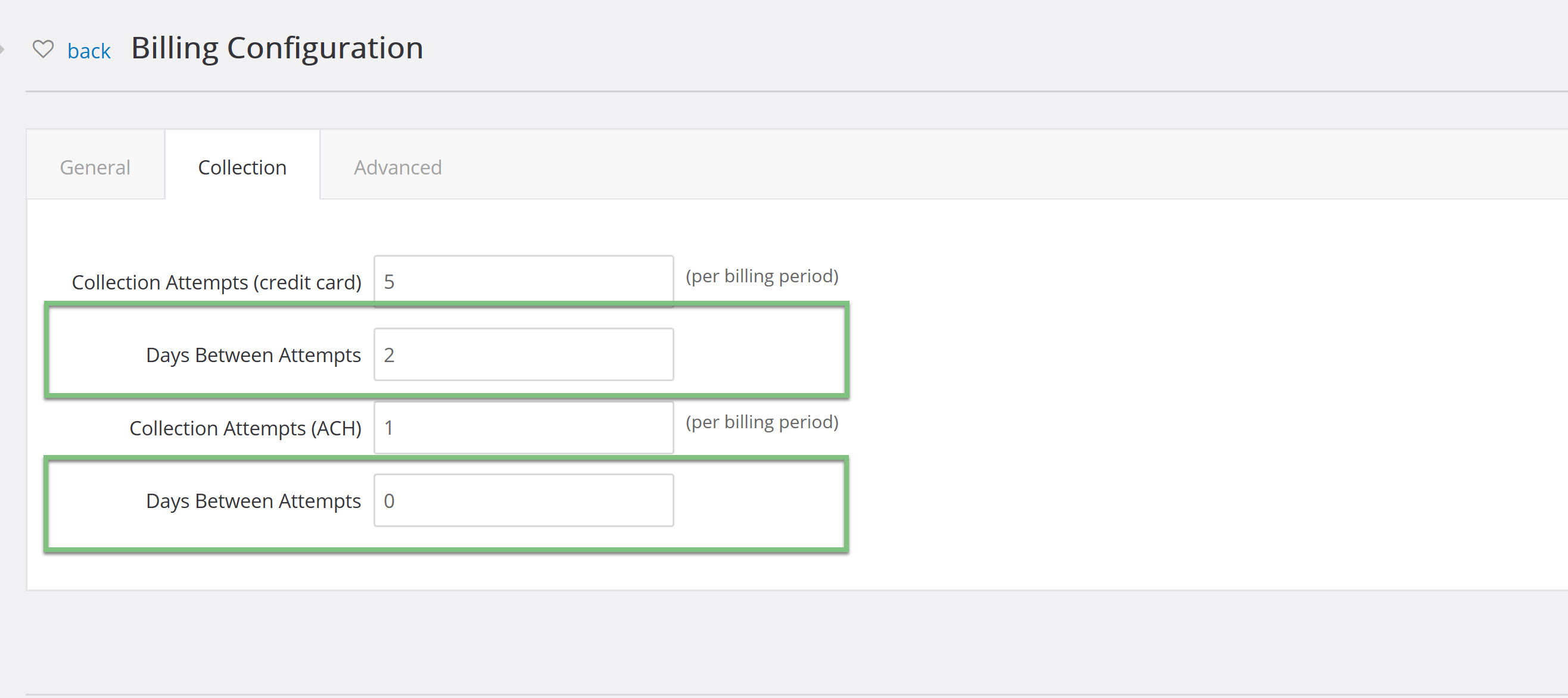 Once your configurations have been made for Billing attempts, you will need to configure your setting for sustainer deactivation.

To configure your auto sustainer deactivation settings, navigate to Configuration > Sustainers > Deactivation. You will need to configure the settings for both Credit Card and ACH, just as you did for the billing configurations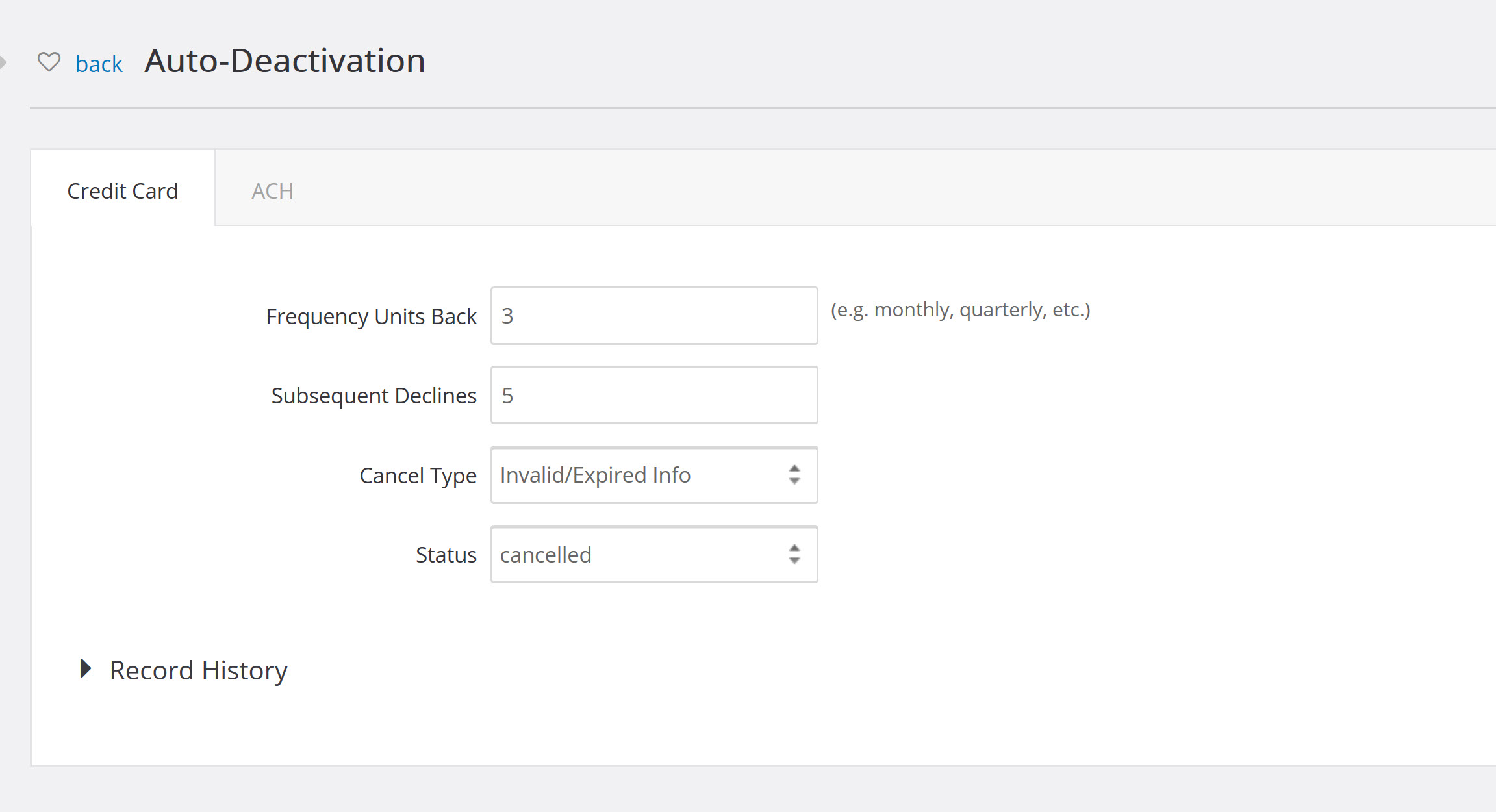 The first setting you need to configure is the frequency. This will determine how far back CharityEngine will look for failed payments. For example, if you want the system to search for the last 3 months, you would enter 3 into the frequency units back. Frequency units refers to the number of invoice periods regardless of the frequency type, meaning if someone is a monthly donor, then the deactivation job would go back three months, if the donor is a quarterly donor then the tool would evaluate on the last three quarters.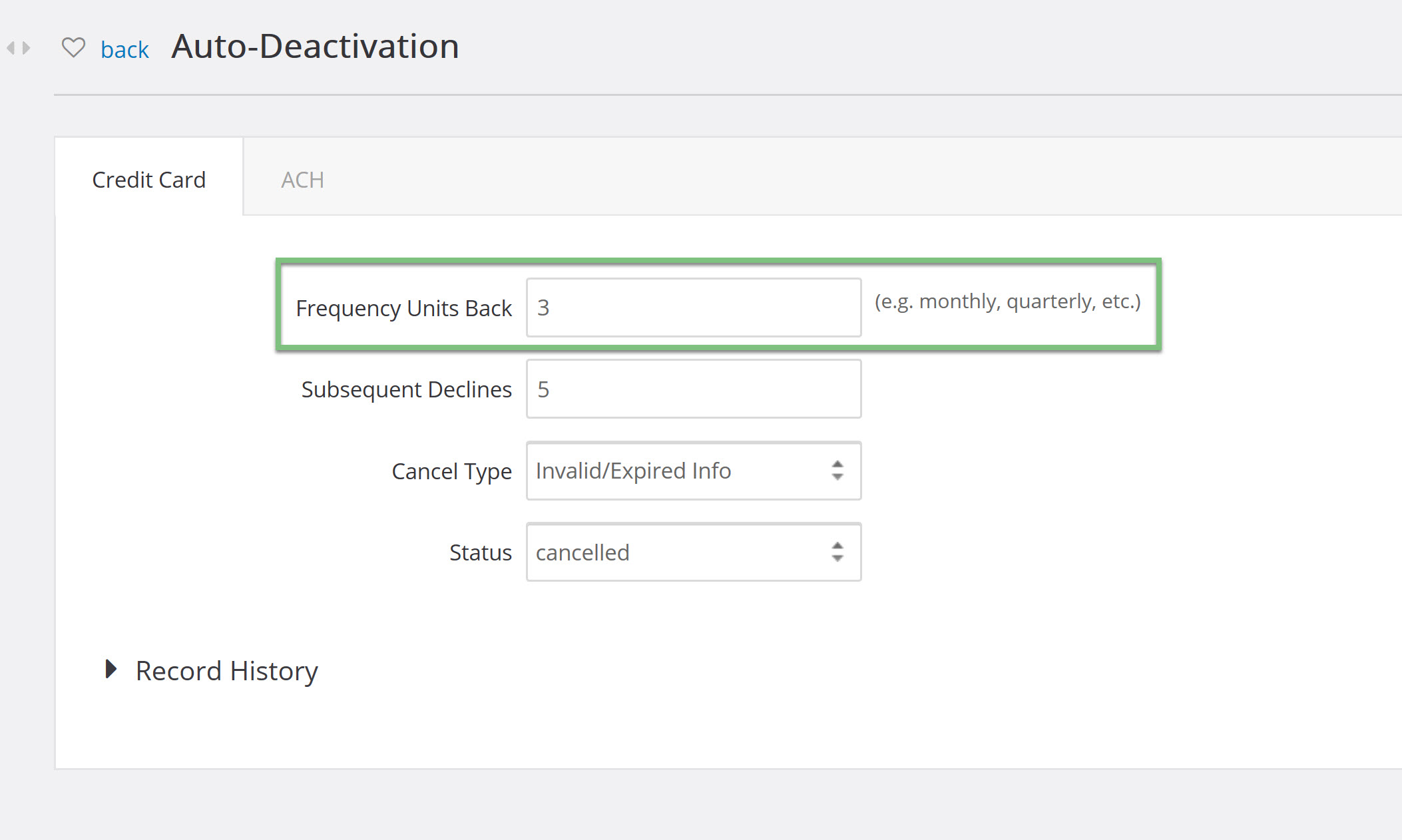 Next, you need to determine how many declined payments within the frequency units it will take to auto deactivate the sustainer.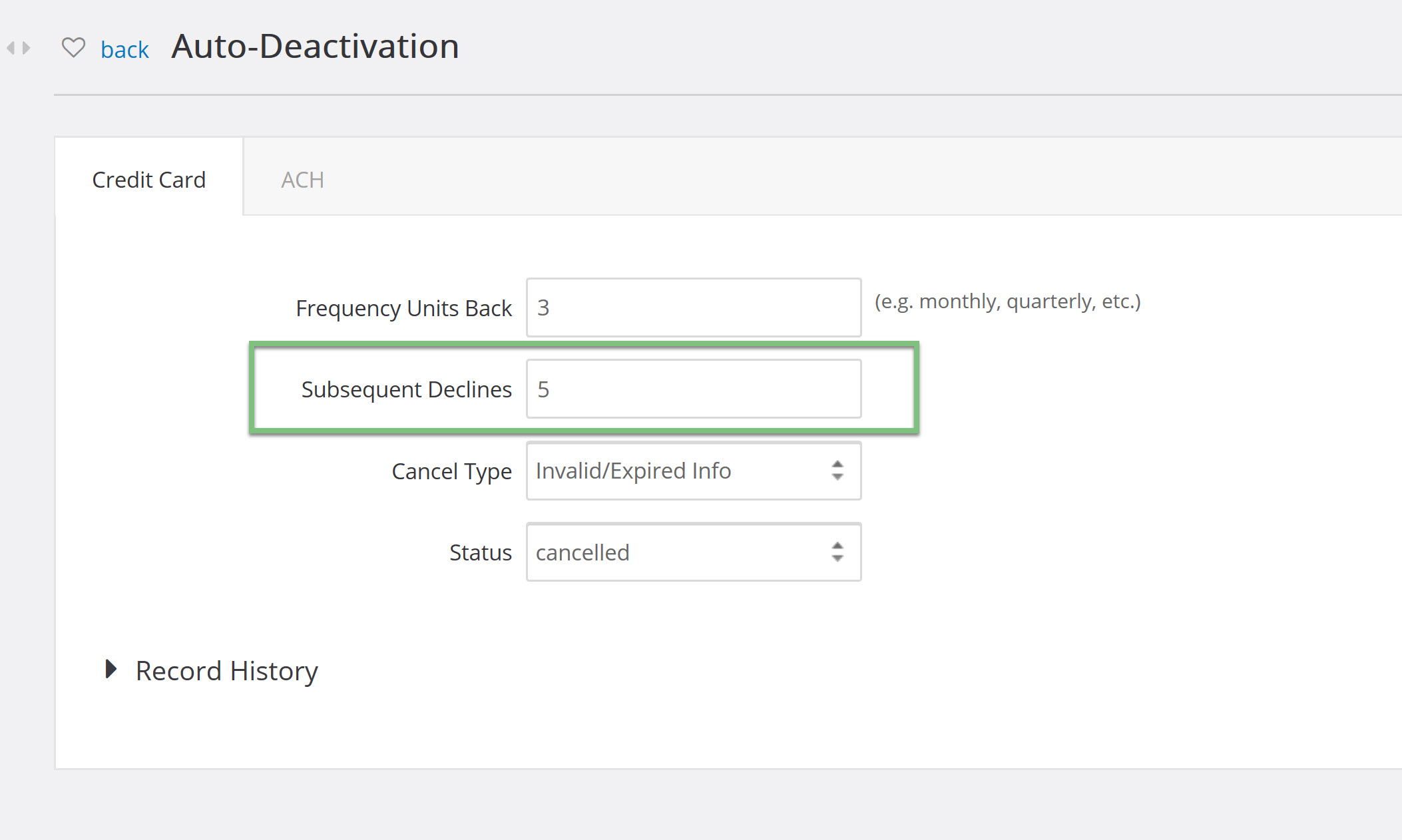 With the above configurations, if a sustainer has had 5 consecutive declined payments within the last 3 months, quarters, years, etc (depending upon their configured frequency), they will be auto deactivated.
Note: The auto deactivation configurations and the billing configurations directly impact each other and for the system to work properly, they must not have conflicting configurations. For example, if your collections attempts are set to 3 attempts in your billing configurations and your subsequent declines is set to 10 declines, CharityEngine will never auto deactivate any sustainers. Only 3 attempts will be made per billing cycle, therefore there will never be 10 declined payments. Example: 3 attempts x 3 frequency units = 9, but the threshold to deactivate is 10.
The last configurations that will need to be set are the cancel type and the status. Use the dropdowns to select your type and status.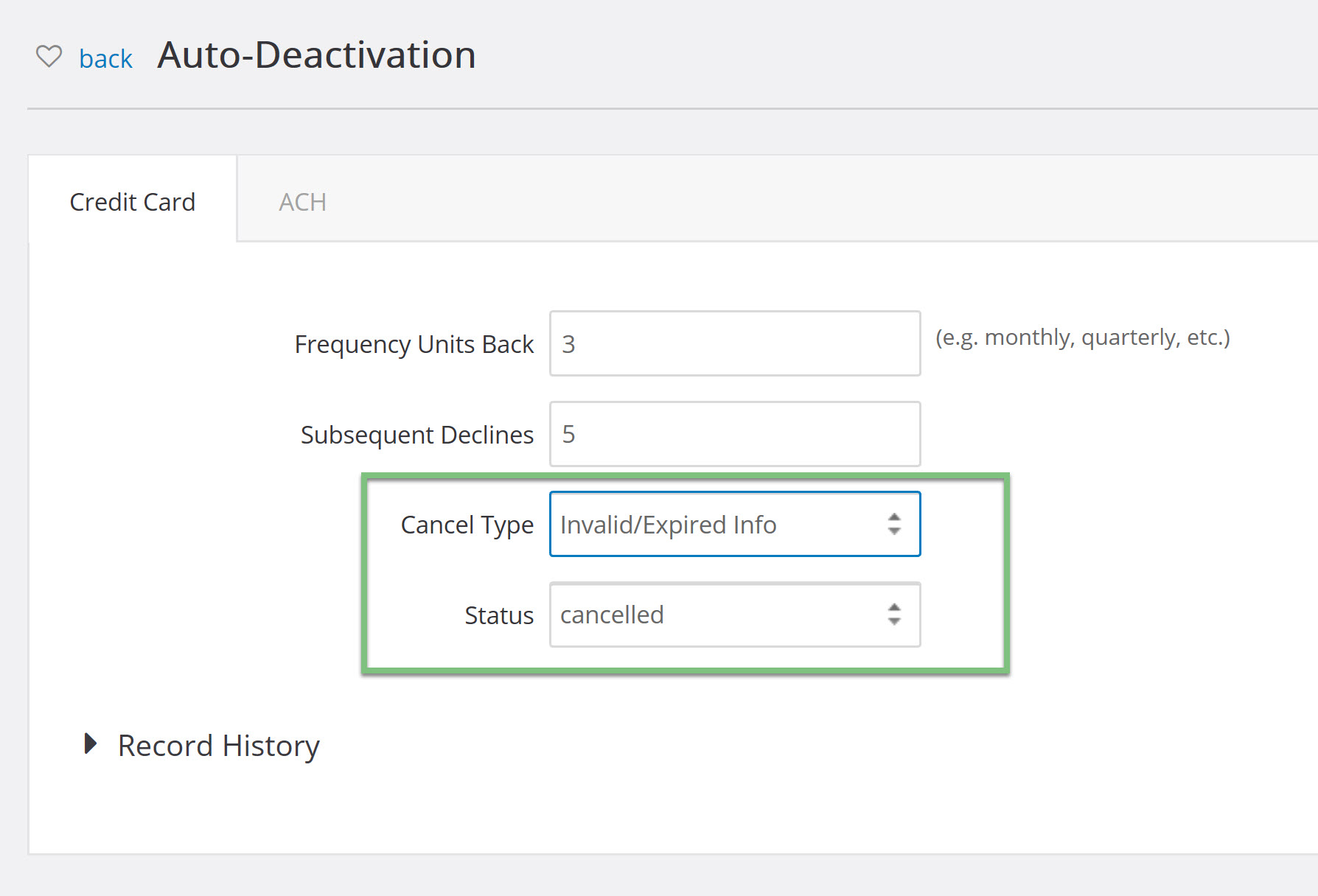 Once you have configured your billing and auto deactivation settings, it is helpful to create a trigger to automatically deactivate the sustainers. For more information on creating a trigger, read this article.