Online: Configuring API User Account
Overview
If your organization utilizes API integrations to send or receive data from another platform, you will need to create an API user account. Setting up an API allows CharityEngine the ability to communicate with other platforms. An API user account can be configured in a few easy clicks.

Instructions

To create an API user, navigate to Automation & Workflow > API > User Accounts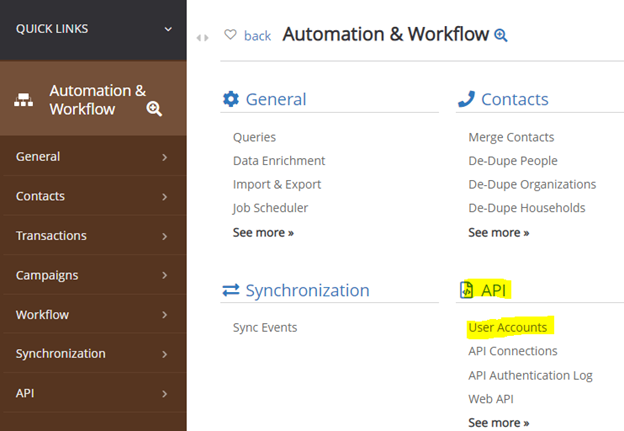 Click on Create new and you will be navigated to the New API User General page.

You will need to enter in a username, password and the IP address of the API user.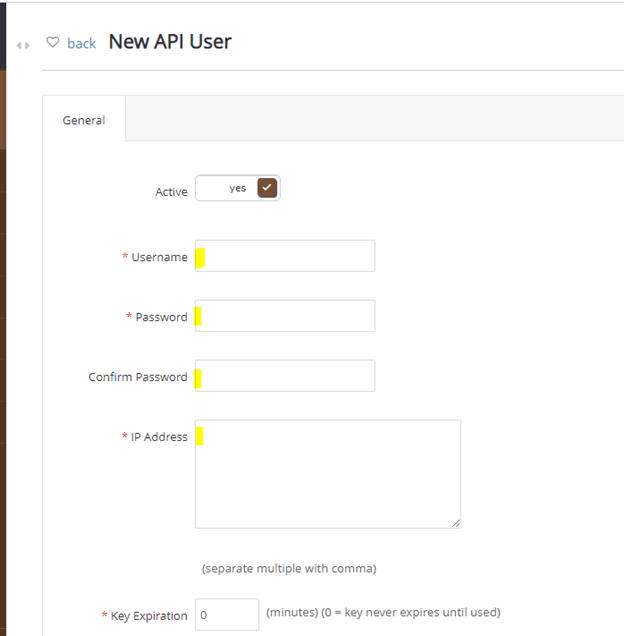 Note: The IP address is a crucial part of setting up an API user. By entering in an IP address, the user will only be able to send or receive information to/from CharityEngine form that IP address. If there are multiple IP addresses that will be using the API connection, enter all of them separated by with a comma.

Click Save and provide the API user with their username and password in a secure manner.