How to Create a Solicitor

When setting up your organization's CharityEngine Instance, you may want to create solicitors that will be responsible for certain fundraising efforts. These solicitors can be assigned activities and opportunities related to certain donors.
To create a solicitor, navigate to the contact record of the contact you wish to make a solicitor and click Edit in the top right corner of the screen.



Toggle Solicitor to Yes and click save.


To unassign a contact from being a solicitor, just toggle solicitor to No.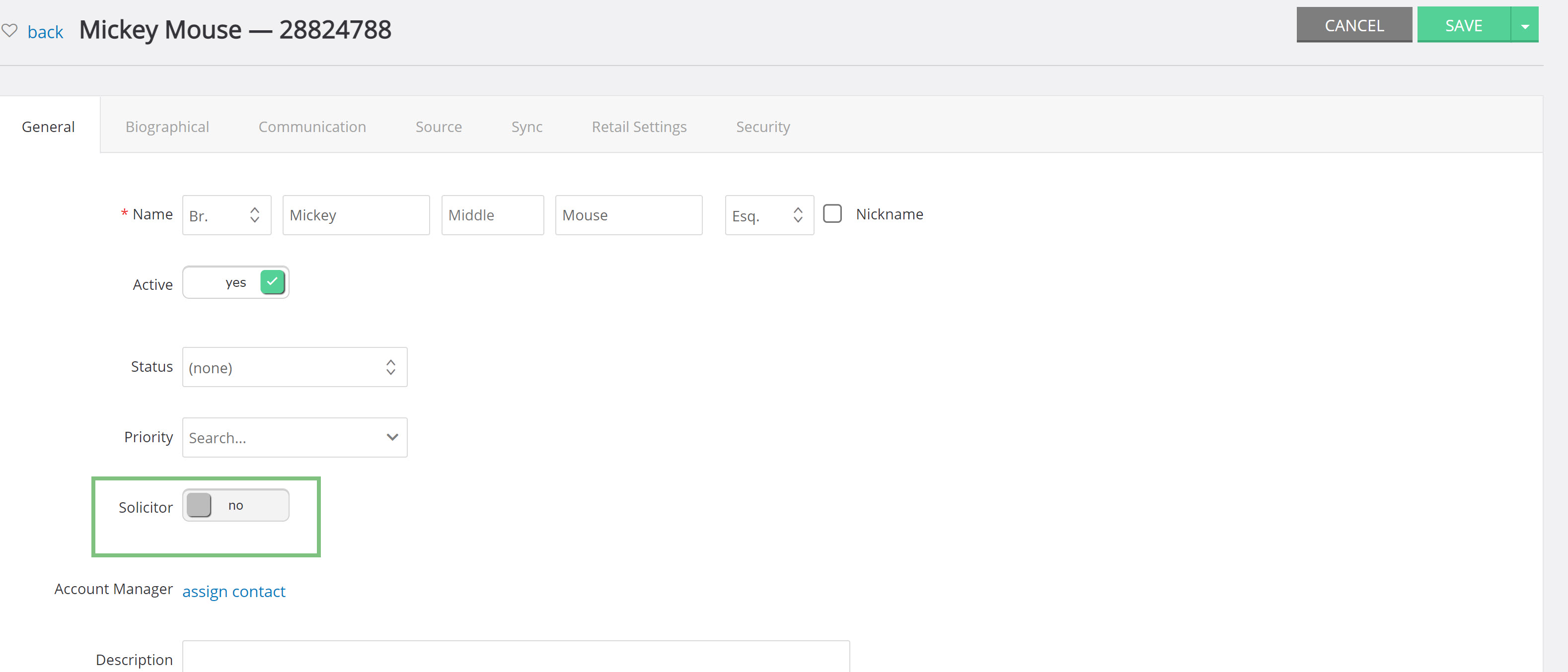 See additional related articles below
CharityEngine Help Center
: Best Practices for Cultivating and Stewarding
CharityEngine Help Center
: Assigning Groups, Solicitors, and Activities to Contacts
CharityEngine Help Center
: Creating a Simple Track for Opportunities
CharityEngine Help Center
: Opportunities
CharityEngine Help Center
: Managing Existing Opportunities