Updating Donor Passwords

If a donor contacts you to update their password because they either forgot their password or they need to create a new password, you can do this by simply going into edit mode for the contact in CharityEngine.
Navigate to the contacts information page and click the Edit button.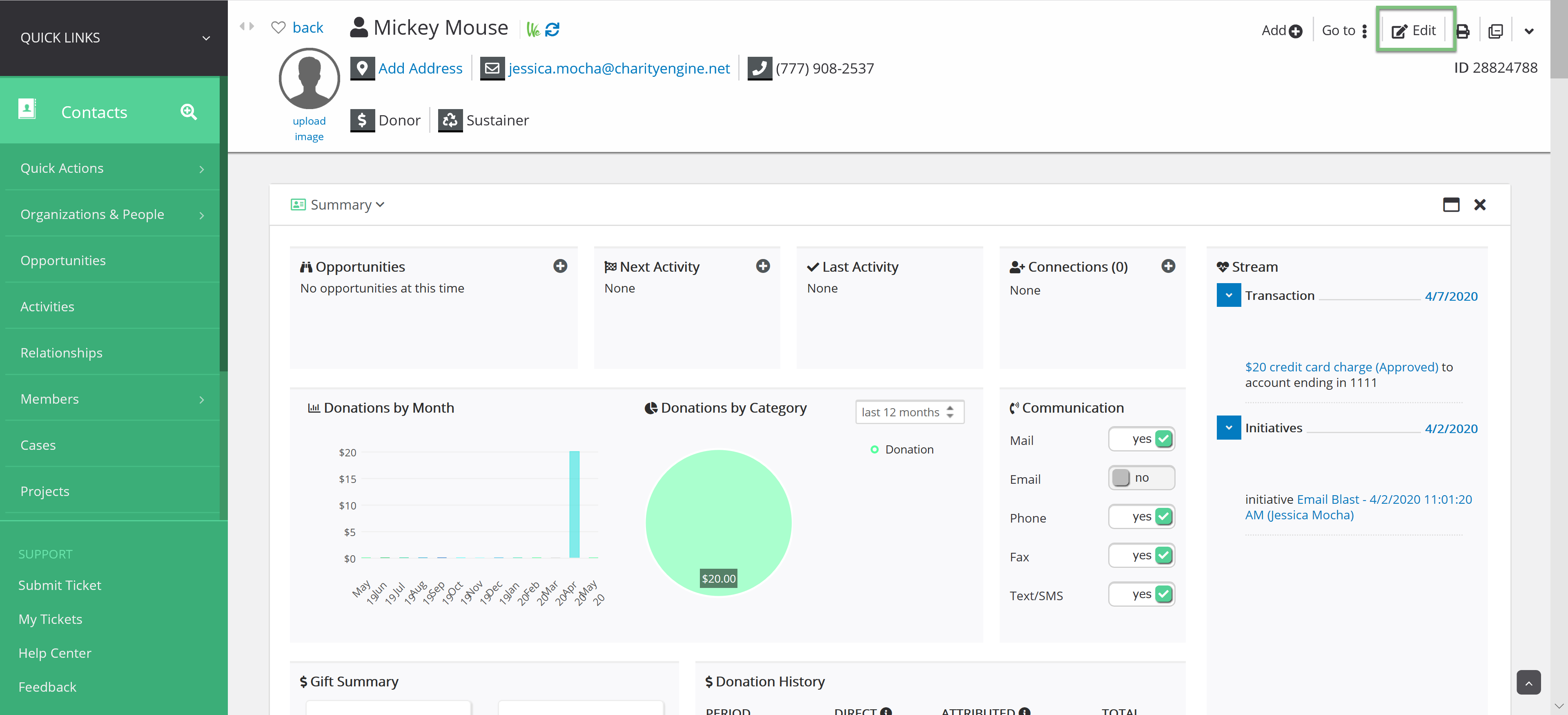 Navigate to the security tab and ensure Online Access is enabled.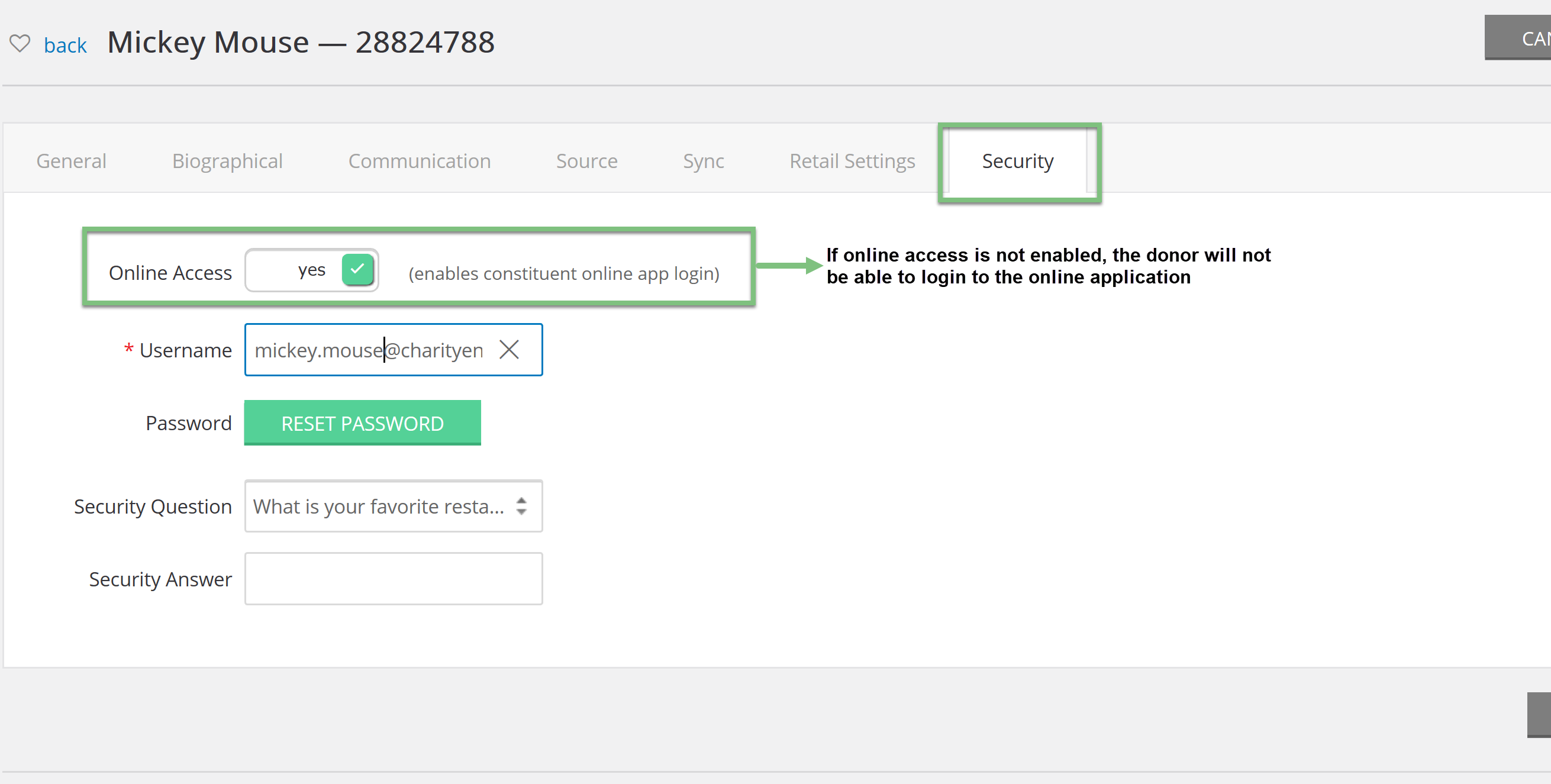 Click Reset Password and a pop up will appear to reset the password. Enter a generic password and provide that to the donor.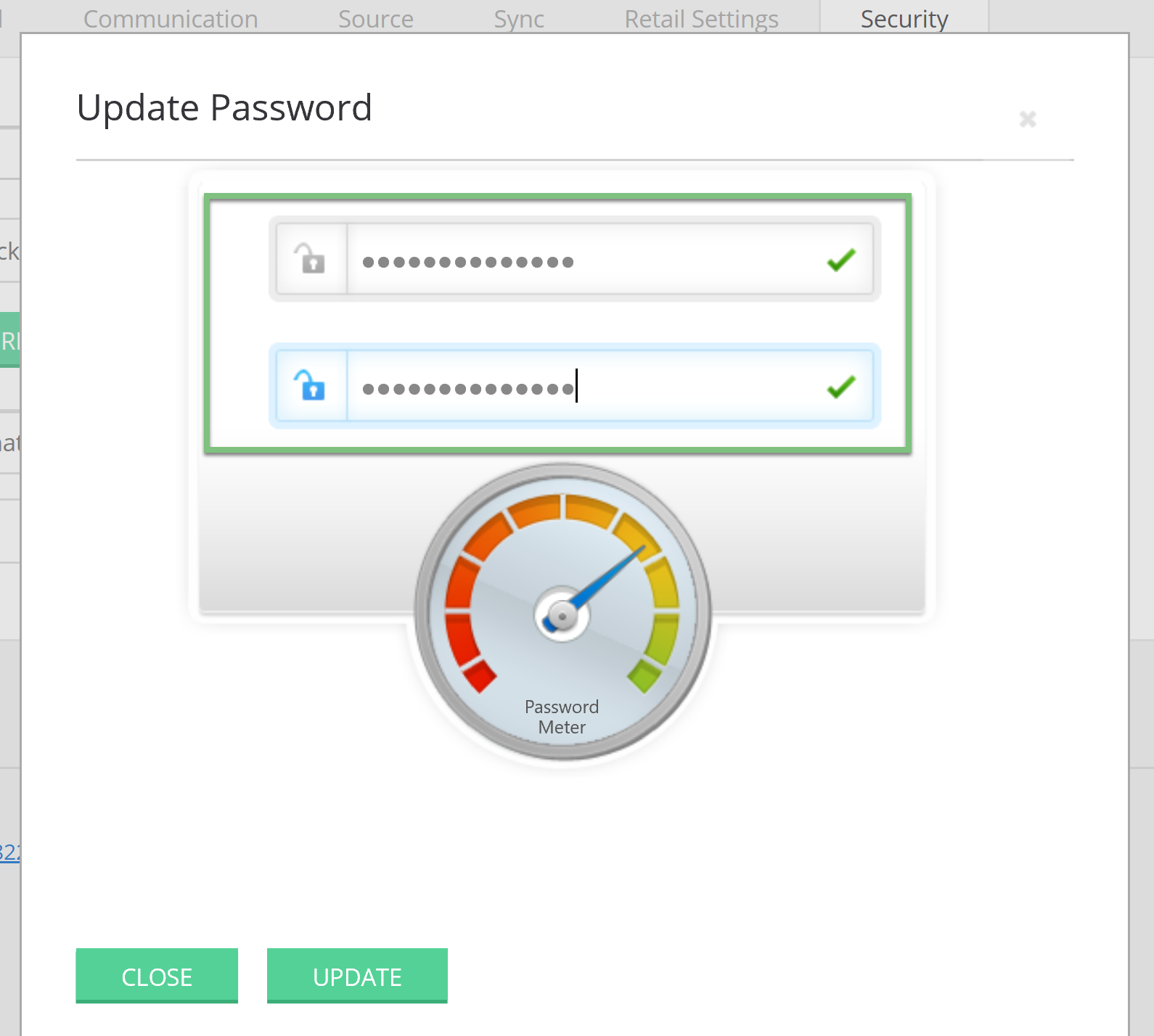 Note: The end user resetting the password should encourage the donor to change the password upon logging in to something they private and that they will remember.