System Tokens Vs. Custom Tokens

In many of CharityEngine applications, tokens can be added to WYSIWYG and your forms to automatically populate data into receipts, acknowledgements, and success pages.
System Tokens do not need to be configured and will automatically populate in any WYSIWG, while custom tokens rely on the field selections of a query.
Global Tokens
To use a global token on a WYSIWYG navigate to a content block and click on Tokens.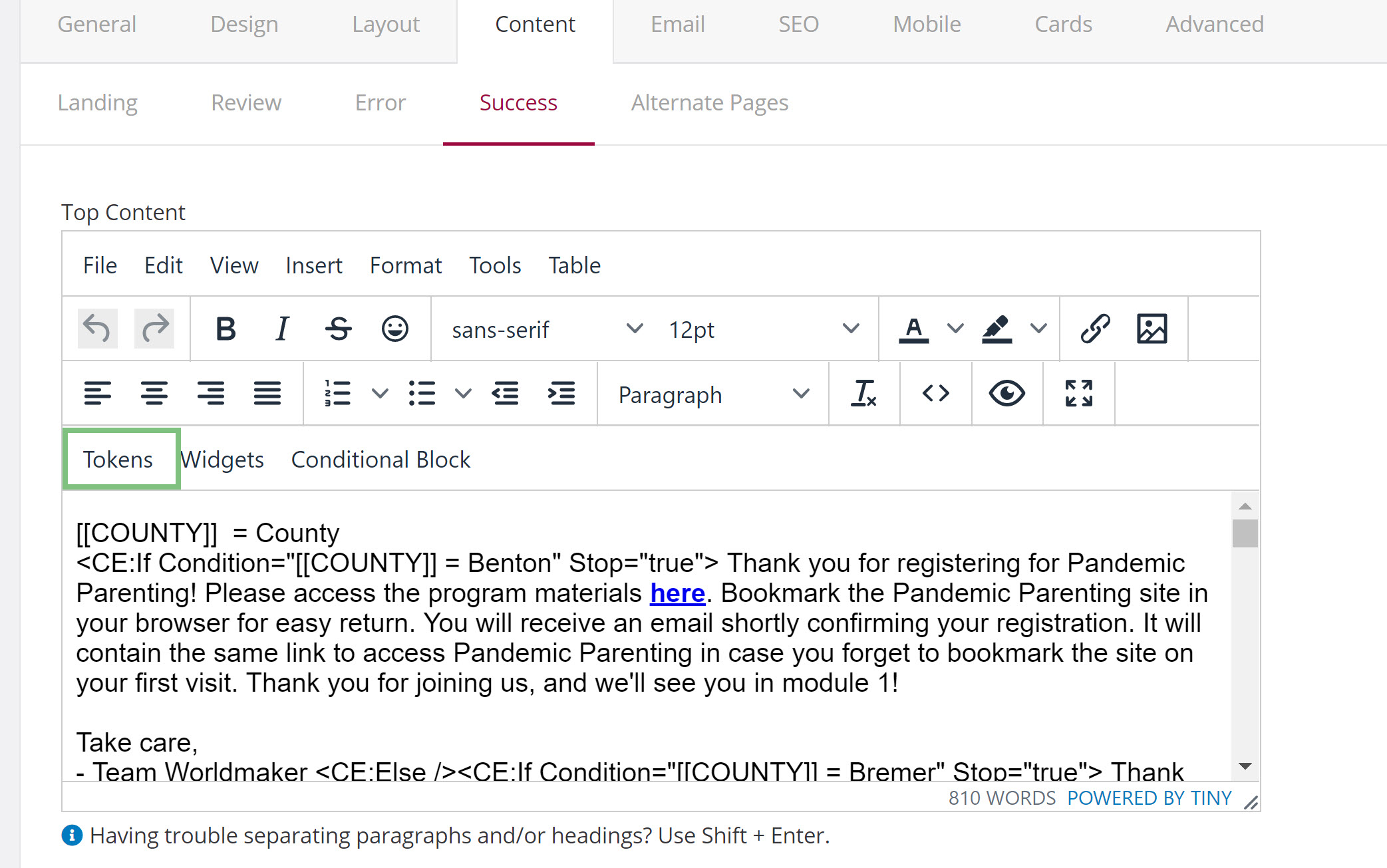 A popup will appear with all of the global tokens CharityEngine provides. Use the search box to find specific tokens and click the token to select it.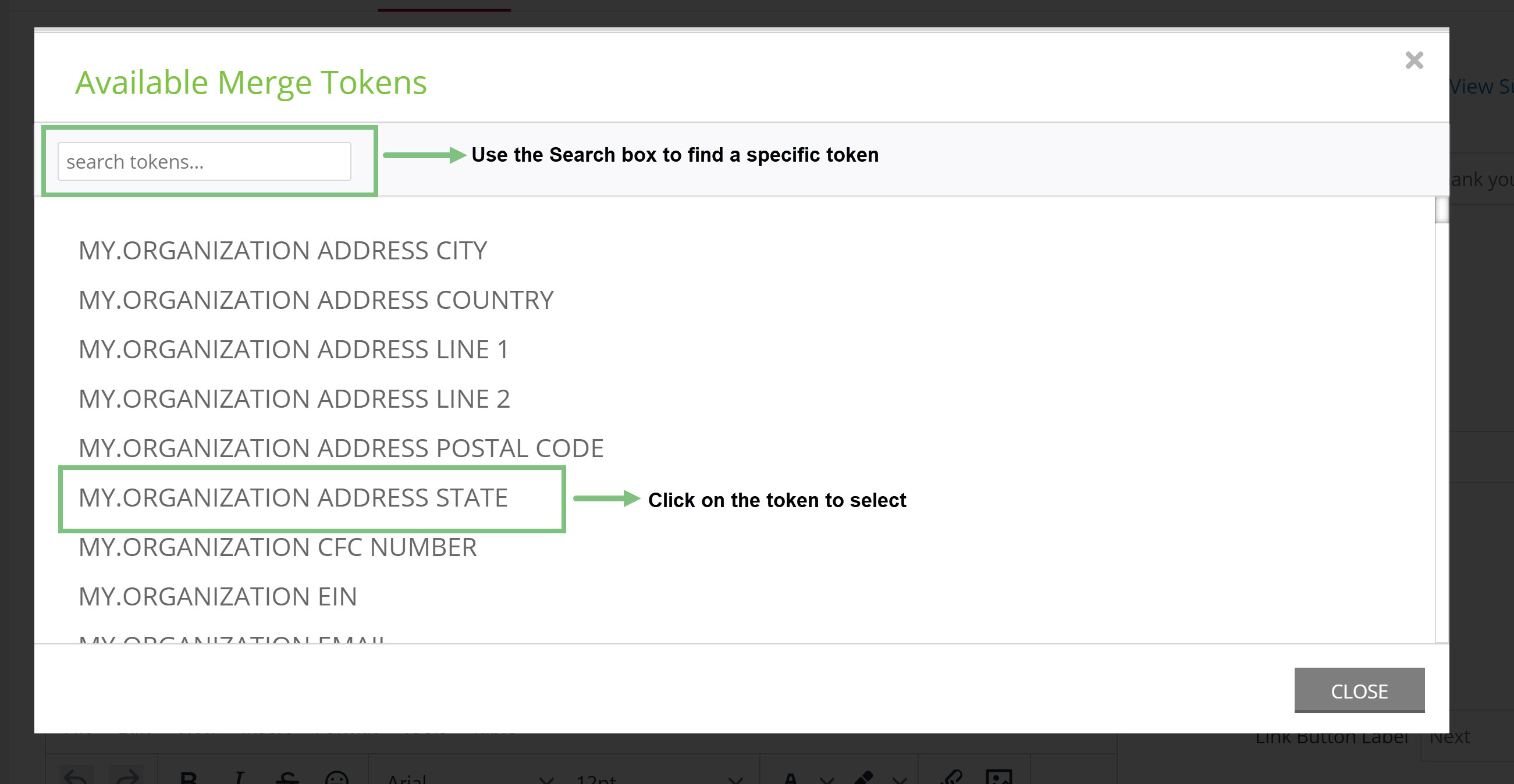 Adding Custom Tokens To Form Fields
To add a custom token to your form, navigate to the layout tab and click on the pencil icon on the section you wish to make a custom token for.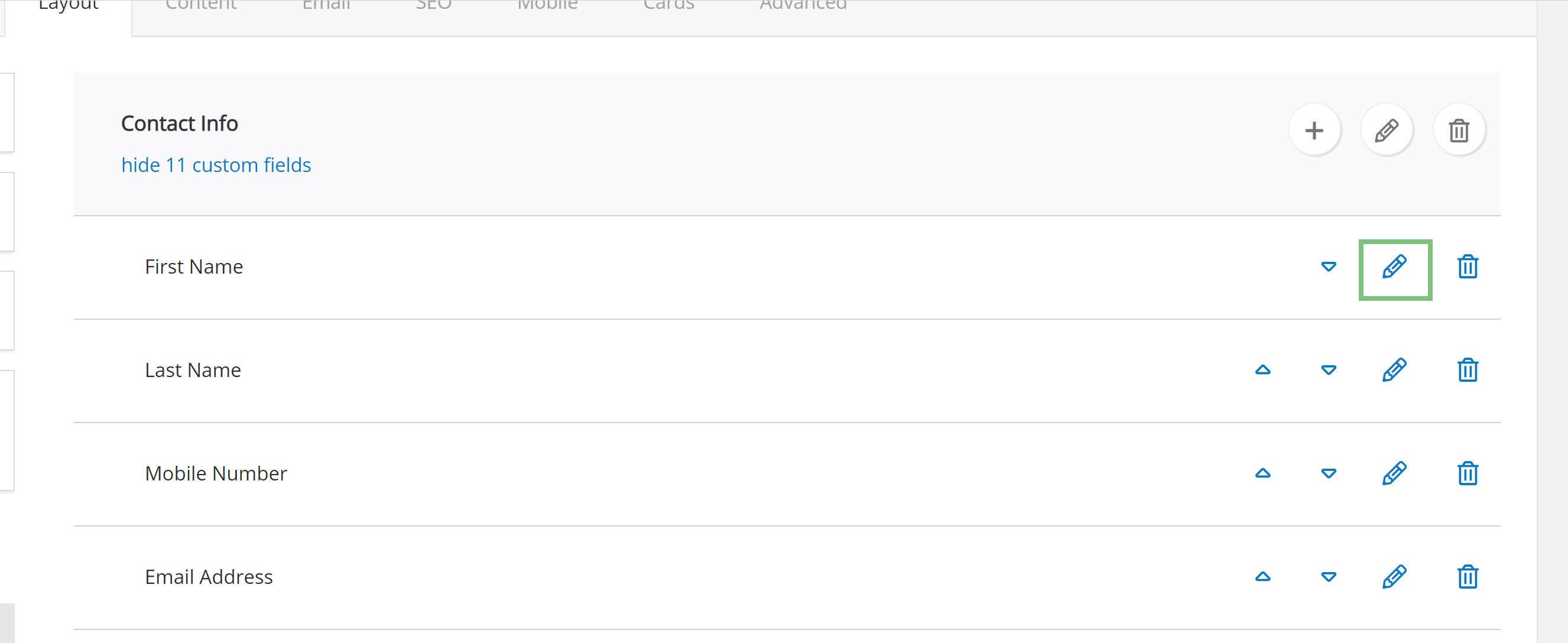 On the Developer tab, enter the custom token into the Element Id text box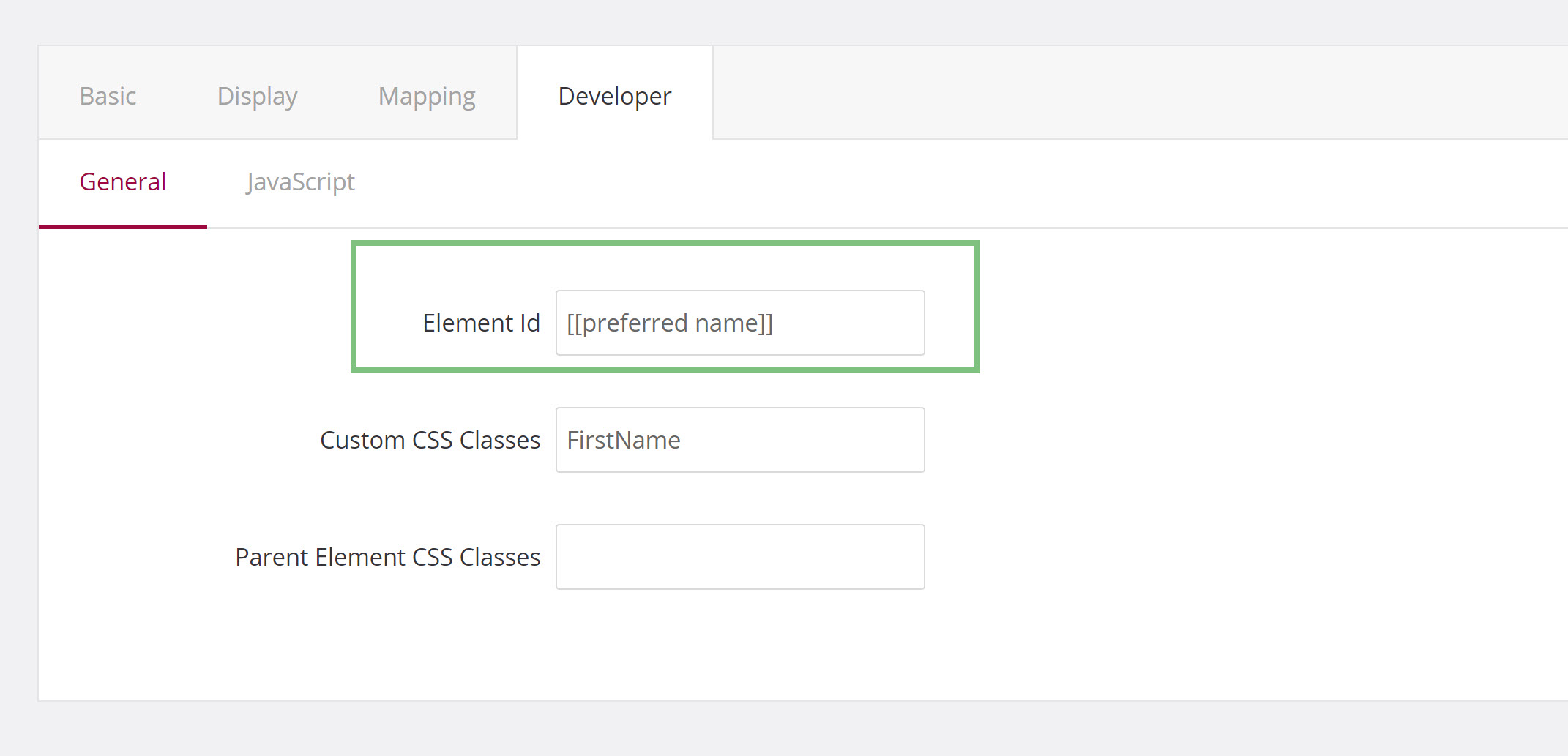 Save and return to your form. Now you will be able to add the token to your form using the WYSIWYG.
To use the custom token you created, navigate to the WYSIWYG you want to use it in and manually enter it just as you created it.