Contact Activities

CharityEngine® provides an easy way to focus on the activities created in the system.
Click into the Contacts section. Under Activities, click Go.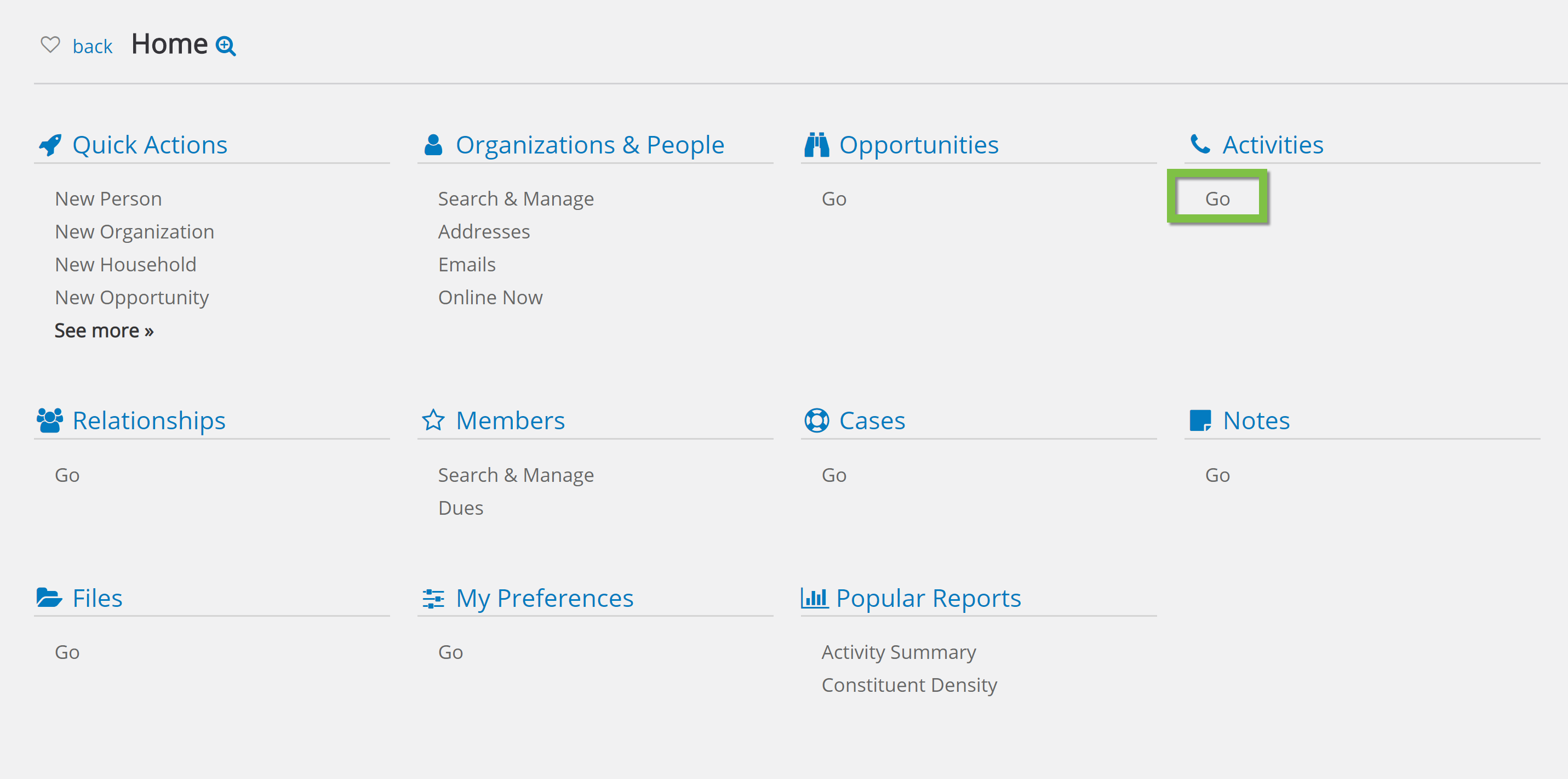 The Activities screen will look like the sample screen below. Use the basic filters to find an activity you are looking for.



In the top right corner is a list of options.



Use the Advanced Filter to search more specifically.


Click Create New to create a new activity from this screen.



Under the More menu, clicking on will redirect you to the Data Jobs wizard in the Automation & Workflow section of CharityEngine®. The "Import To" field box will automatically populate with the contact Activities section.
For more instructions, please see the article on the Data Jobs wizard.



To manage a currently existing listing, hover over the three dots to the right of any listing and click Manage. Click Delete to delete the listing.