Managing and Maintaining Communication Series

Managing and maintaining communication series that have been created is an important step in the growth and productivity of the series. By managing the series, you can view the initiative details and change steps accordingly to increase productivity of the series.
To manage a communication series, navigate to Campaigns > Create & Publish > Communication Series and search for the series you want to manage. click Manage under the Actions column



From the communication series listing screen you also have the ability to pause/unpause the series by clicking on pause/ unpause

You can also see the execution history of the series by clicking execution history,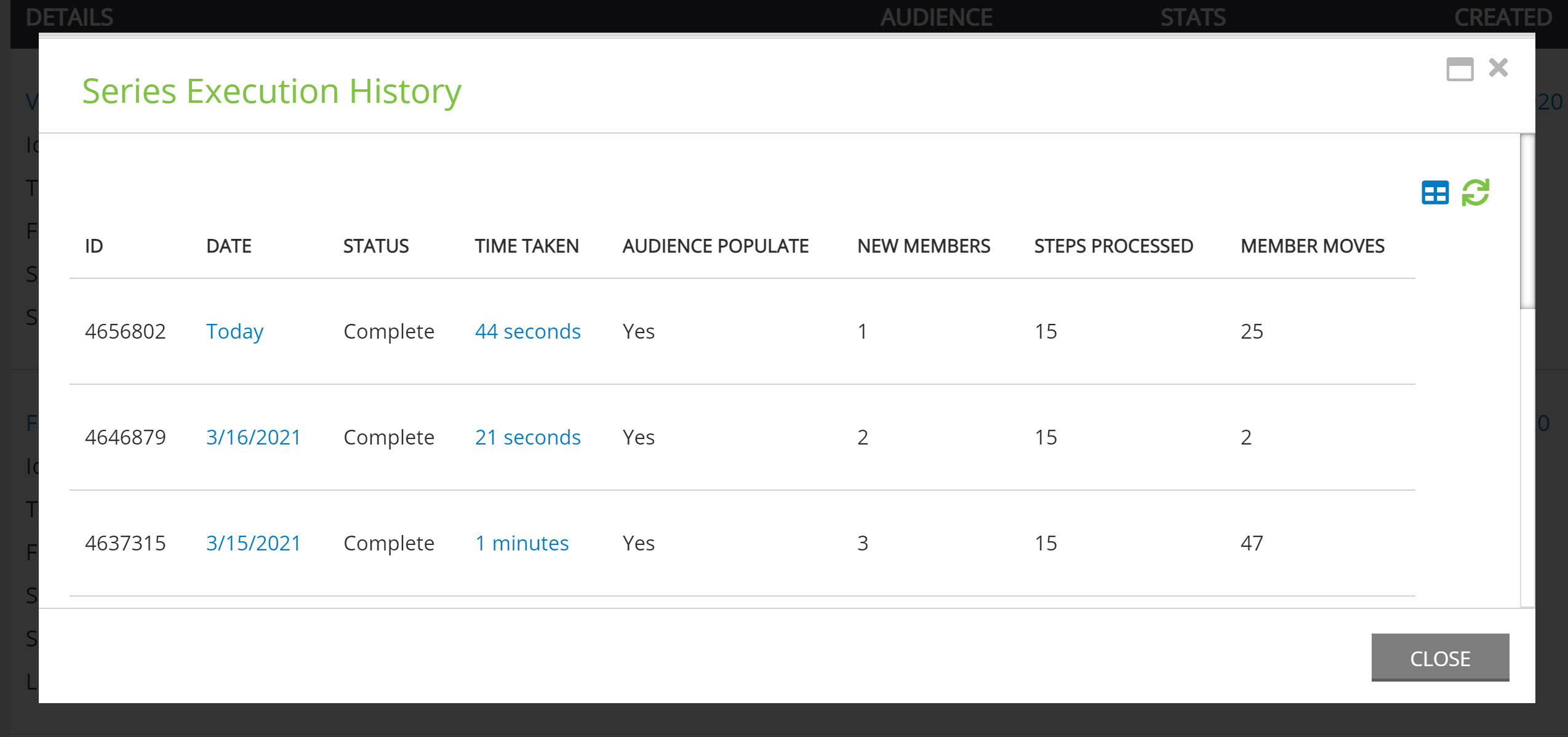 Once in the communication series, you will be able to view all the steps, initiatives that have been sent, the audience, the message that is sent, and add step to the series.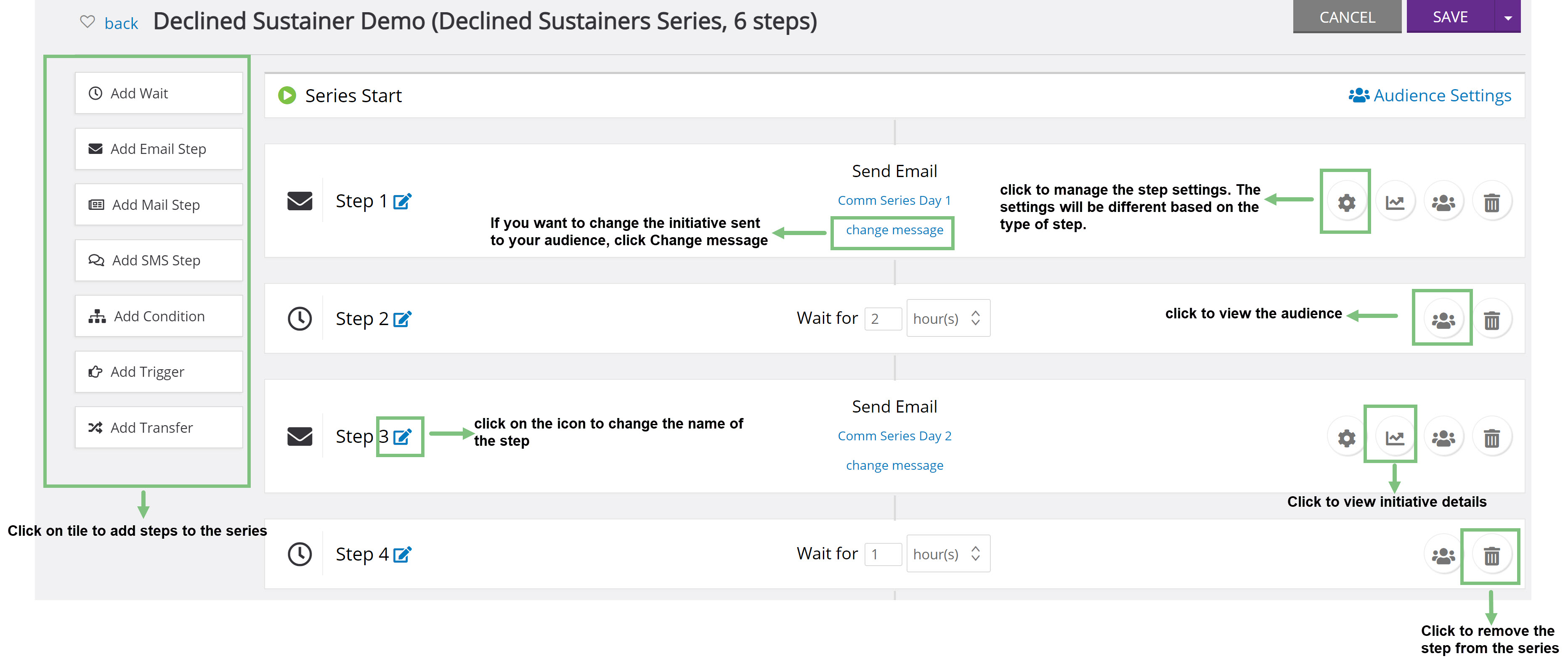 To add steps to the series, use the tiles on the left-hand side. The step will automatically be added to the end of the series.

By clicking on the initiative details icon, you will be navigated to the initiative listing screen to view the results such as the delivery rate, views, any and donations received as a result of the initiative. By viewing the details, you will be able to learn if the initiative was successful or not. If the initiative was unsuccessful, the message can be changed or modified in order to produce the results wanted.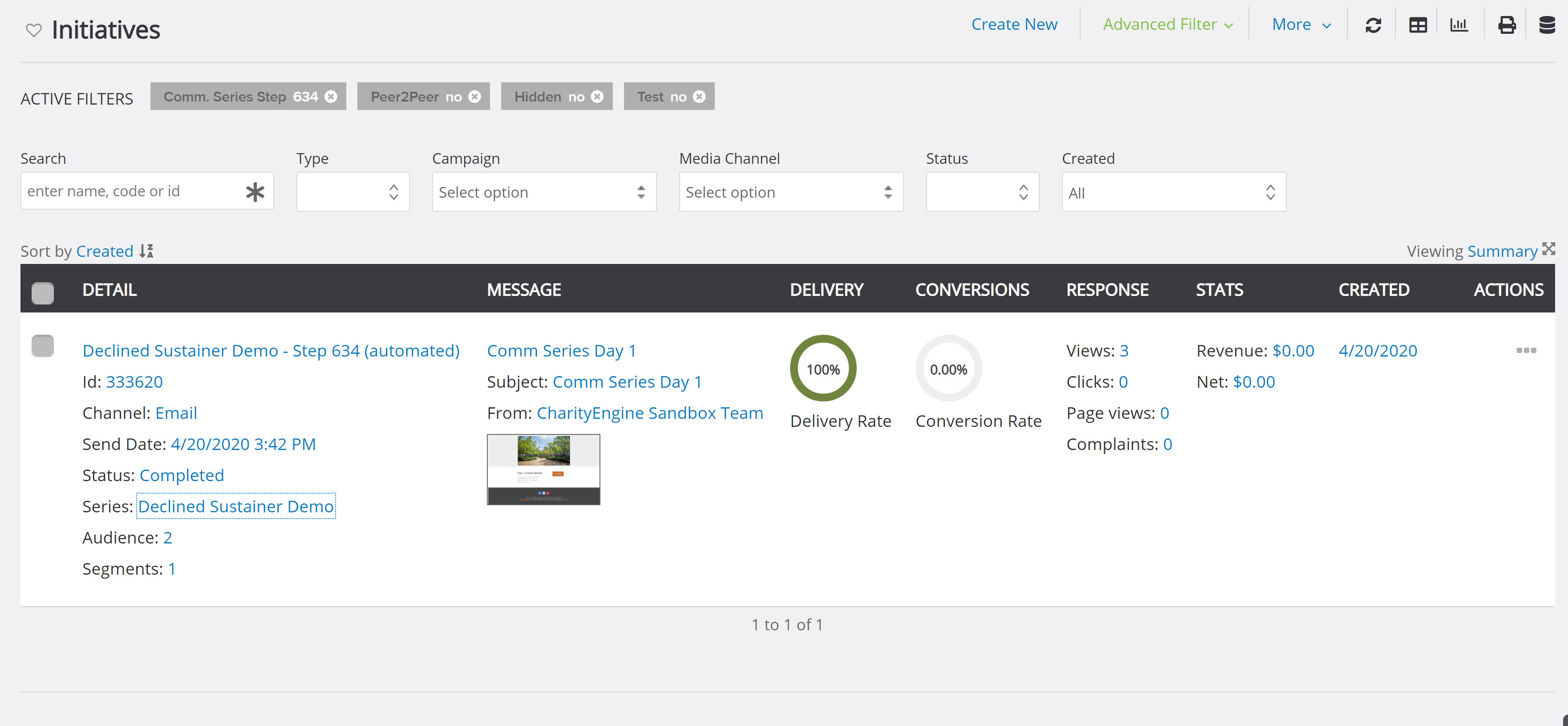 If changing the message is needed, click on change message and search for the creative you want to send.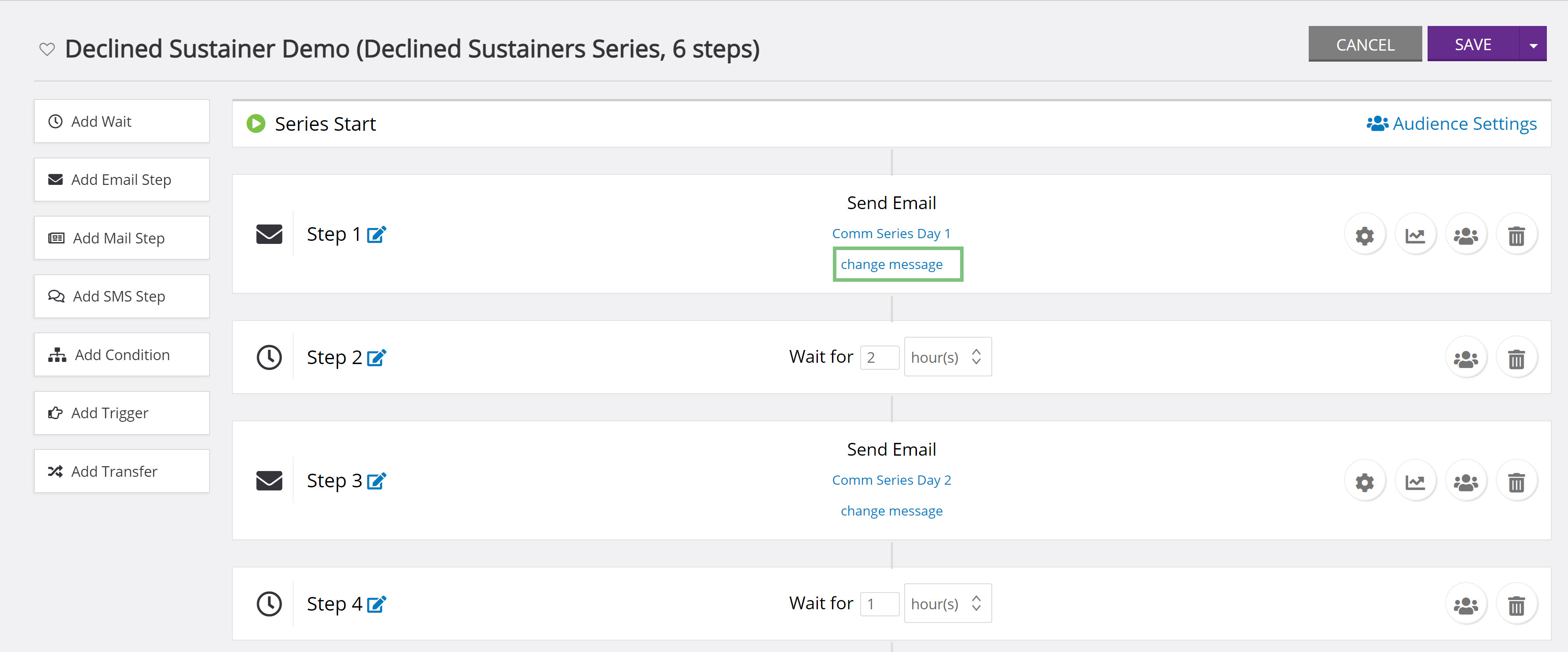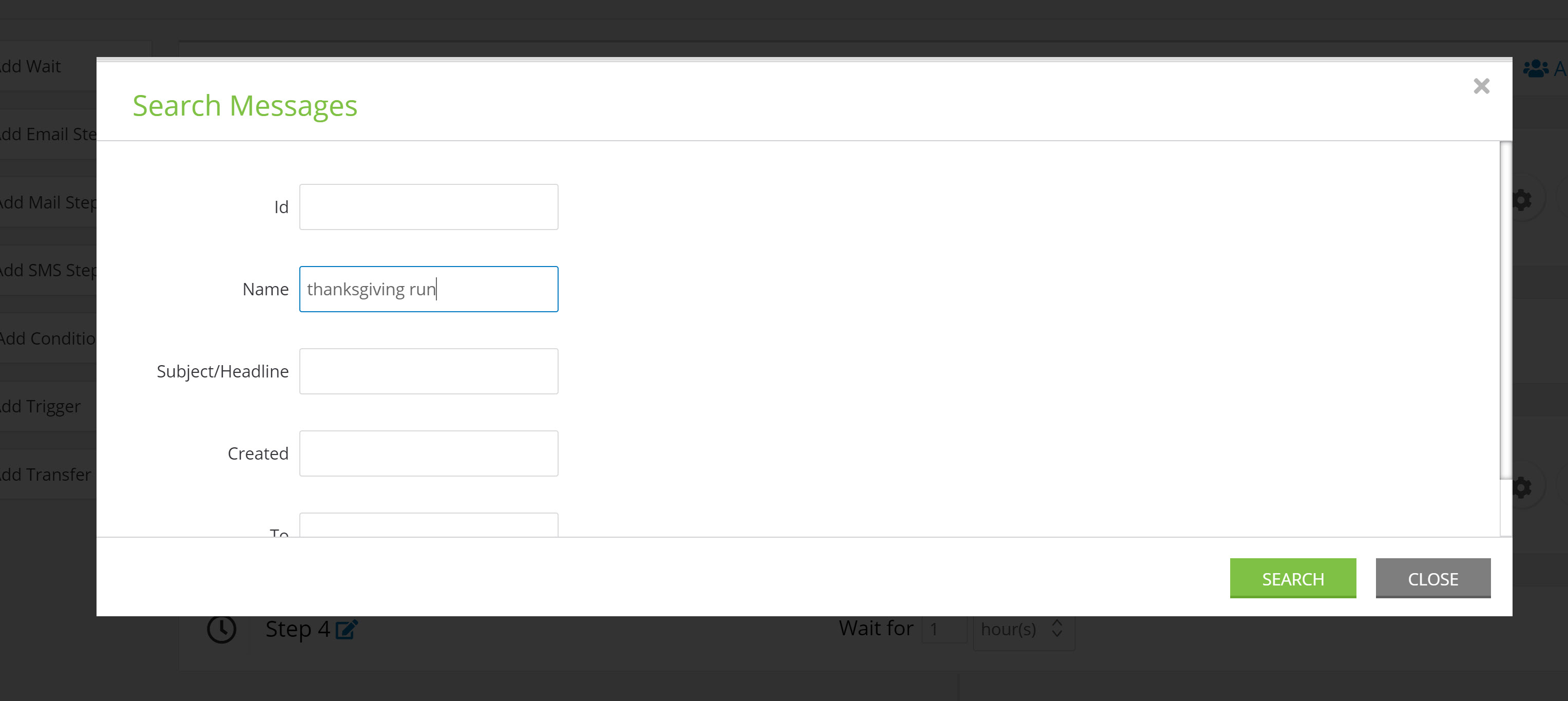 If you want to see the initiative details, click on the graph icon to navigate to the initiative listing screen.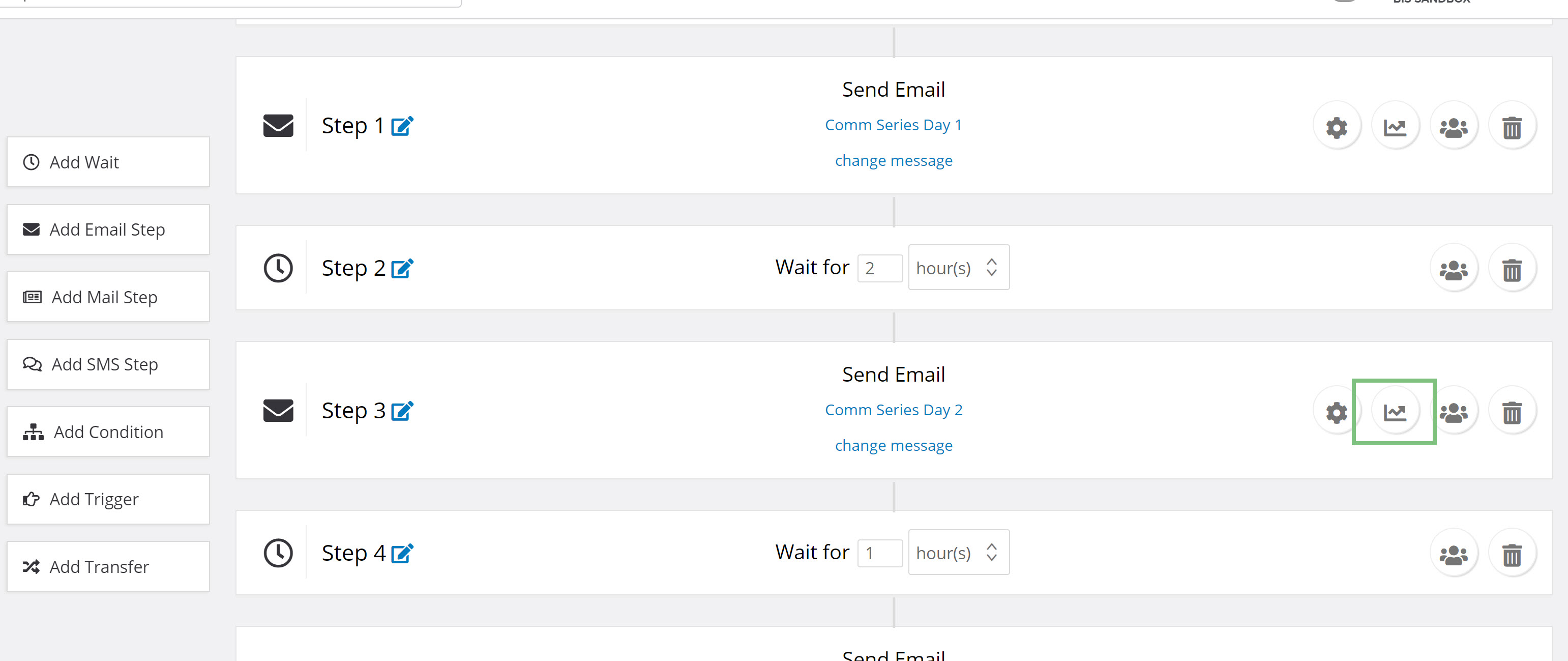 On this screen you will be able to see the delivery rate, how many views, how many click, and if any revenue has been collected due to the initiative. By viewing the details, you can make the decision to change the message sent or continue to use it for further use of the communication series.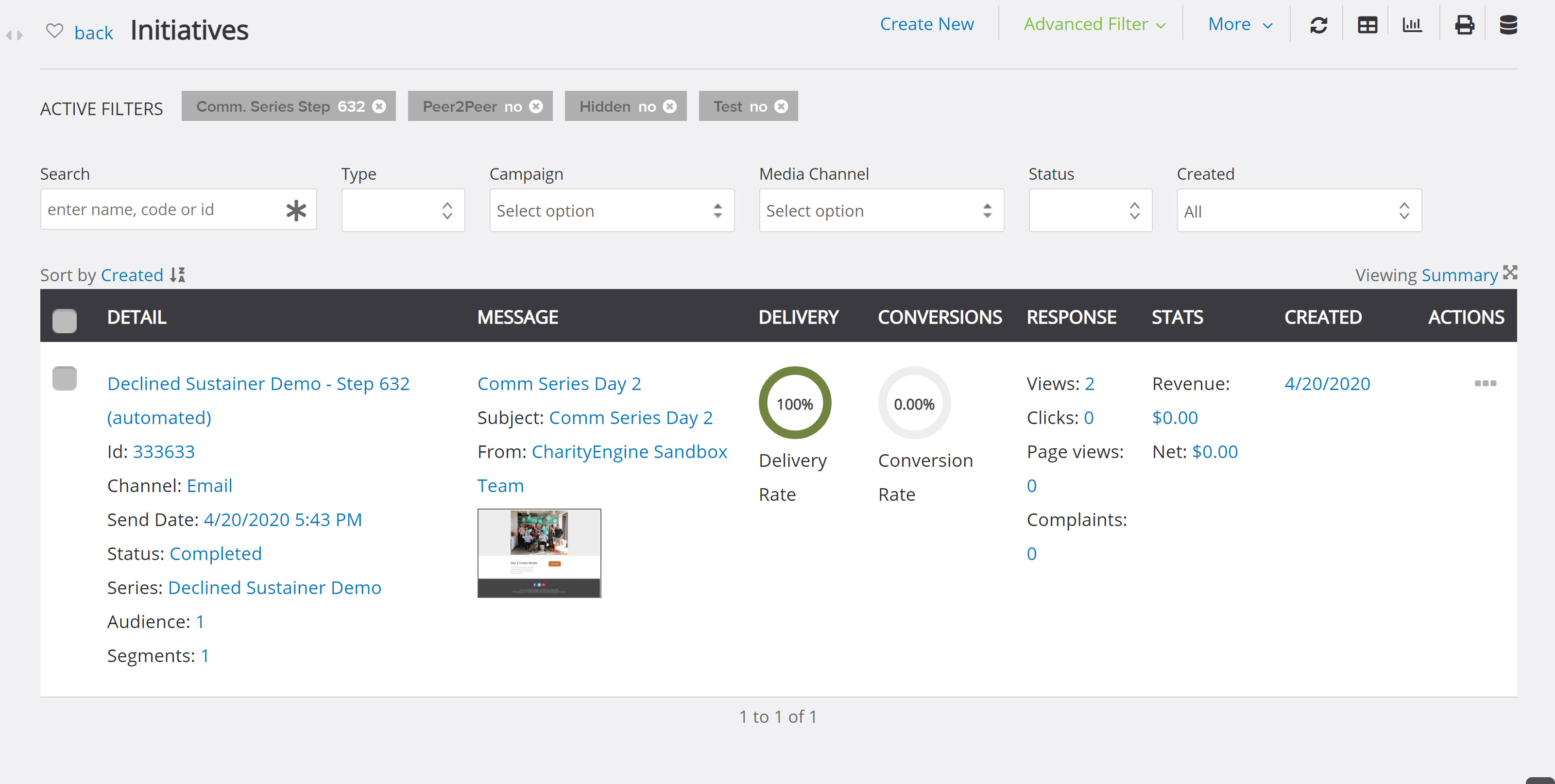 You can also view the audience of the initiative to confirm that the correct people are receiving the message. A pop up will appear when you click on the icon and will display all audience members for that step.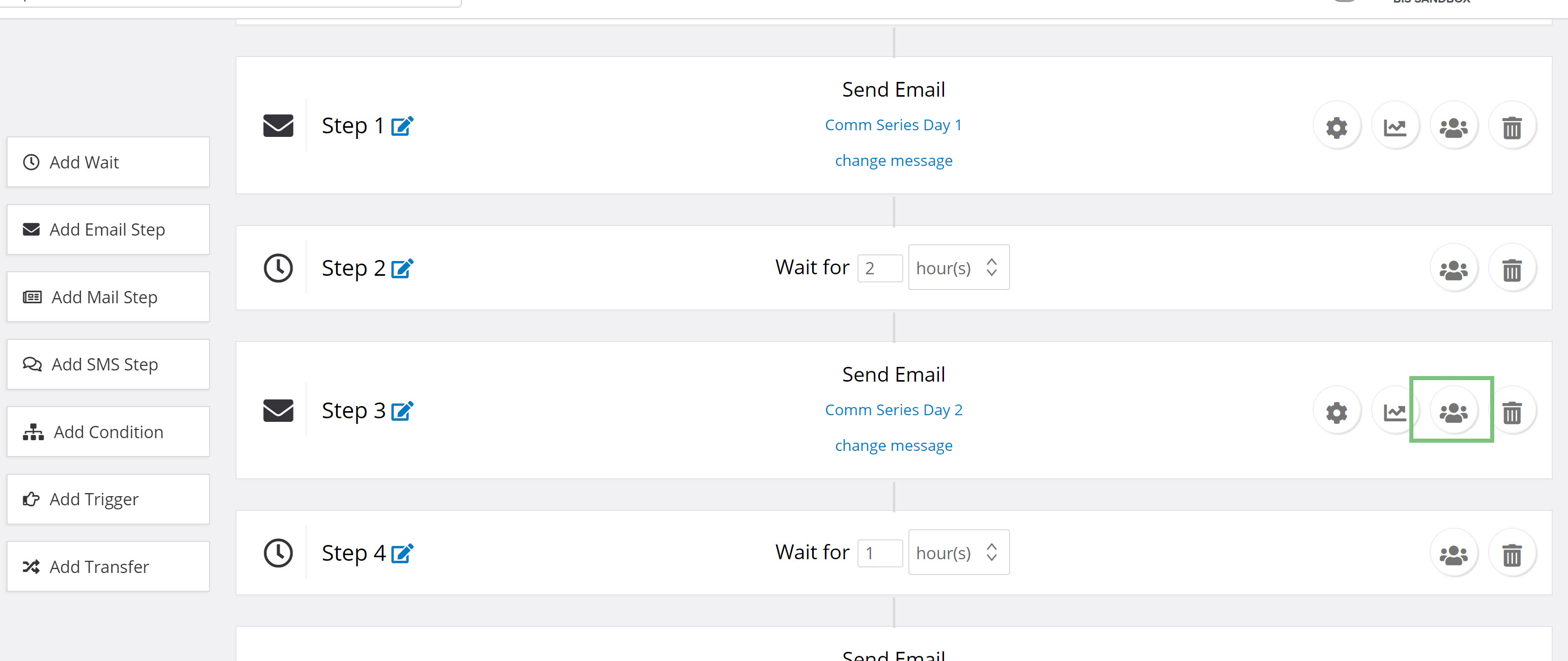 If contacts are not displayed that should be included, click on Audience Settings to confirm the settings are correct.

Use the check boxes to filter your audience and click on advanced to view the query being used.