Global Search

Global Search searches on all records within CharityEngine® and is available throughout the application.




Matching contacts will be previewed as the user types into the Global Search box. The search is triggered after 4 characters. Contacts are matched based on email or name. The matching field will be highlighted in your results.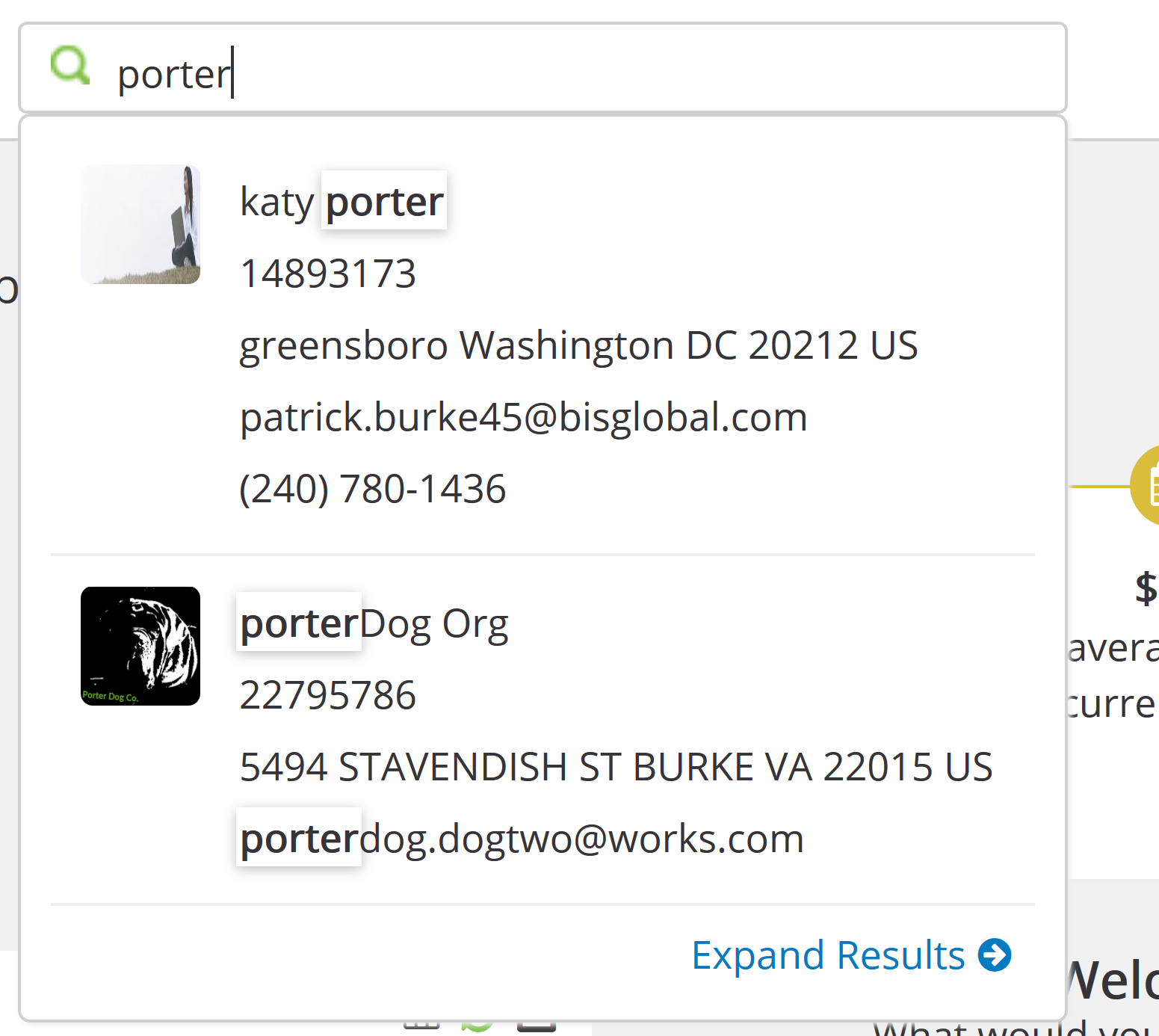 To see all results, click on Expand Results.



To narrow your results click on the options on the right: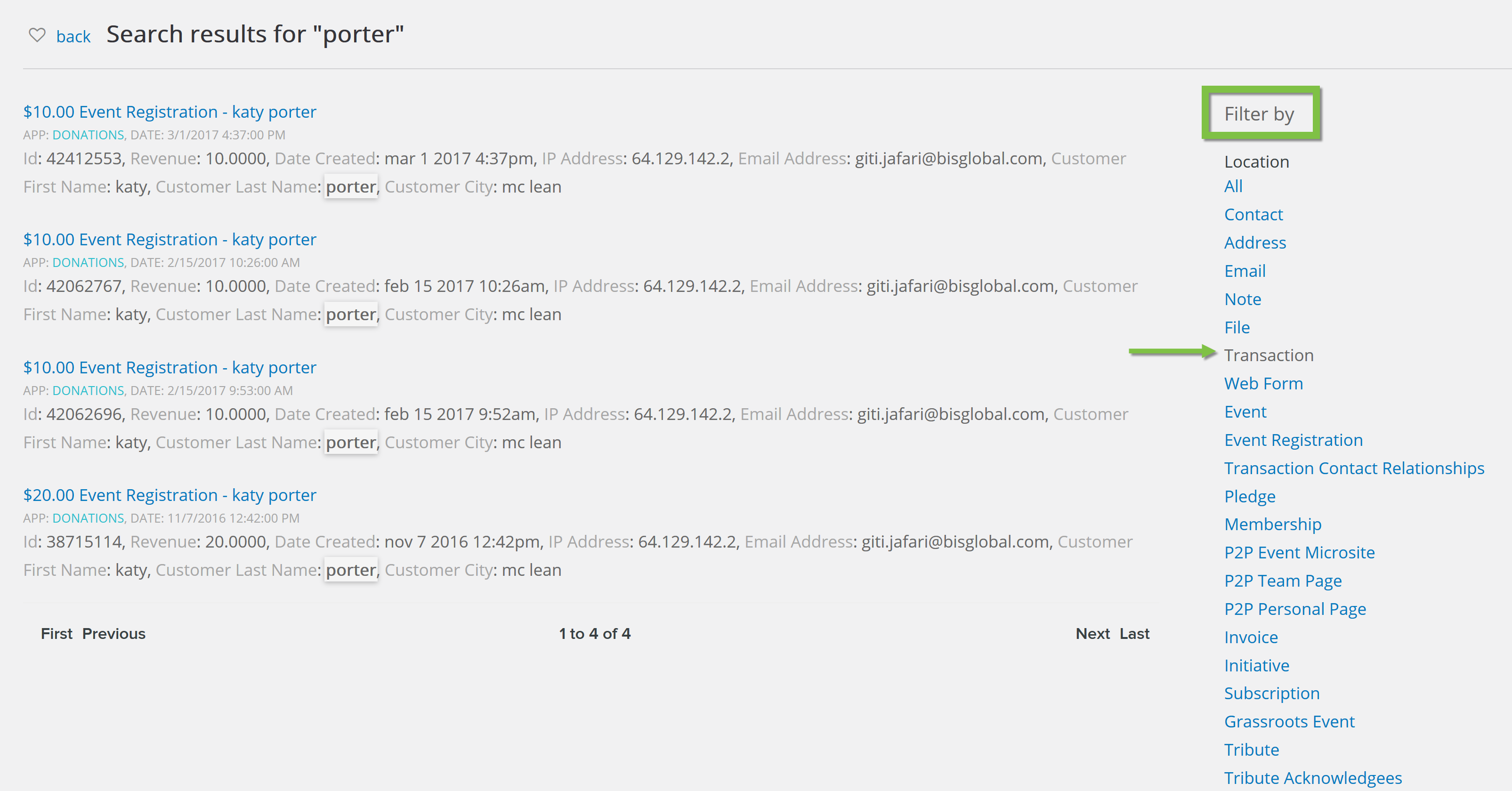 You can navigate to the record, by clicking on the top line of the results.