How to Send a Sustainer Reactivation Link from the Donations app
In the Donations App, Under Sustainers, click on
Search and Manage.



Then, click
Manage
on the specific sustainer you want to send the reactivation link to.

Next, click on the drop-down arrow next to the '
Save
' button and click on '
Reactivation-Link
'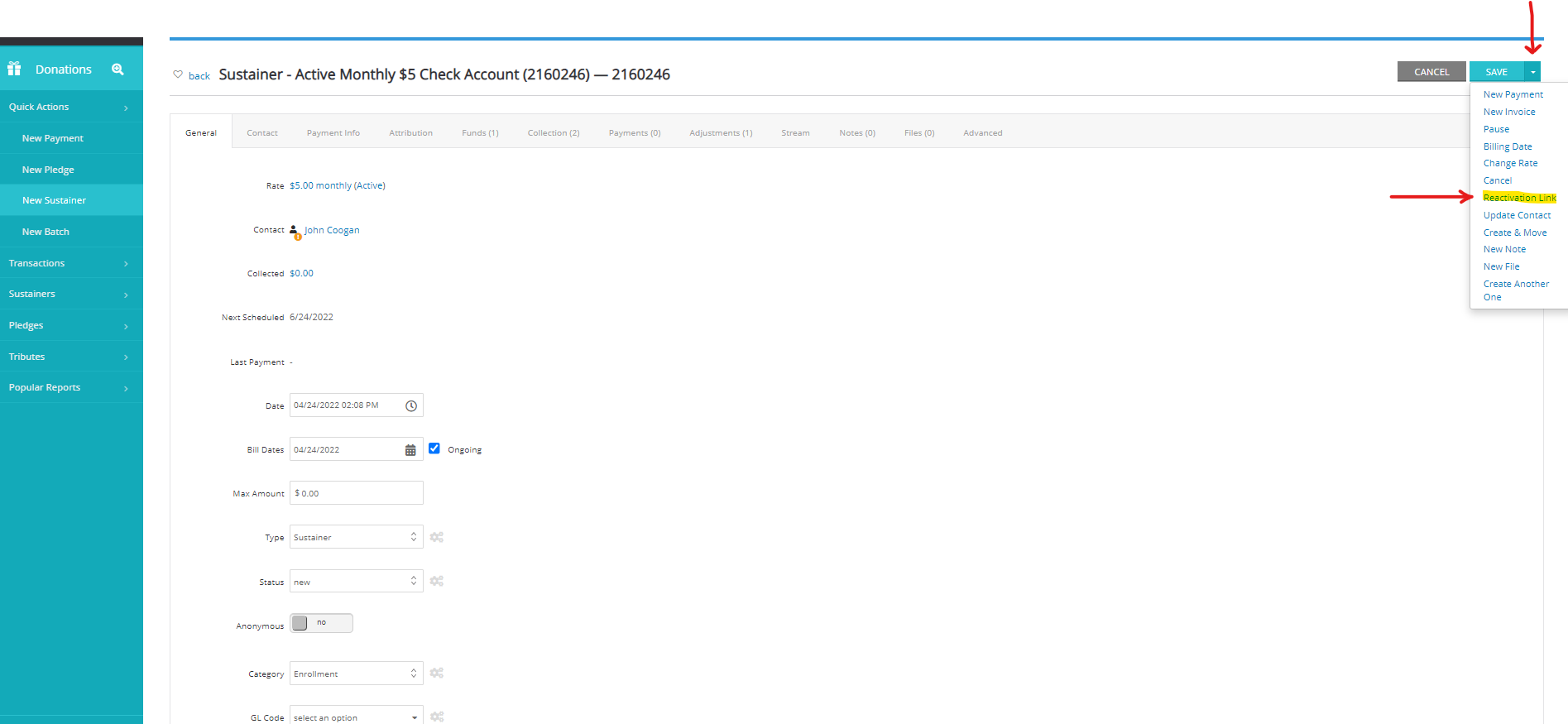 Next, a pop-up box will appear for you to fill out the following information:

On the next page, you can load in a template message to send to your sustainer or create an email to send to them.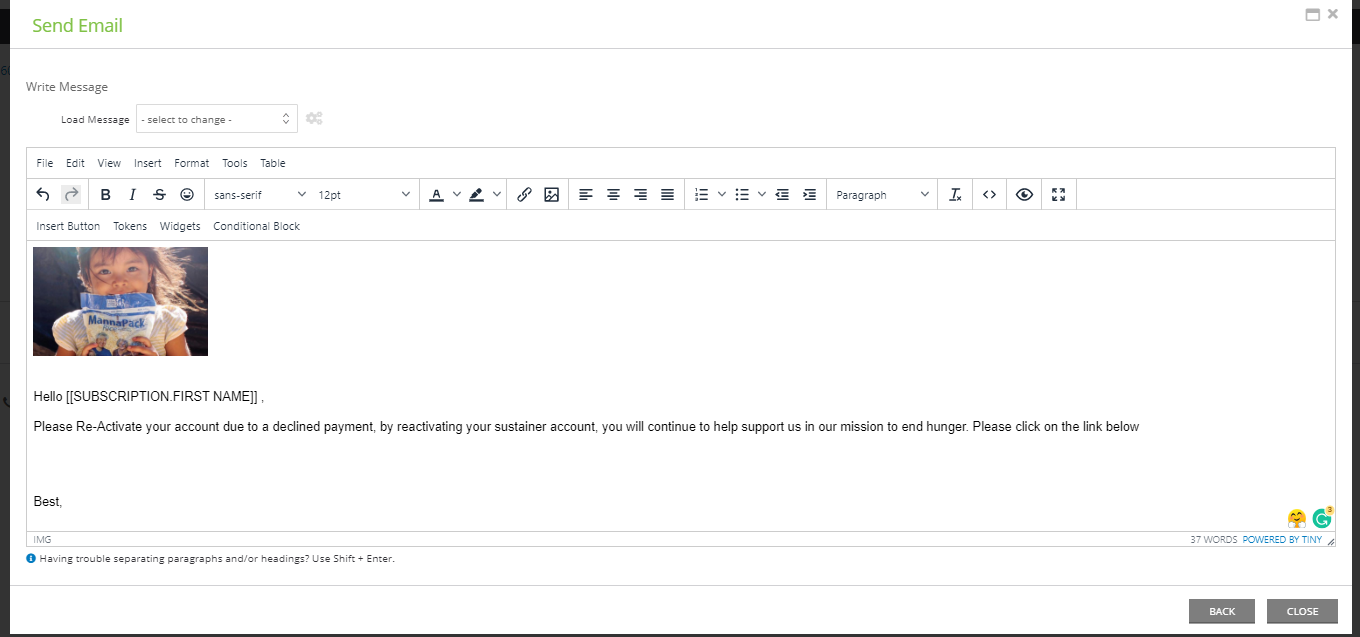 After your message has been created, go into the Tokens tab and search for '
Reactivation URL
'

This will then create the customized link to send to the donor.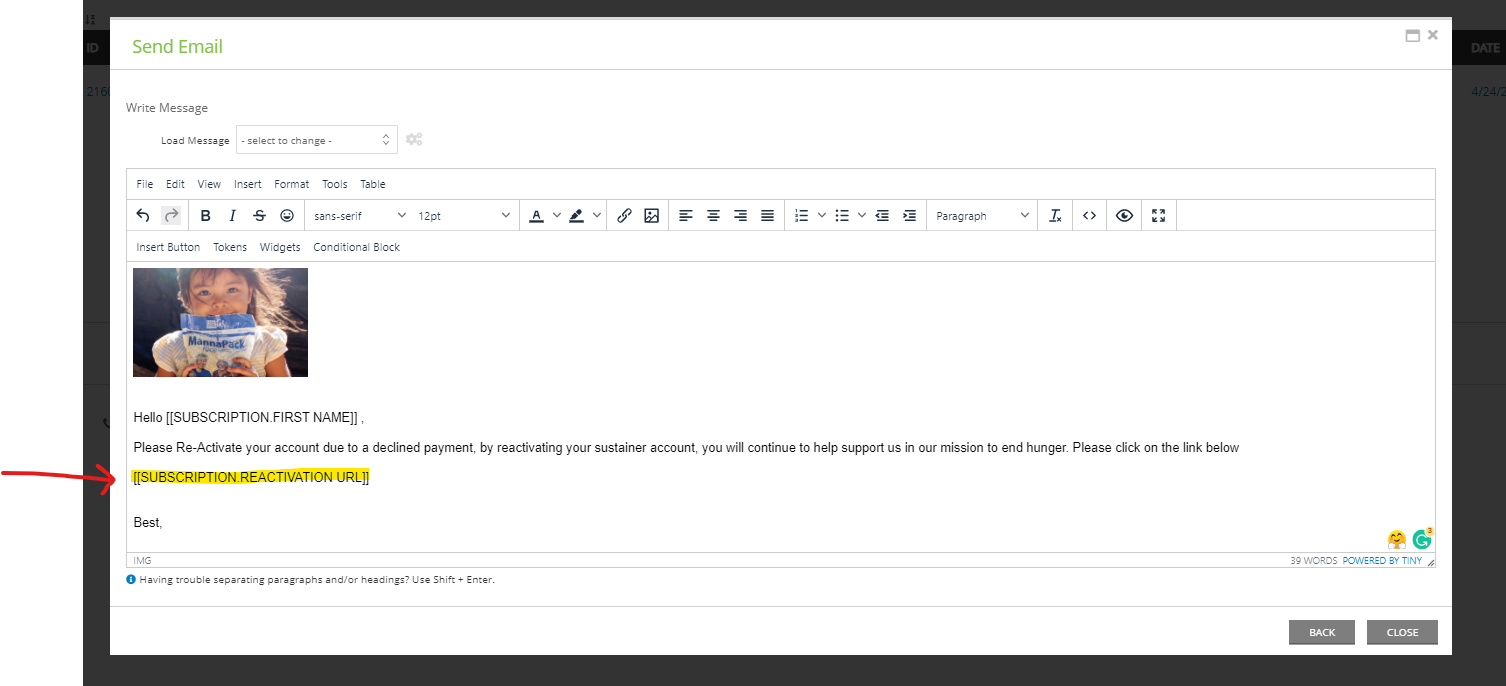 Then, you can click on the '
Next'
button and send the email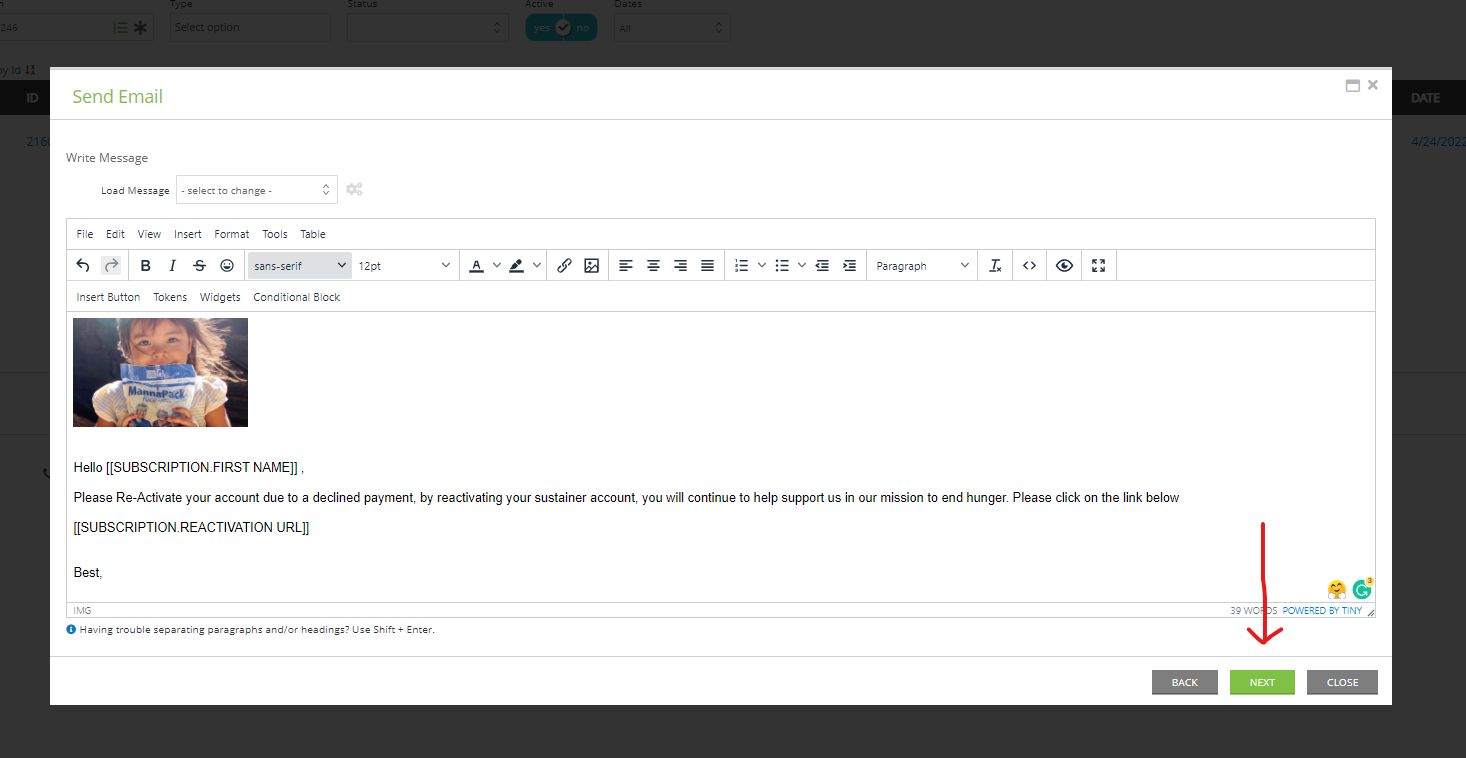 Click Process


Need additional help? Click
HERE
to contact our Support Department.