Managing Existing Sustainers

To edit a previously created sustainer, first find it in the listing using the filters described above. Hover over the three dots to the right of the sustainer and click Manage.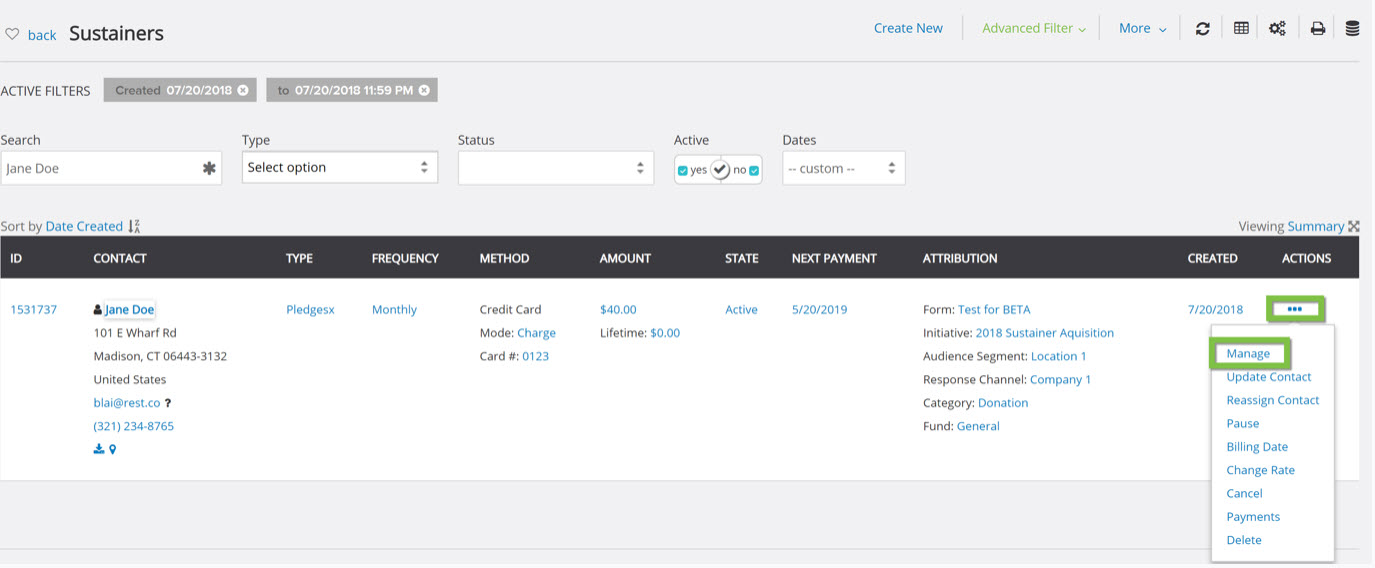 General Tab
The General tab contains the basic information relating to the sustainer, including a link to their contact page, their current monthly rate, their next scheduled payment, etc.
NOTE: The Start Date and Max Amount indicate stopping points for sustainers. Invoices will stop being generated either once the end date comes around or if the maximum amount has been reached.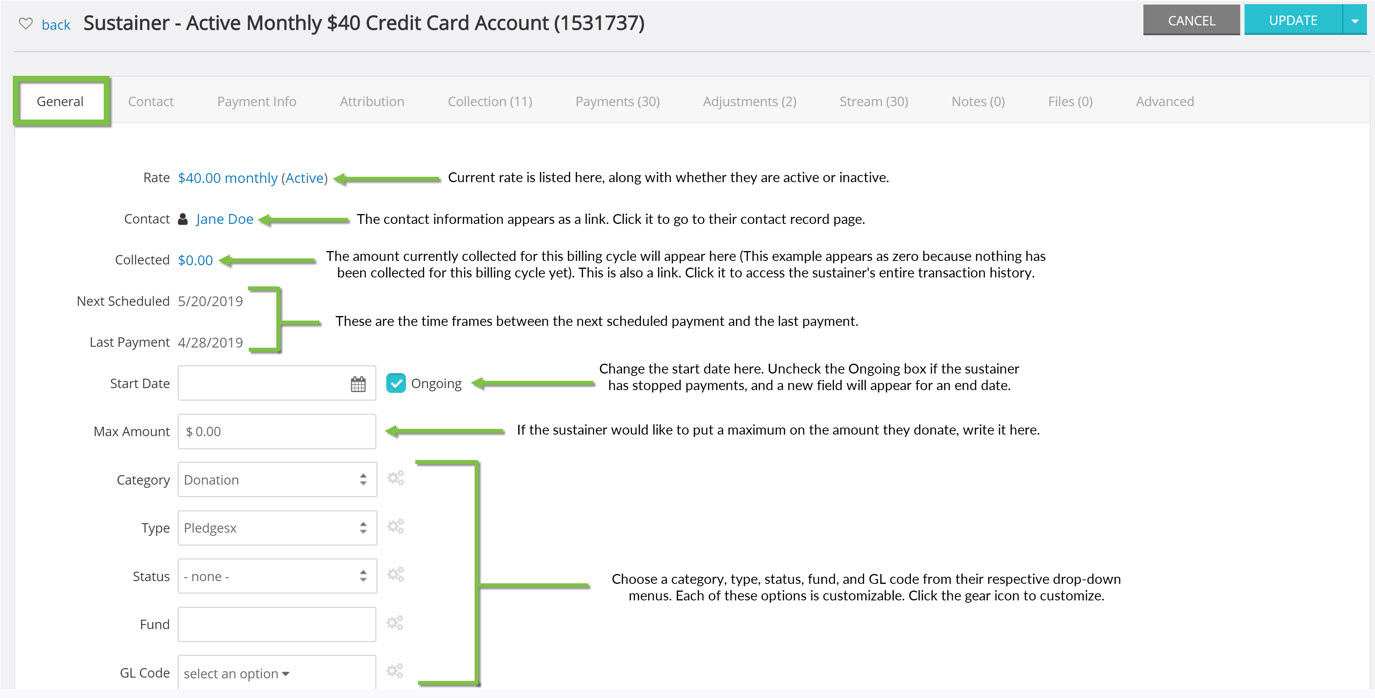 Contact Tab
The contact tab lists all the contact information related to the sustainer.



Payment Info Tab
The Payment Info tab contains all of the information regarding the payment of the sustainer donation. Edit this information here, including changing the currency, billing information, and payment method.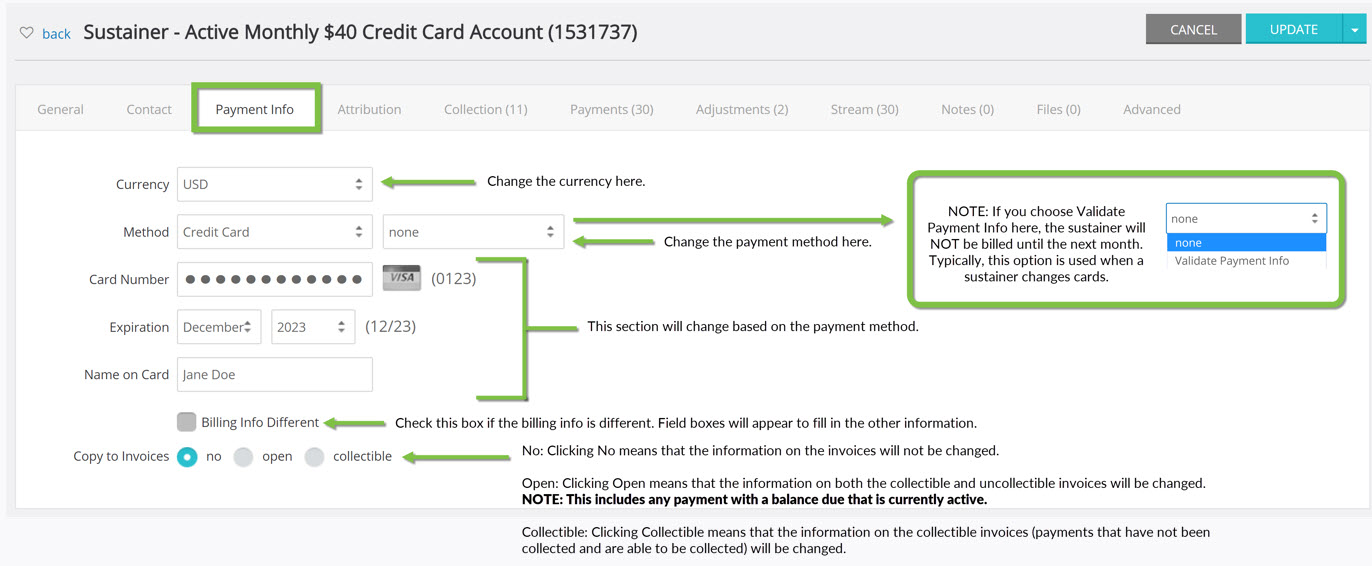 NOTE: If Validate Payment Info is chosen, a Processor option will appear. Choose to either use the default processor, or choose another processor from the drop-down menu. Please see the note in the screenshot above regarding Validate Payment Info.



Attribution Tab
The Attribution tab is the space to create attributions for a sustainer payment.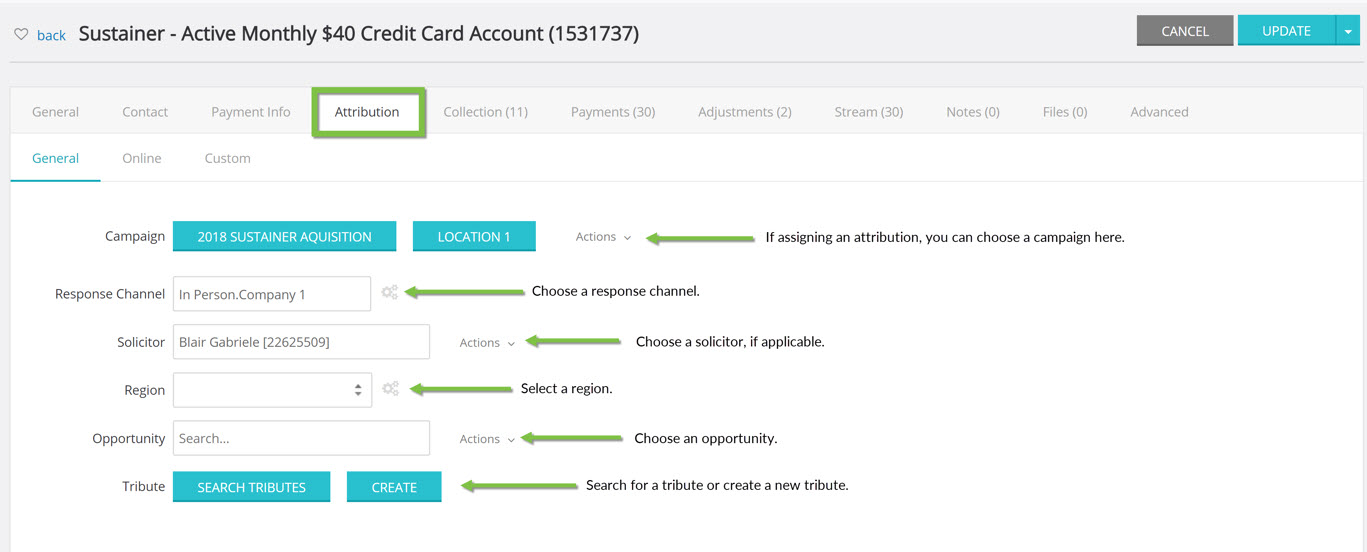 Collection Tab
The Collection tab is the space for all of the transactional history of the payments that have been collected or have been attempted to be collected. Under this tab, find each attempt at collecting, how many attempts have been made, and whether a payment has been determined collectible or uncollectible.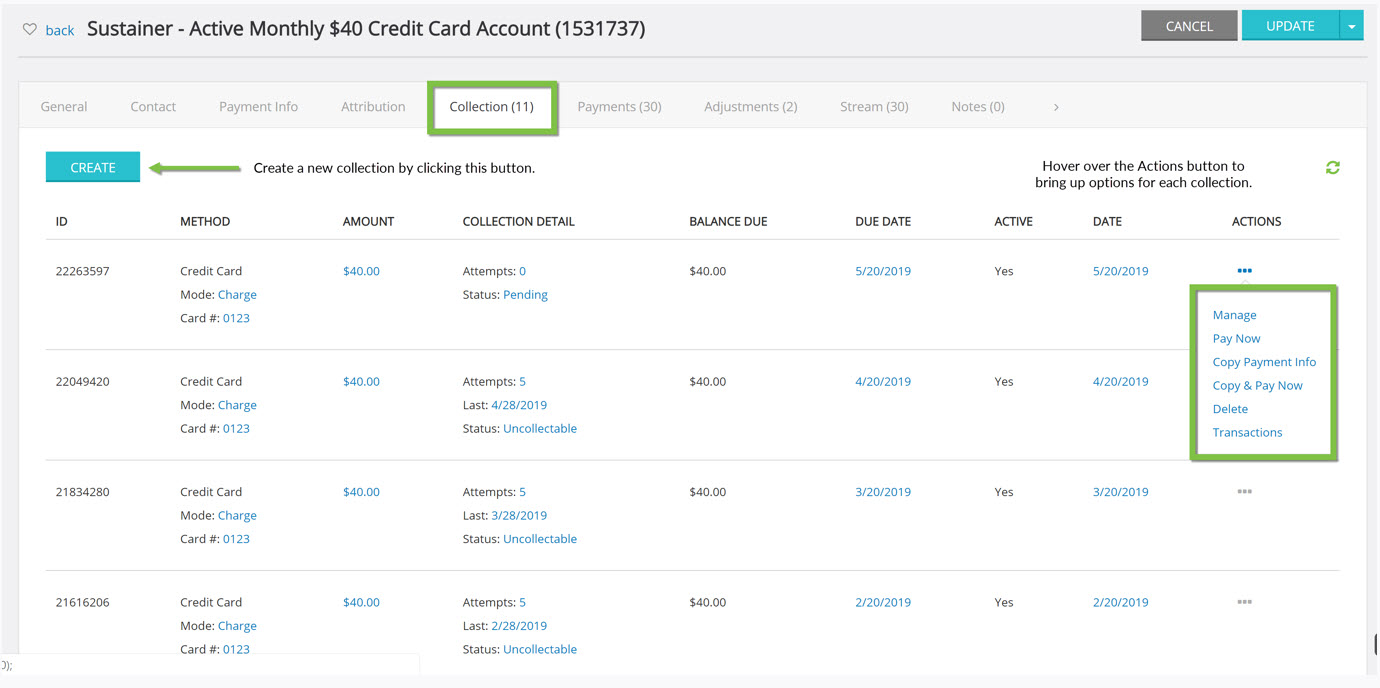 NOTE: The system will allow a payment to be declined a customizable number of times before marking it as uncollectable. Find this customization by clicking Configuration > Billing Configuration > Collection Tab.

Payments Tab
The Payments tab is the space for all payments listed under this sustainer contact, not just the ones that are automatically collected. This tab works similarly to the Donations listing screen—refund, chargeback, etc. are all available for each listing under this tab.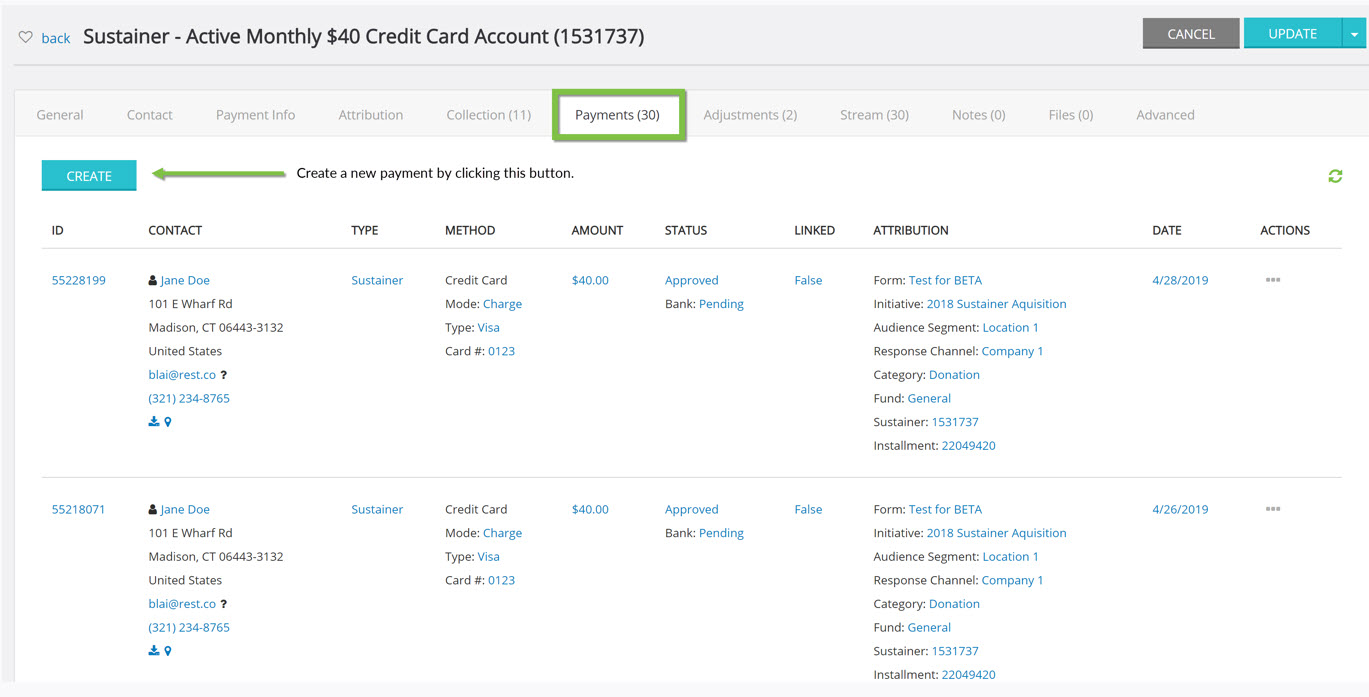 Adjustments Tab
The Adjustments tab keeps track of every adjustment made to the sustainer account. In this example, the bill rate was raised and then lowered again, so it is marked Downgrade and Upgrade. Add Notes to these adjustments under the Notes tab.
Note: Admins are not the only ones who can make changes. If an end-user updates their info through the User Center or sustainer reactivation, they will appear as the user in this tab.

Advanced Tab
If you would like to override the default processer, find the drop-down in the Advanced tab.