Trigger Tool – How to Schedule Sustainer Deactivation

CharityEngine's trigger tool can be used to schedule a variety of different actions. One use for the trigger tool is to schedule Sustainer Deactivation. If a sustainer transaction has failed multiple times and made no attempt to correct their payment or has informed you that they will no longer be a sustainer. By using the trigger tool and practicing good data hygiene, you can deactivate sustainer accounts.
Note: To use the trigger tool to deactivate sustainer accounts, you will have to configure your billing/auto deactivation rules. The rules will provide a guide for the trigger to deactivate the sustainer account.
To use the trigger tool for sustainer deactivation, navigate to Workflow & Automation > Workflow > Triggers and click the create new button.





Select Sustainer Deactivation as the type from the drop-down.





You will need to name the Data Job and update the subject line the sustainer will see.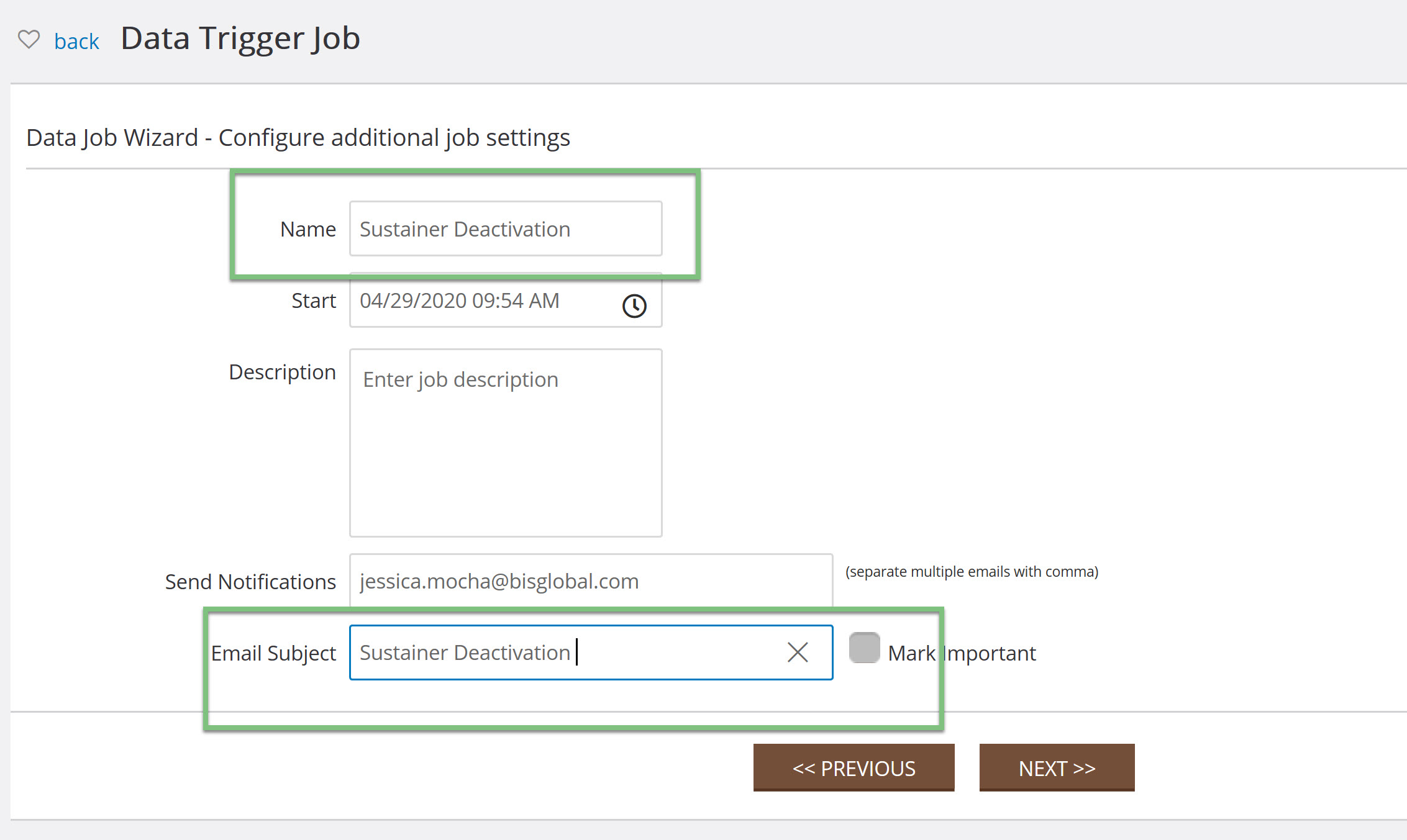 Click Next, and you will be able to confirm the Data job.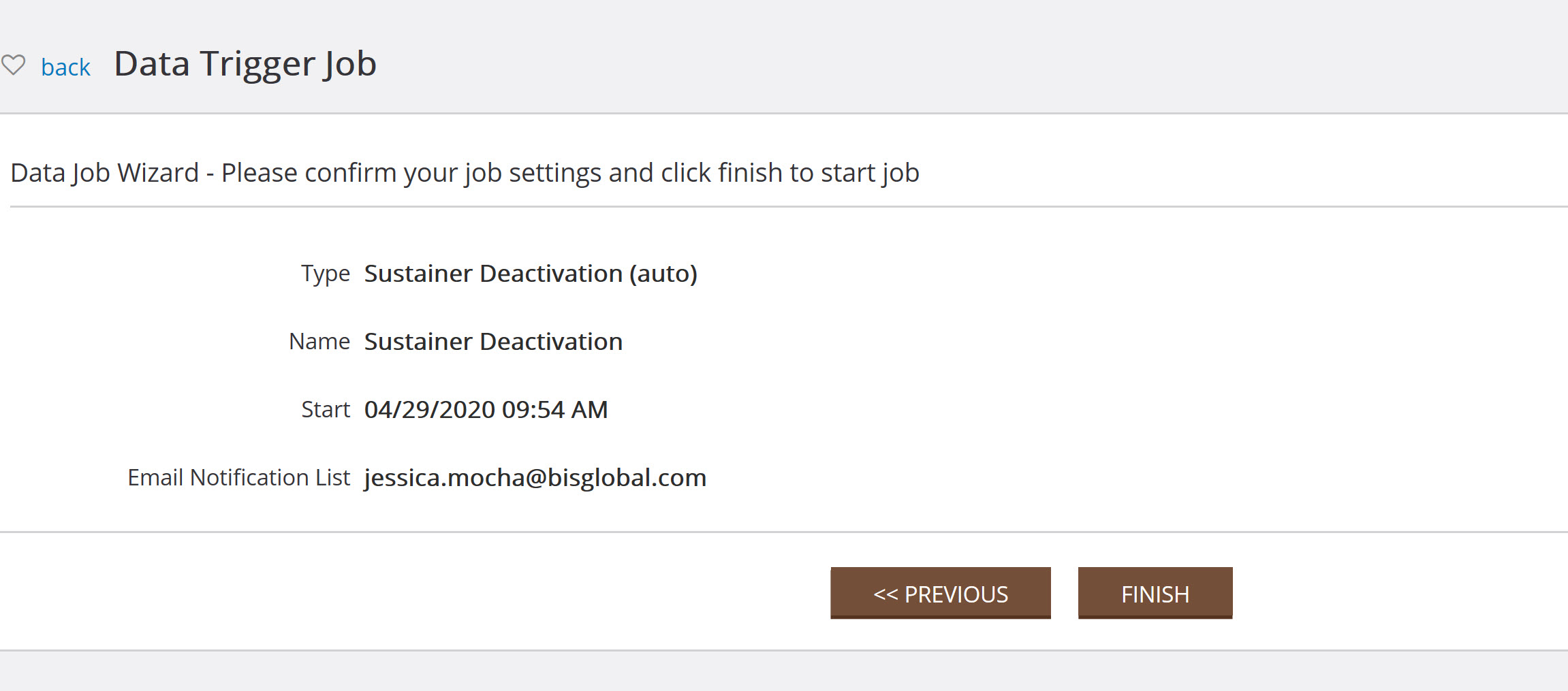 To Schedule, the trigger, return back to the Workflow Trigger Jobs screen and locate the trigger you created.





Click on the three dots under the Actions column and select Schedule.



Enter the name and confirm the data job entered is the correct Data Job you wish to schedule, then click save.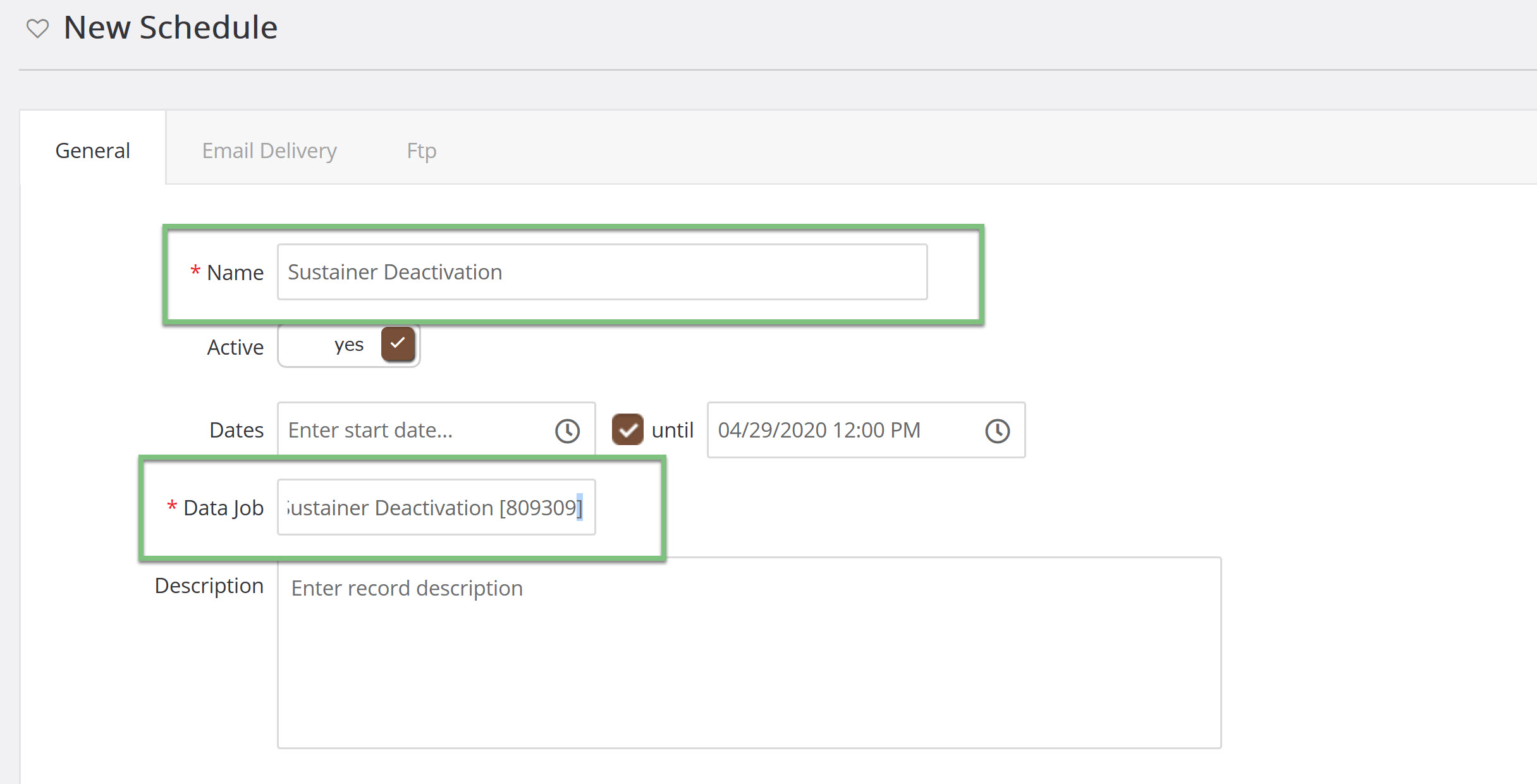 Now you will be able to select the frequency the data job will run.