Calculated Custom Fields

Calculated Custom Fields are a great way to automatically collect and show information from your contacts that would otherwise be difficult to maintain. For example, by creating a calculated custom field, you could find out how many volunteer hours a contact has over a period of time very easily. CharityEngine will be able to pull information from the database and provide you with an answer.
To create a calculated custom field, navigate to Configuration > Contacts > Custom Fields and click the create new button.



You will need to enter the name of the field, select the type, the group, and the data type to continue creating the calculated custom field.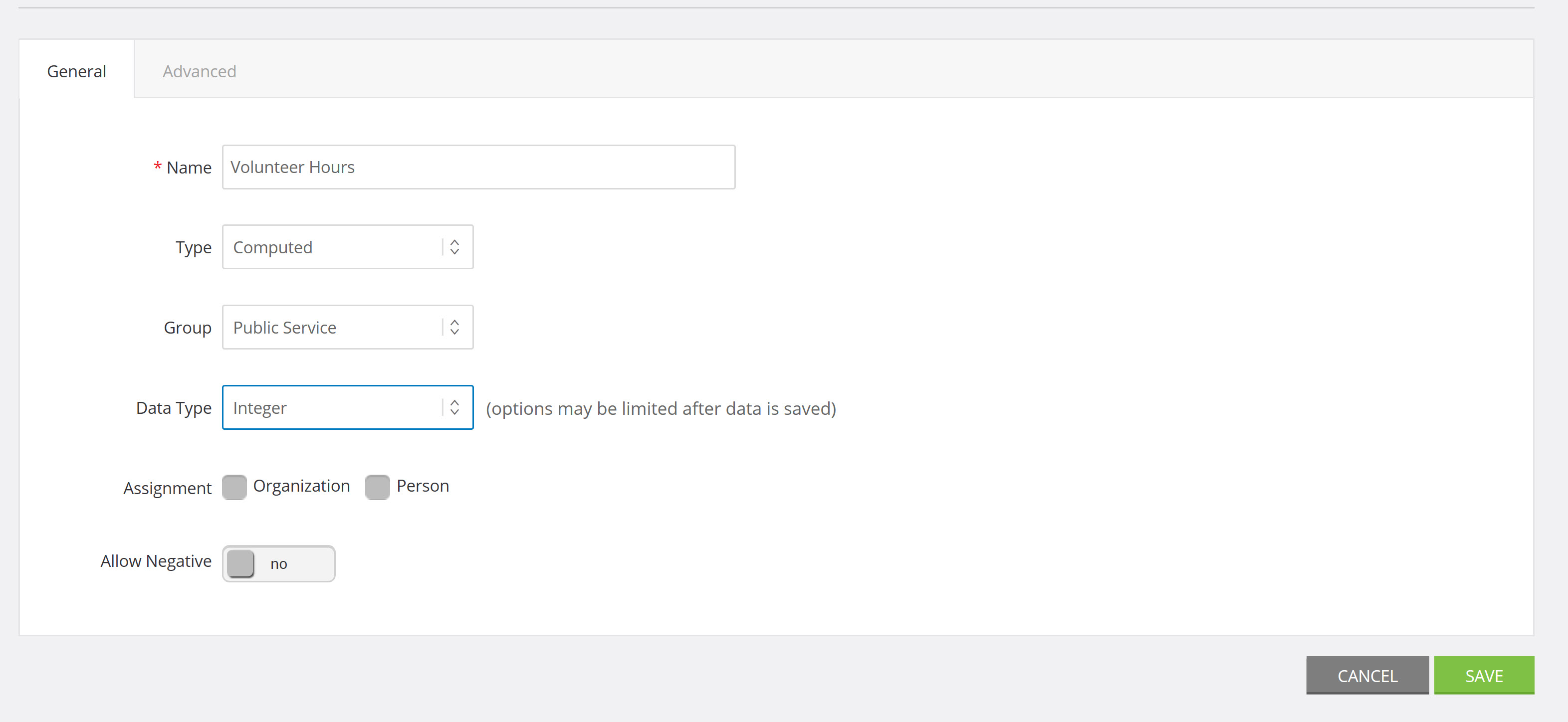 When creating a calculated custom field, select Computed from the type drop-down to ensure your data is calculated correctly.


Use the Group drop-down to select the custom field group dropdown that the field will be added to.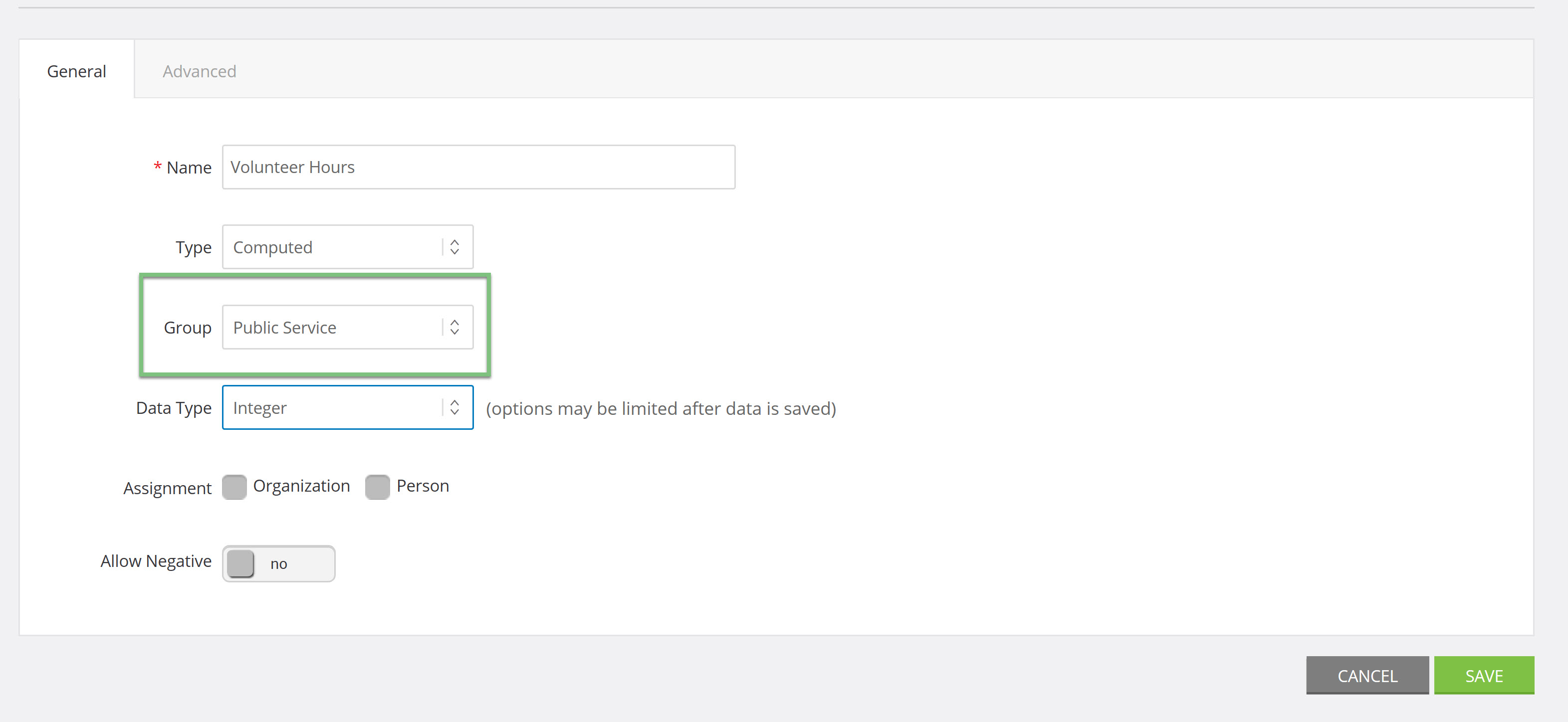 The last selection that needs to be made on the general tab is the data type. This selection is dependent on the type of data you are collecting, for example, if you are collecting numerical data from queries, integer would be the best option, if you are collecting data about giving history or money, then decimal is the best option.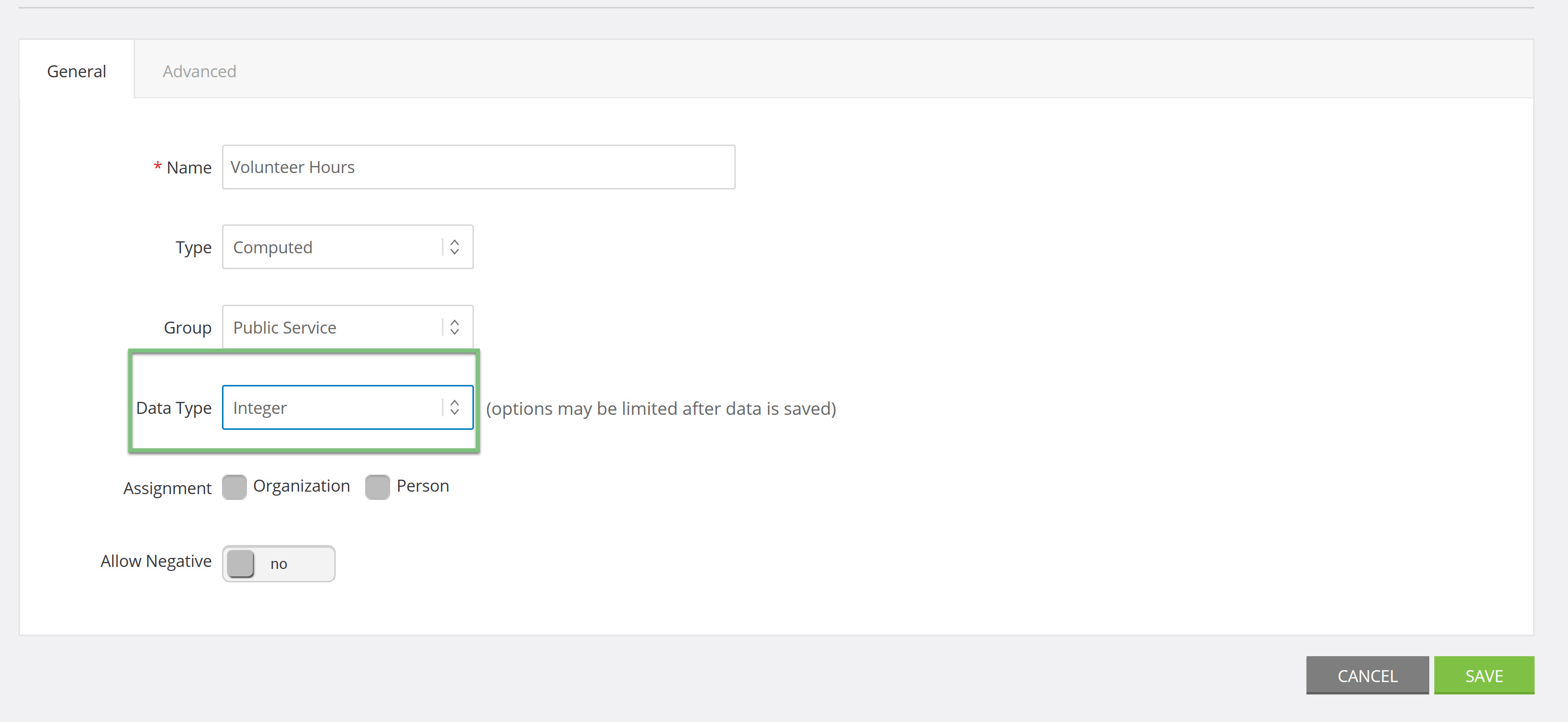 Once you have set the configurations on the general tab, navigate to the Advanced tab to select the query you wish to pull data from. Use the data source drop-down to search for the query.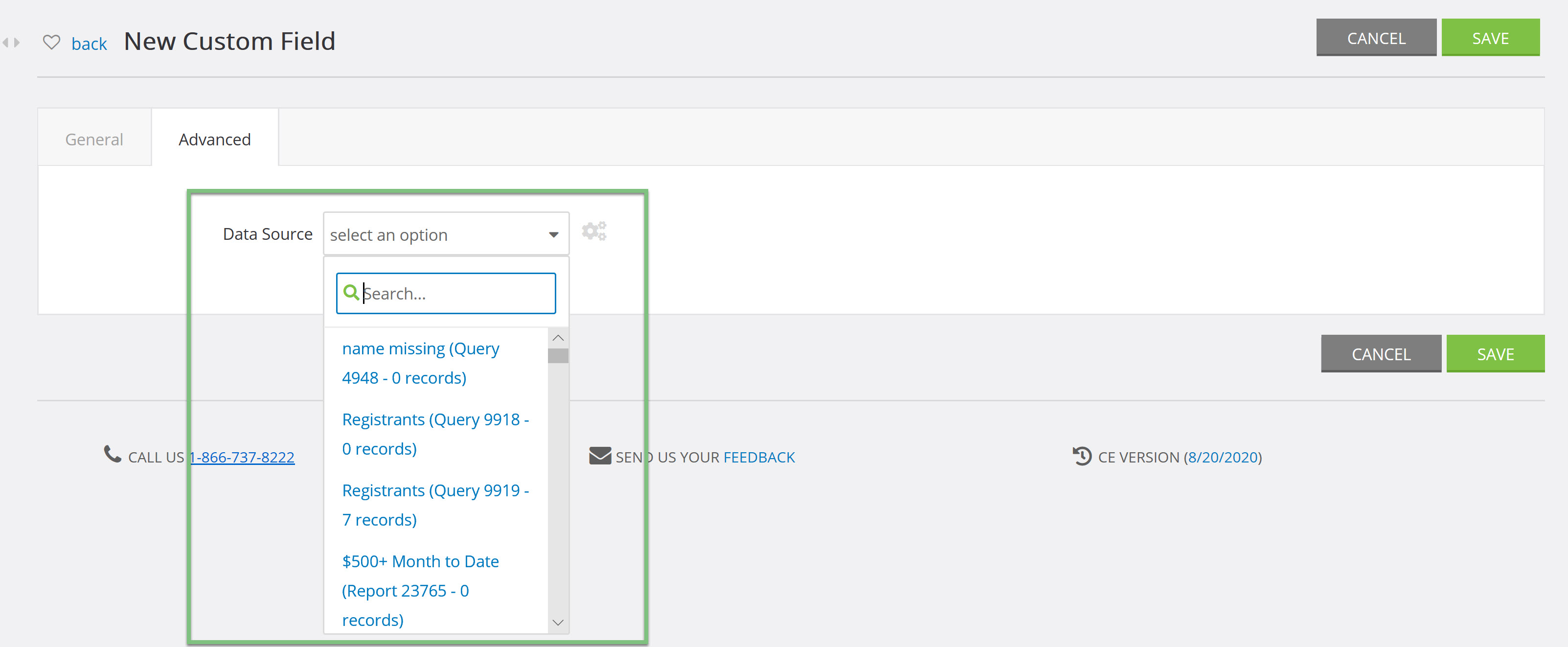 If you want to create a new query, click on the gears and you will be navigated to create a new query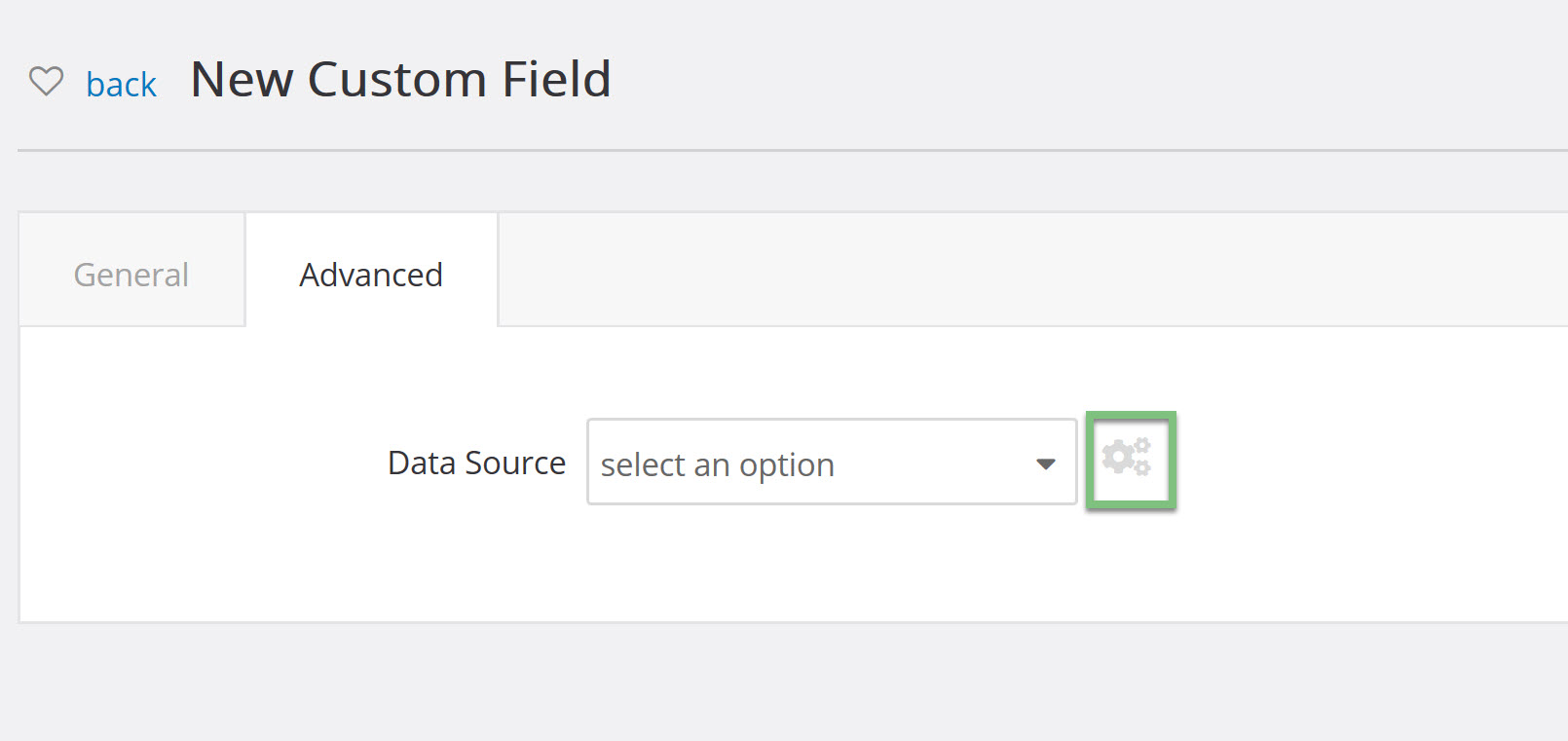 Once a day the contact custom field will be updated to show real time data based on the results of the query.
Other ways to use this computed field: set Chapters automatically based on contact location, calculate a type of giving like in-kind or towards a specific fund or campaign. These computed fields can then be used in queries to create a highly customized report for your users.