Reassigning a Contact

When contacts submit a transaction with similar but different information, such as the same name but a different address or phone number, users will be alerted and should either update the contact record, dismiss the alert and take no action, or reassign the contact in order to maintain good data hygiene. When users decide to reassign the contact, a new contact record will be created based on the information in the transaction record and the transaction will be assigned to that new record.
To reassign a contact, navigate to the transaction screen and filter for contacts with new information.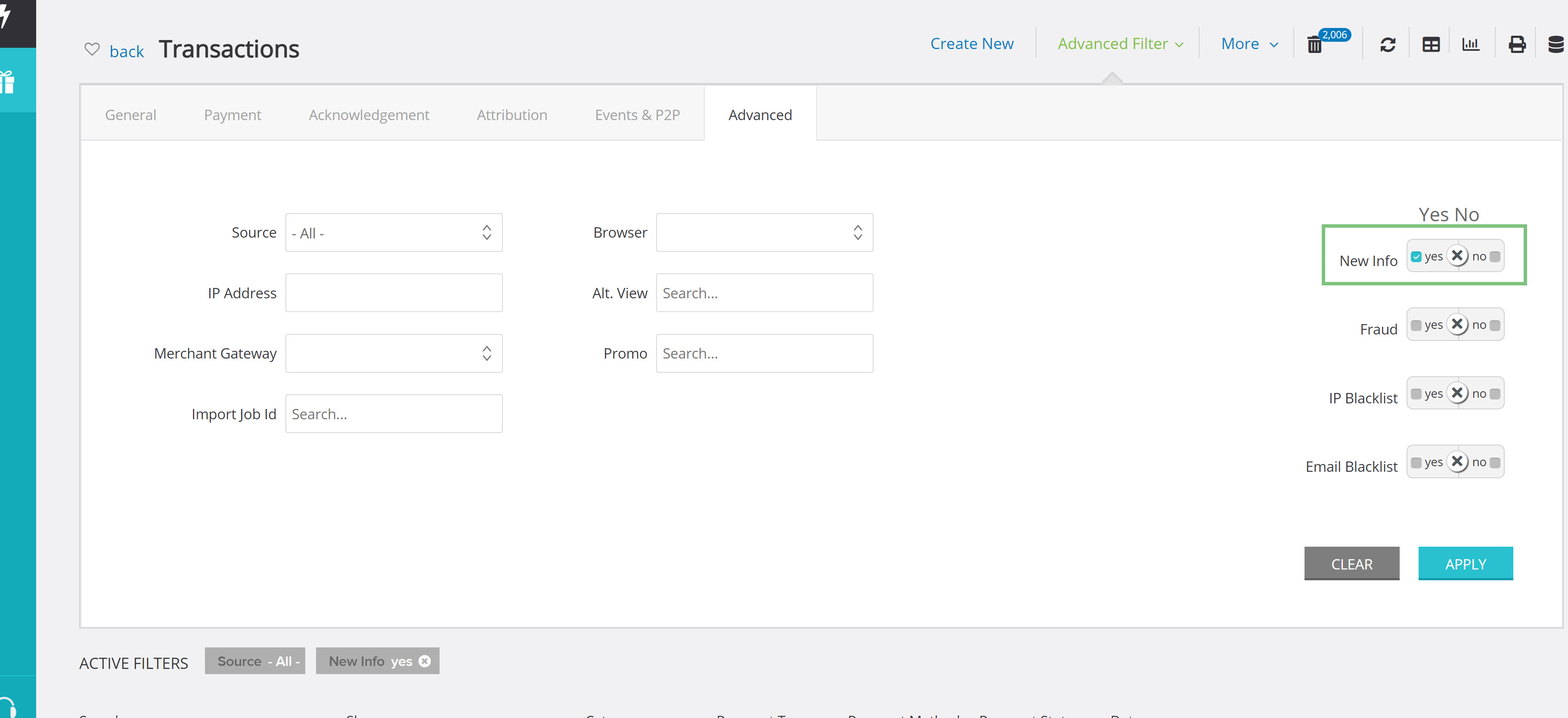 Click on the exclamation point to view the new data.



Click on Reassign Contact to create a new contact record and assign the transaction to the new contact.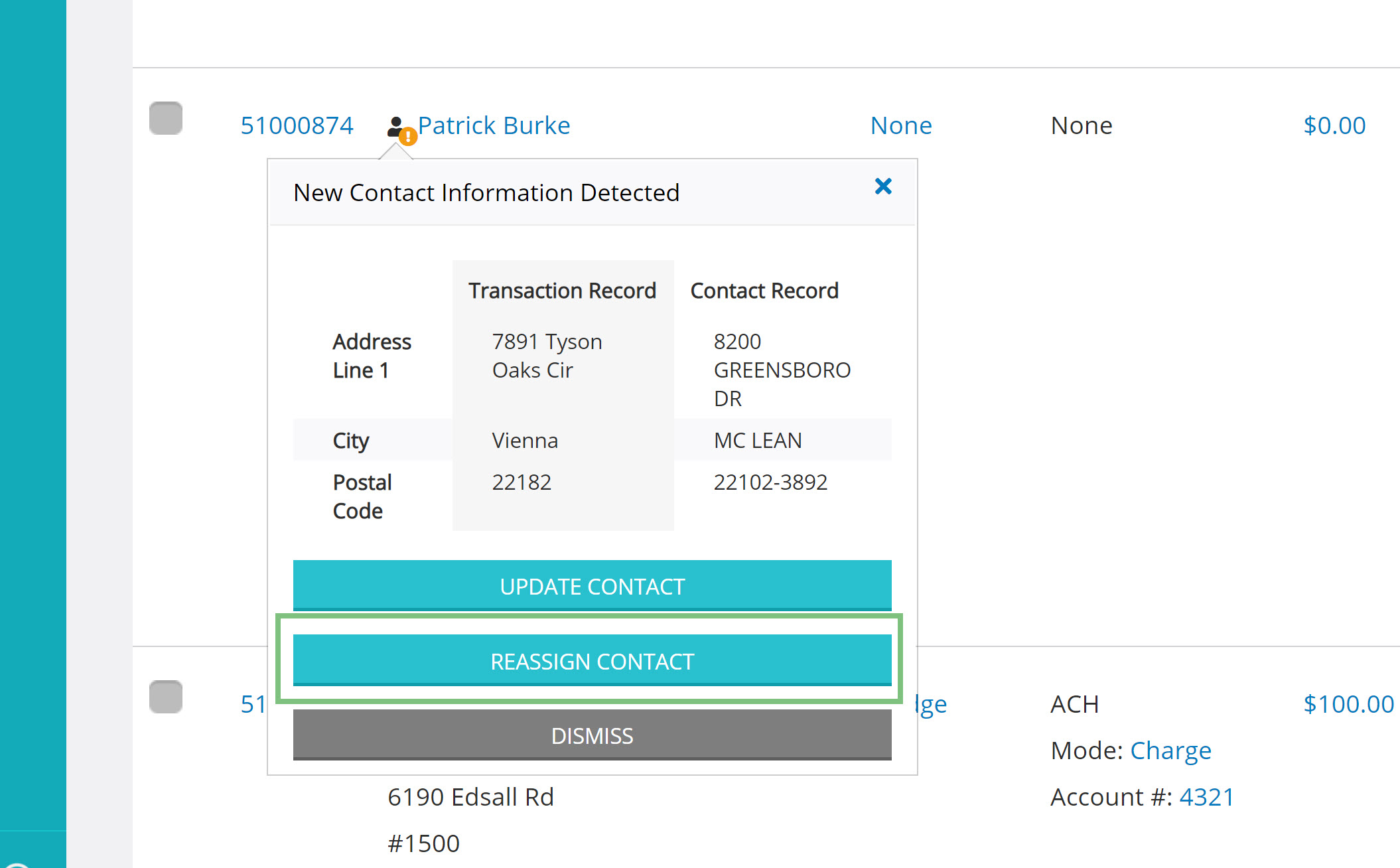 The new contact will then be created and the transaction will no longer be assigned to the original contact.