On-the-Fly Data Maintenance

In CharityEngine, occasionally you may see an exclamation point in a yellow circle on certain items, such as contacts or transactions. The intention is to bring attention to something that may require further review. The exclamation point can be present for a variety of different reasons such as a duplicate contact, missing configuration, or data that is misaligned between a contact and transaction. When you see the exclamation point, take a minute and look to determine why the something is being flagged.
If you see a yellow circle with the exclamation point, click on the exclamation point to examine it.



By clicking on the exclamation point, a pop up will appear to inform you of data that needs the be examined. You can see below, the transaction record and the contact record are showing two different addresses. The could be the result of a contact entering new contact information when the transaction occurred.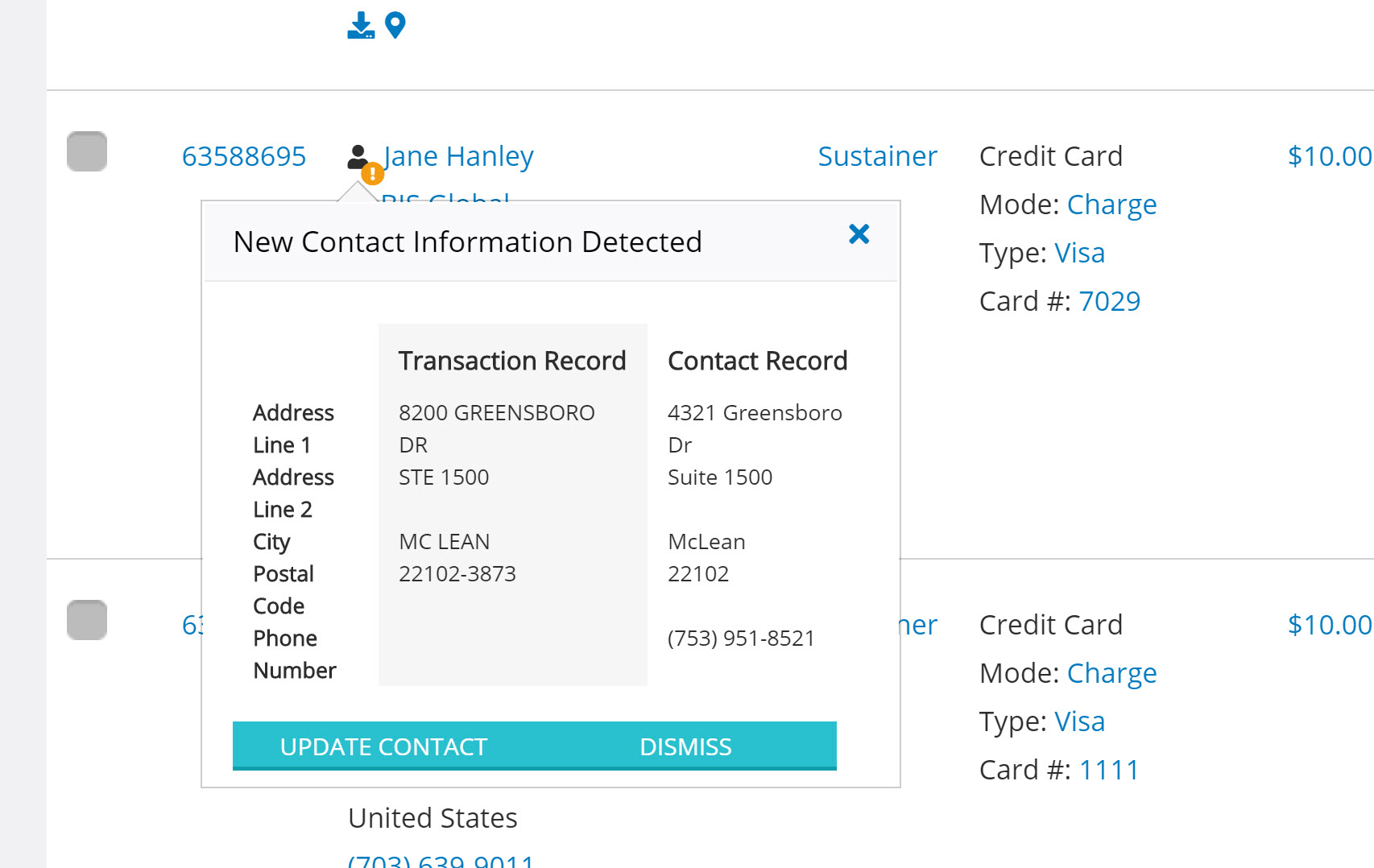 When examining, you have two options, either update the contact with the transaction record information, or dismiss the transaction record information and the contact record will remain the same. If you select update contact, the transaction record data will replace the data in the contact record. If you select dismiss, no data will be changed to either the transaction record or the contact record.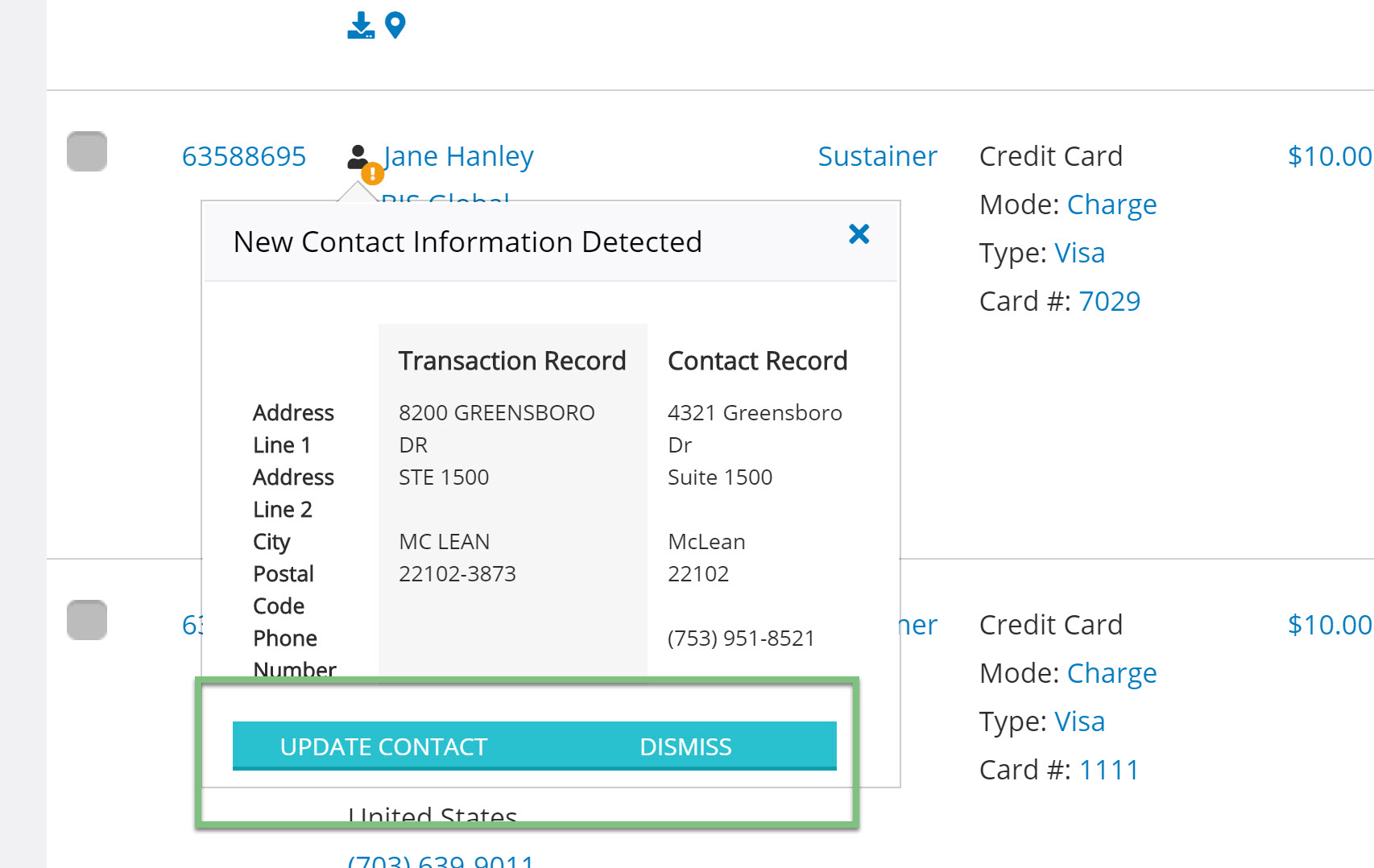 On the contact listing screen, a yellow exclamation point will appear if there is a potential match for a duplicated contact record.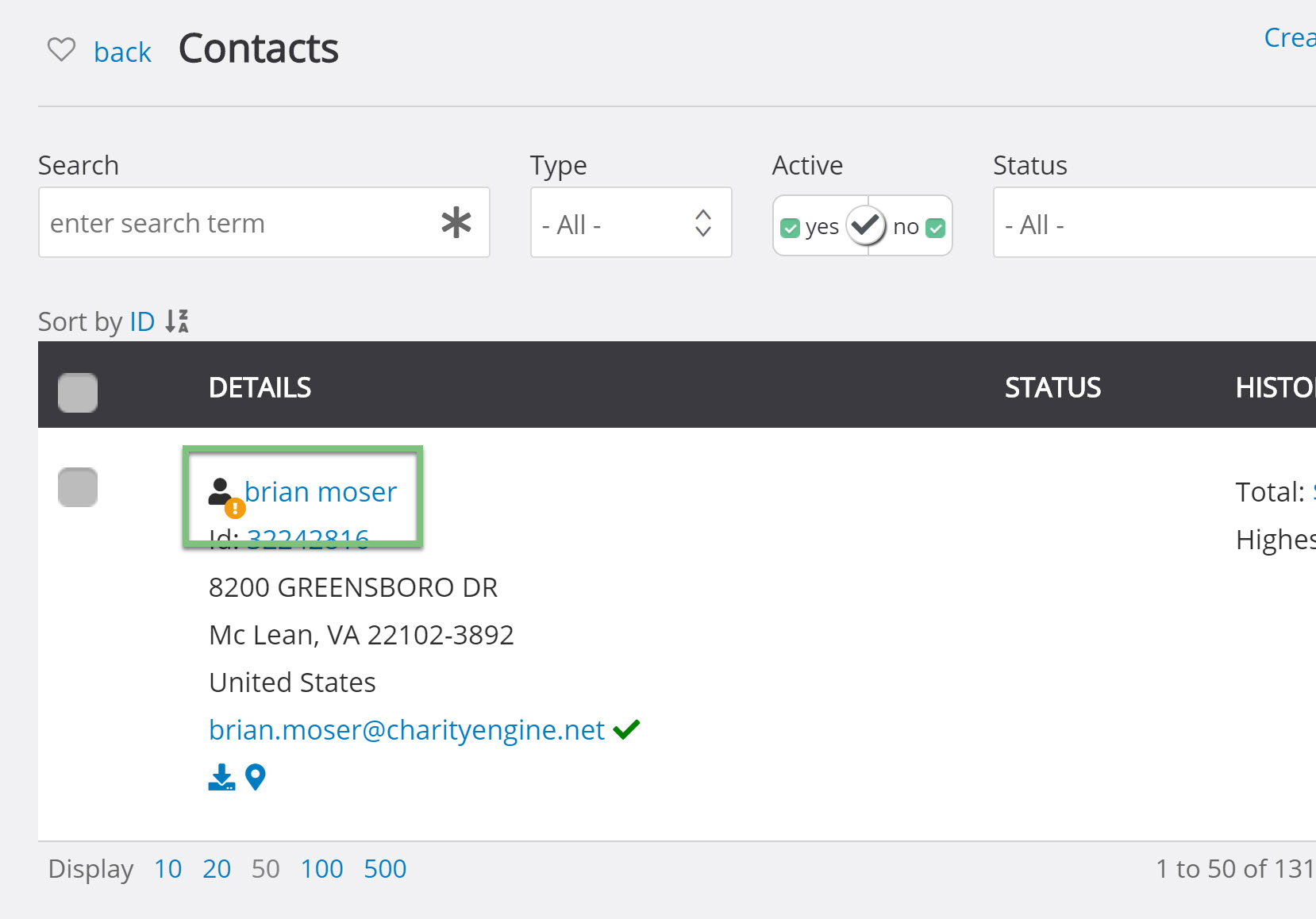 When you click on the exclamation point, a pop up will appear with the potential matches and how closely they match.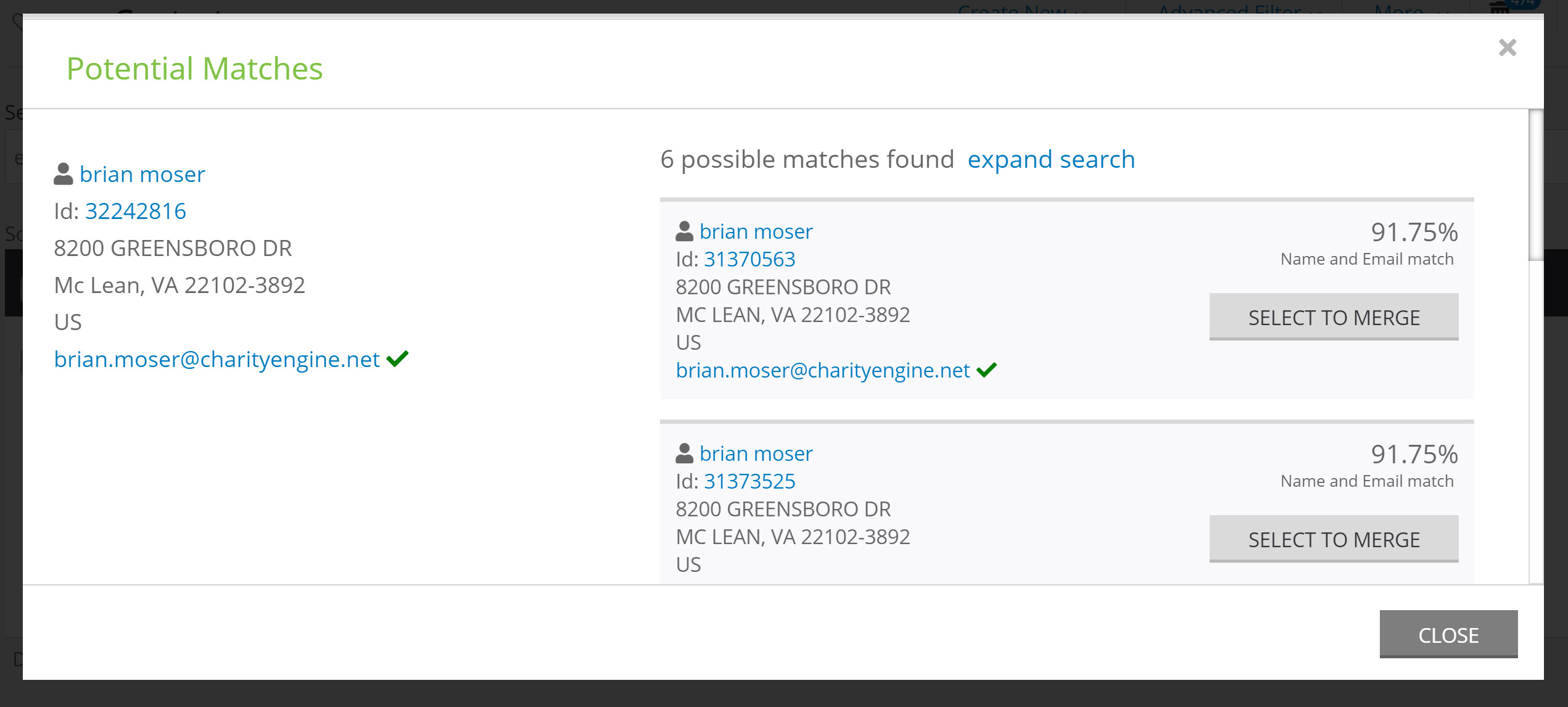 if you want to merge the contacts, click Select to Merge.