Home Dashboard: Customizing Favorites List

Introduction

On the home dashboard, users can change the name of links in their favorites. This is especially useful when you have multiple links of the same type, for example, if you have multiple queries, all the links will say query with no distinction between them.


Instructions
In the middle of the home screen is the list of favorites for your specific CharityEngine user. To edit the label, click on the edit button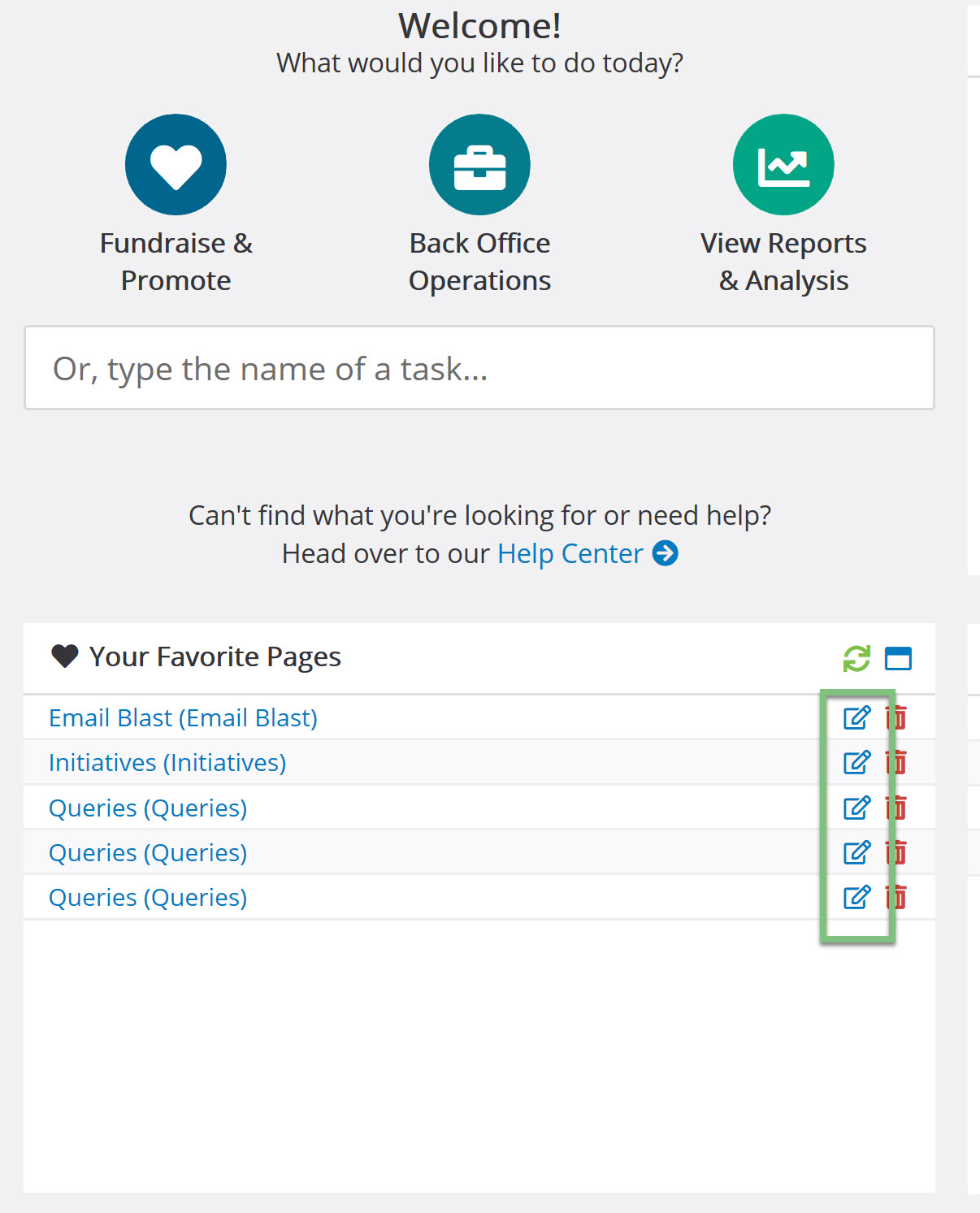 Now you will be able to change the name of the link to better distinguish what the link is to





Your update will show on the home page dashboard, as well as in the Quick Link Favorites, which is available throughout the system.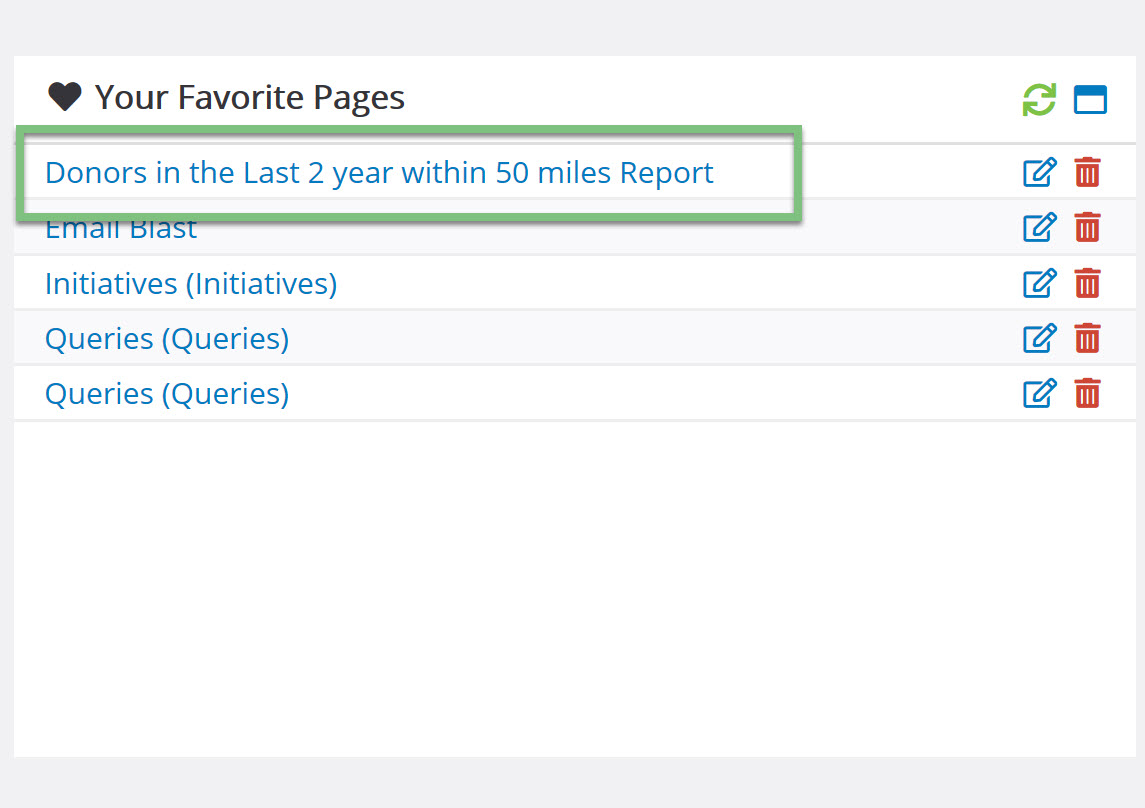 Note: Curious how to add items to your favorite list? – see this article on Quick Links for more information