Table of Contents

Overview
When you need to do deeper research on your CharityEngine Data you can export data pulled from a query. This will allow you to view and share your reports as well as preform a deeper data analysis.
How to Export your Query
To create an export data job from Queries, select the query and click on the three buttons under the action column and select export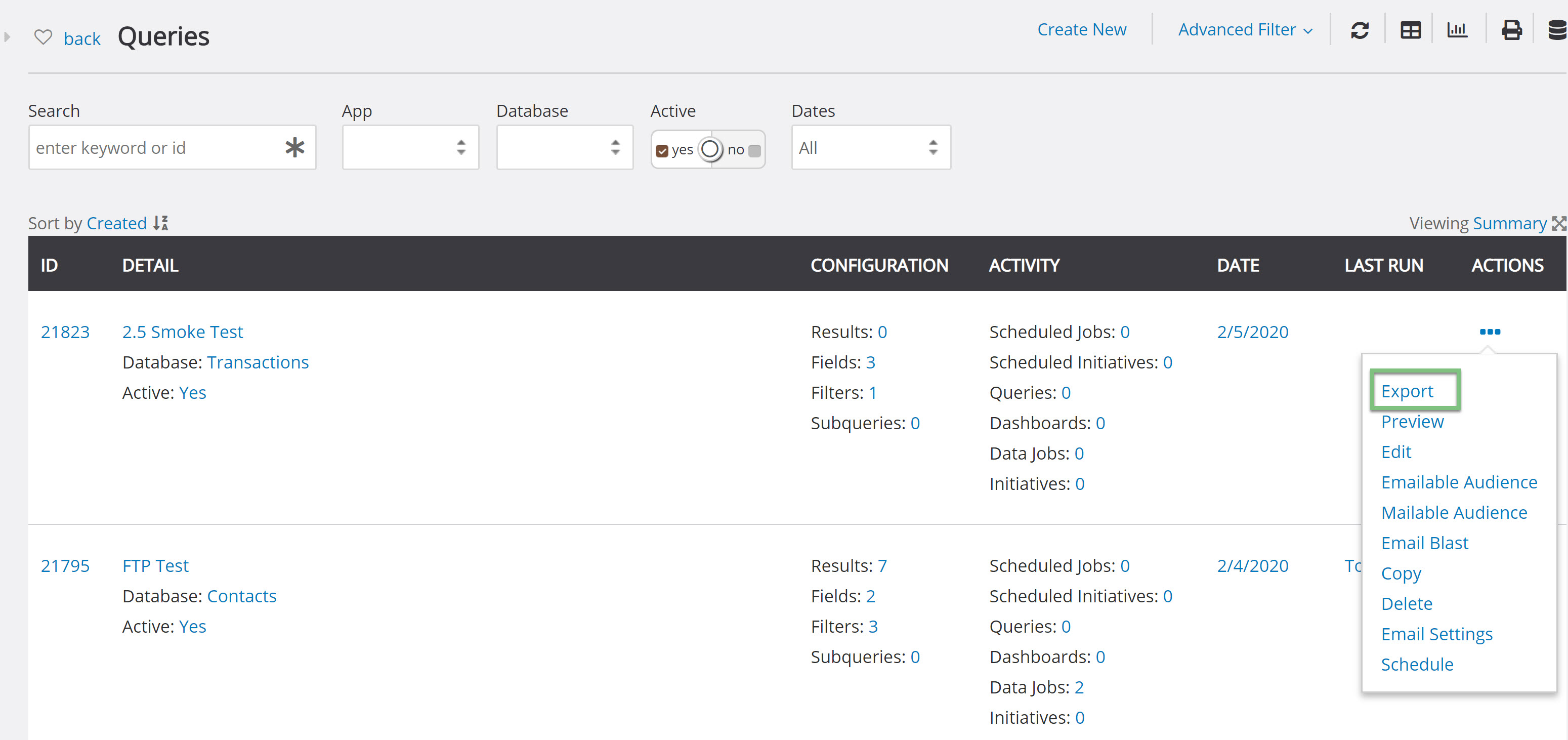 You will be able to customize the name, a short description, the file name format, who is receiving the notification (note that by default the user who created the data job is set to receive notifications, additional recipients can be added by separating their emails with commas), and the email subject.
To mark the notification as important, check the box next to Email subject.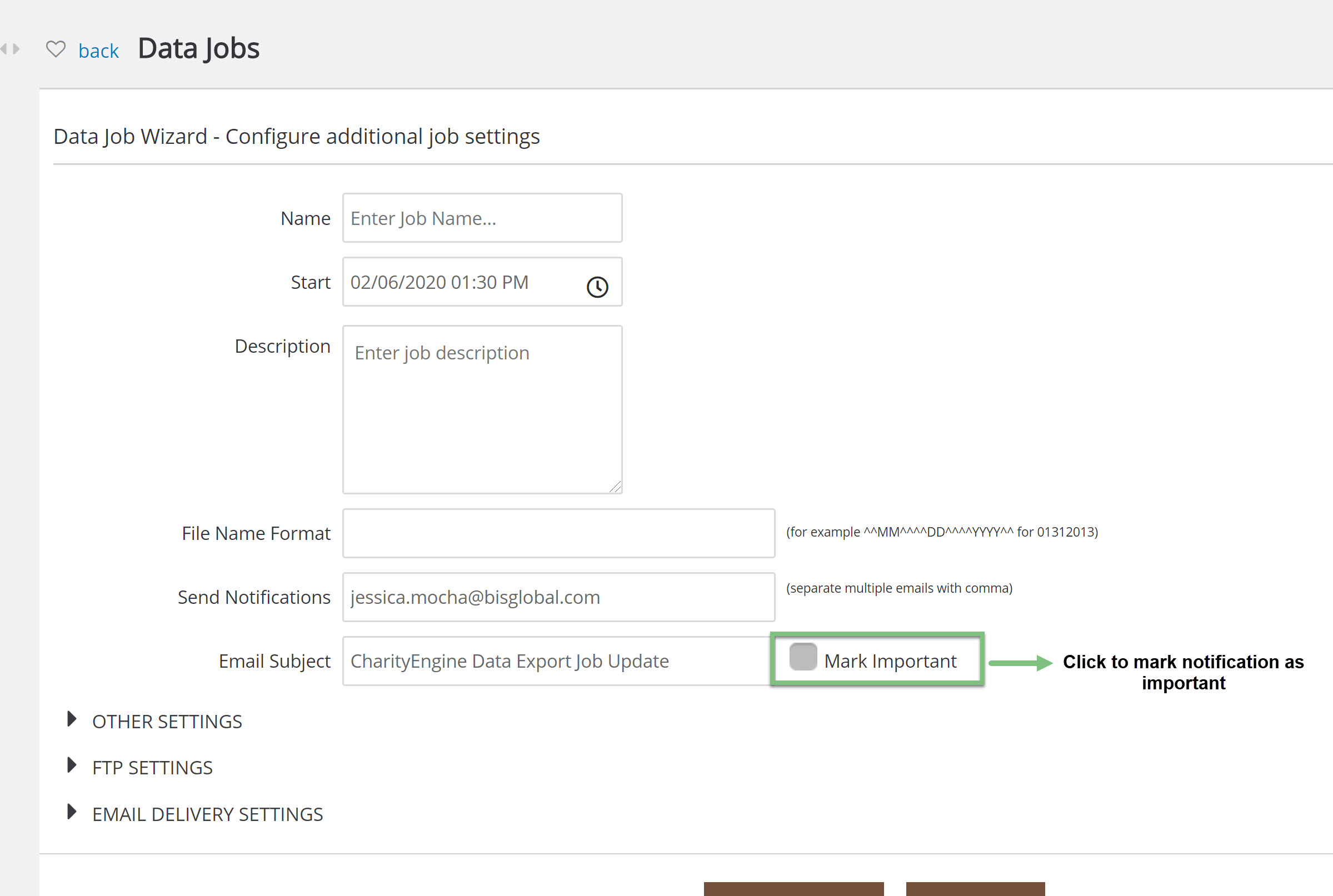 Under the other setting drop down, the Data File Type can be selected.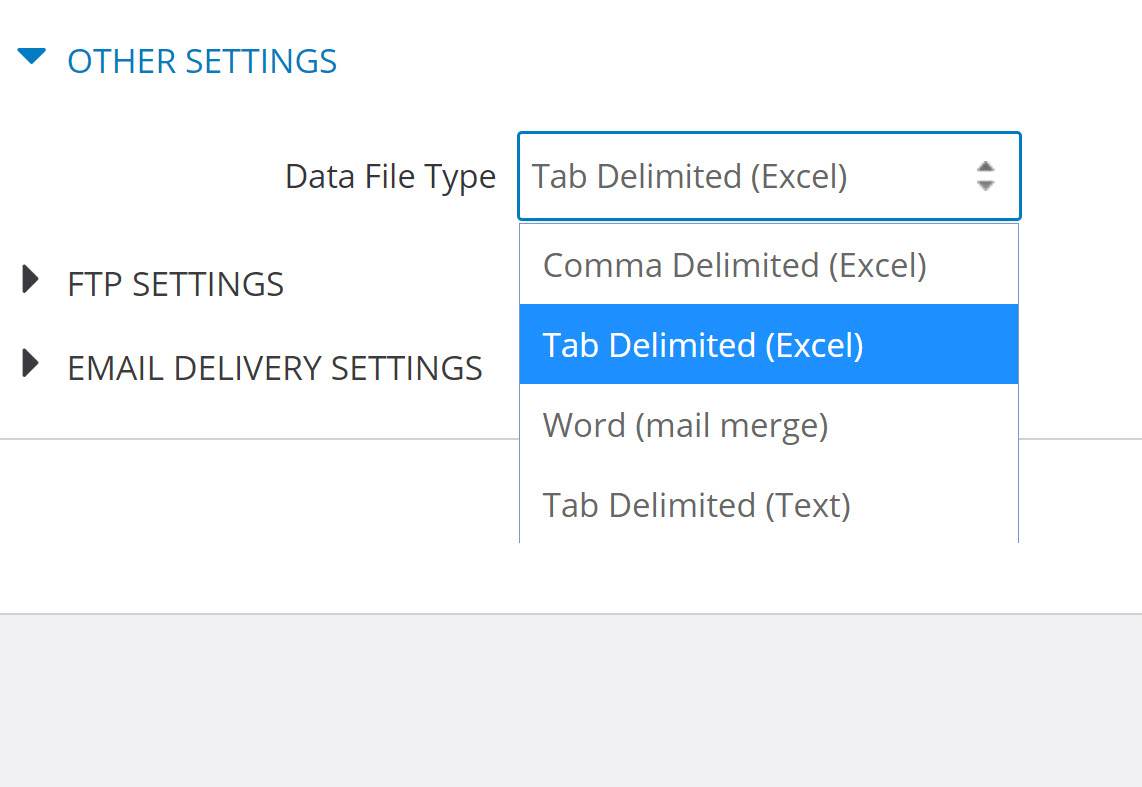 The FTP setting can be set under the next drop-down labeled FTP settings. If you are sending the data job by FTP, the server, username, and password can be set here to ensure the safety of the files.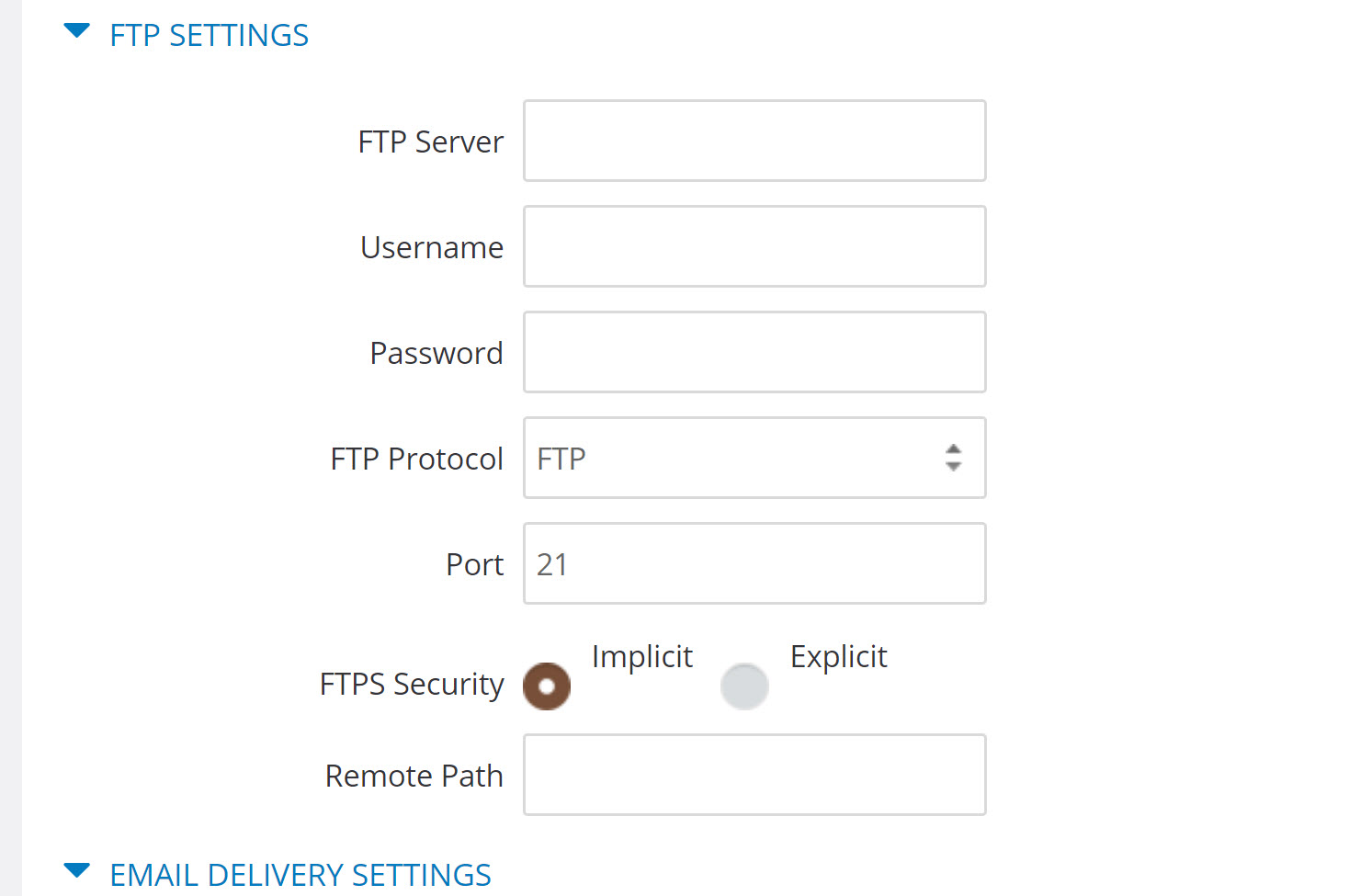 On Email Delivery settings drop down, you can select to send the data job as an attachment through email or sending an email with a link to the data job in CharityEngine. To send as an attachment ensure that the Deliver as Email attachment box is checked.

If the box is not checked, an email will be sent with a link to view the file. The recipient will have to follow the link in order to view the file.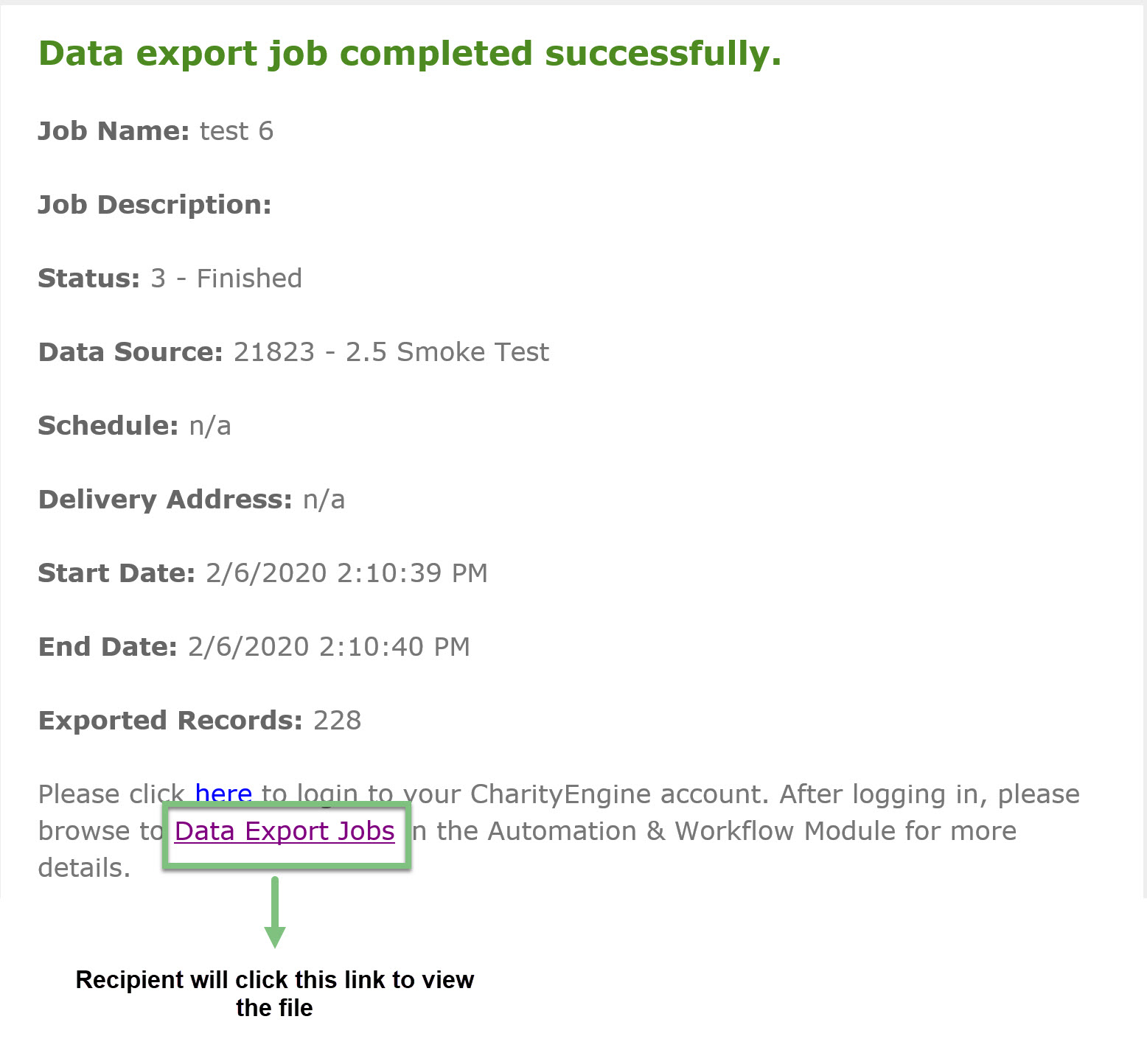 The link will lead the recipient to only the data job that was sent

If you want to encrypt the email and add a password, select Password Protect in the Email file Security drop down

You will now be able to set a password for the recipient to enter prior to allowing them access to the file.
NOTE: Once the password is set, it cannot be changed. If the password needs to be changed, a new data job export will need to be configured.



Additional Resources
After you have exported the data, learn how to schedule the report to be sent on a pre-determined frequency: Exporting Data: How to Schedule and Export Data Job