Query Builder- Adding External Queries

To use another query as a filter in a query, use the subquery or query reference tool. The below query is showing any contacts that have donated $100 or more in the last 2 years, we want to add an additional filter to narrow down our list to people who live within 20 miles of 22102 so we can invite them to an event.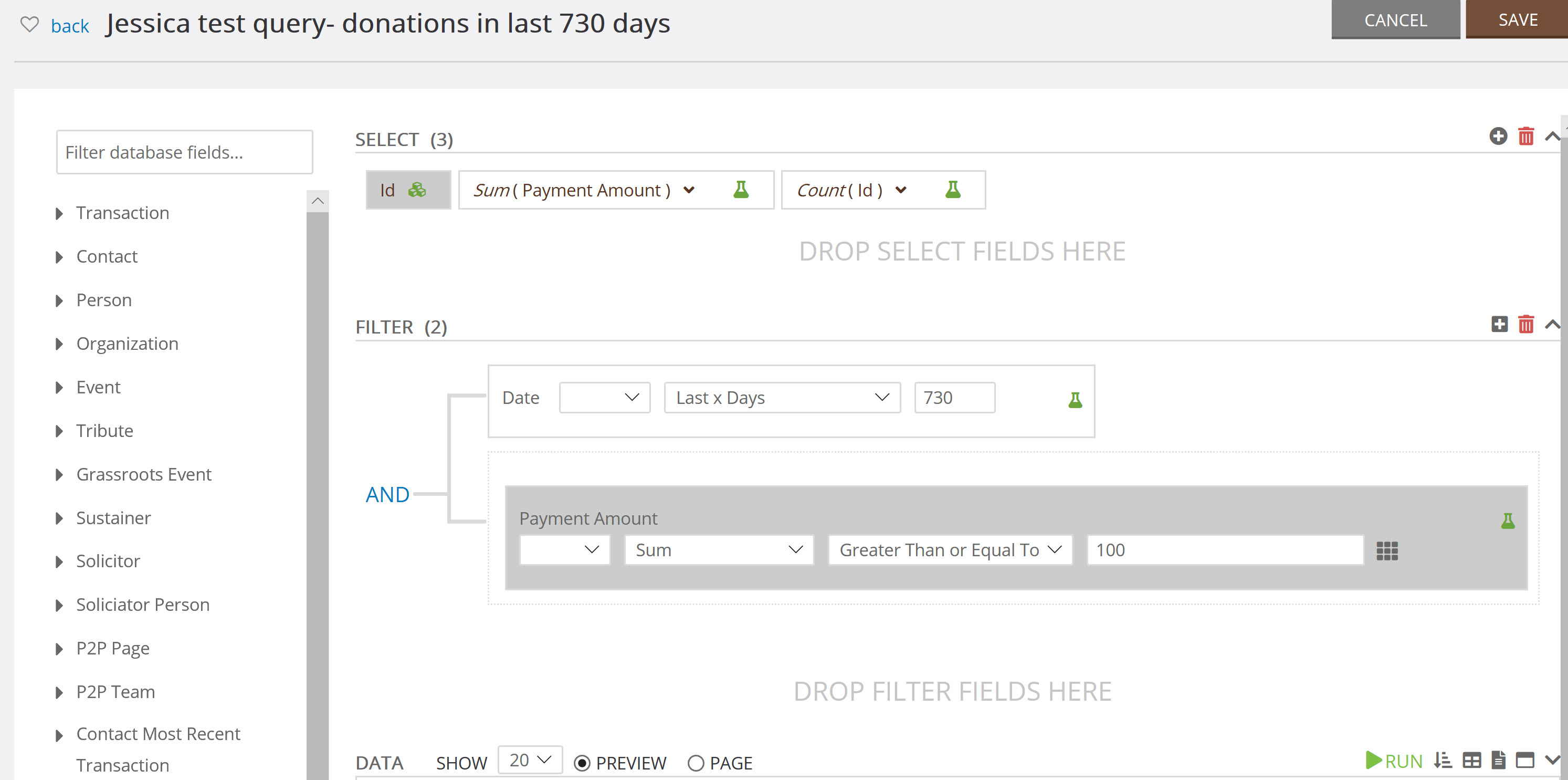 We previously created a query to find the primary addresses within 20 miles of 22102, and included the Primary Address ID in the field select. To use this subquery, add the Primary Address ID into the filter of the query.

Click on the data icon to add external query

This will allow you to search for the query by ID or by name

Once you have found the correct query, click on select to add this to your filter.


Note: if the external query does not have compatible fields an error message will appear at the top of your screen. This will happen if the ID that you are trying to place in the field filter is not in the field select of the external query.