Giving History and More Contact Filters

CharityEngine now allows you to filter for contacts giving history and your custom filters on the contact listing screen. This new feature will give you giving history and custom fields data without needing to create complex queries.
To use these new filters, navigate to the Contact listing screen and click Advanced Filter.



On the Giving History & More Filters select the filter from the dropdown. To filter for the contacts giving history, select Giving.



The filter options will be displayed once selected.



You will have the option to select either fiscal year or calendar year as well as what year to filter for using the dropdowns.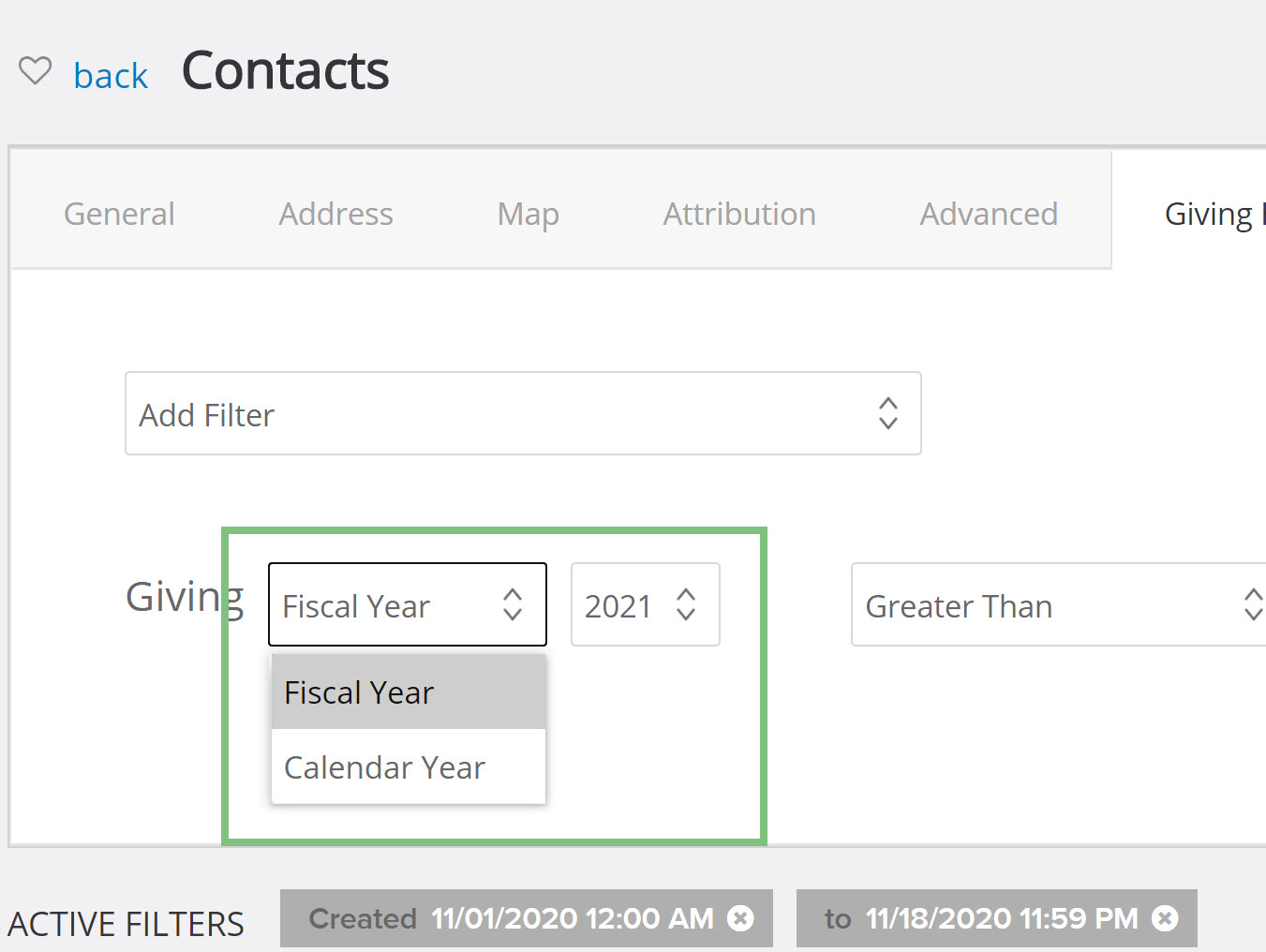 You will also be able to filter for the amount using the drop down and text box.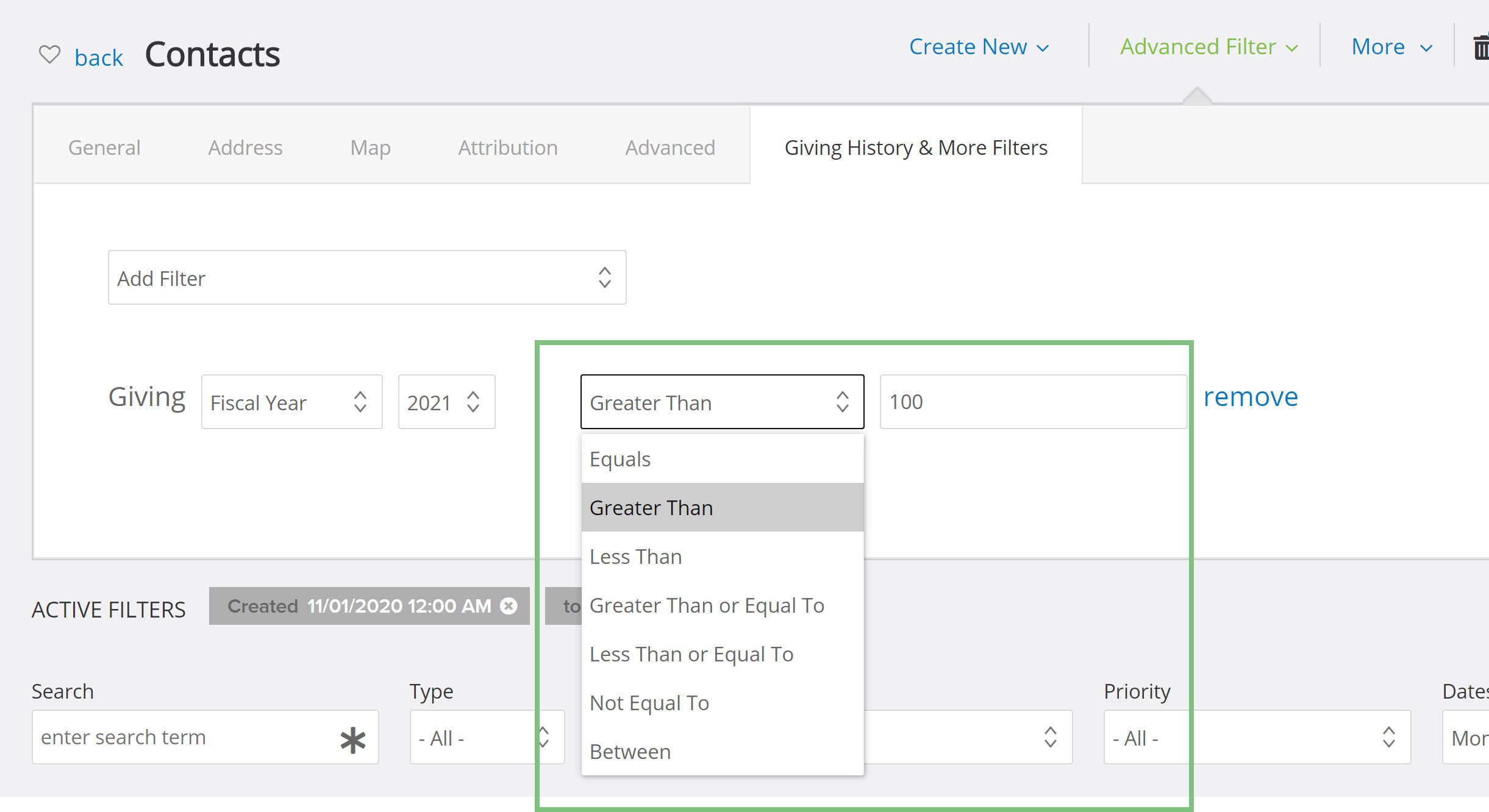 Multiple filters can be used at the same time. Simply select another filter from the Add Filter dropdown and it will appear below the first filter.



If multiple filters are being used, you will need to select either And or Or to determine how the filters will be used. If you select And, only contacts that meet both filters' criteria will be displayed. If you select Or, contacts that meet at least one of the filters' criteria will be displayed.



Fiscal year has also been added to the Dates Quick Filter. Use the Dates dropdown and select Fiscal Year to Date or Last Fiscal Year



Once you apply your filter, the contacts that fit the filters will be displayed. You will be able to see an overview of their giving history, such as their lifetime total giving, when their most recent donation was, their highest donation, and the first donation.

By clicking on View Detailed History you will be able to view a more detailed giving history. You will have the option to select either Fiscal Year or Calendar Year.