How to create Household members from the Household Contact Record

When creating a new household member contact record, you can easily attach the contact to a household. By navigating to the household record and creating a new member, the contact will automatically be attached to the household and no further configuration will need to be made to connect the affiliation to the organization.
To create a new household member from a household contact record, navigate to the household record.

Click on ADD and a drop-down will appear. Click on to create Member a new contact.

You will be navigated to create the contact.

You can select the place within the household the member holds such as Head, Spouse, or Other.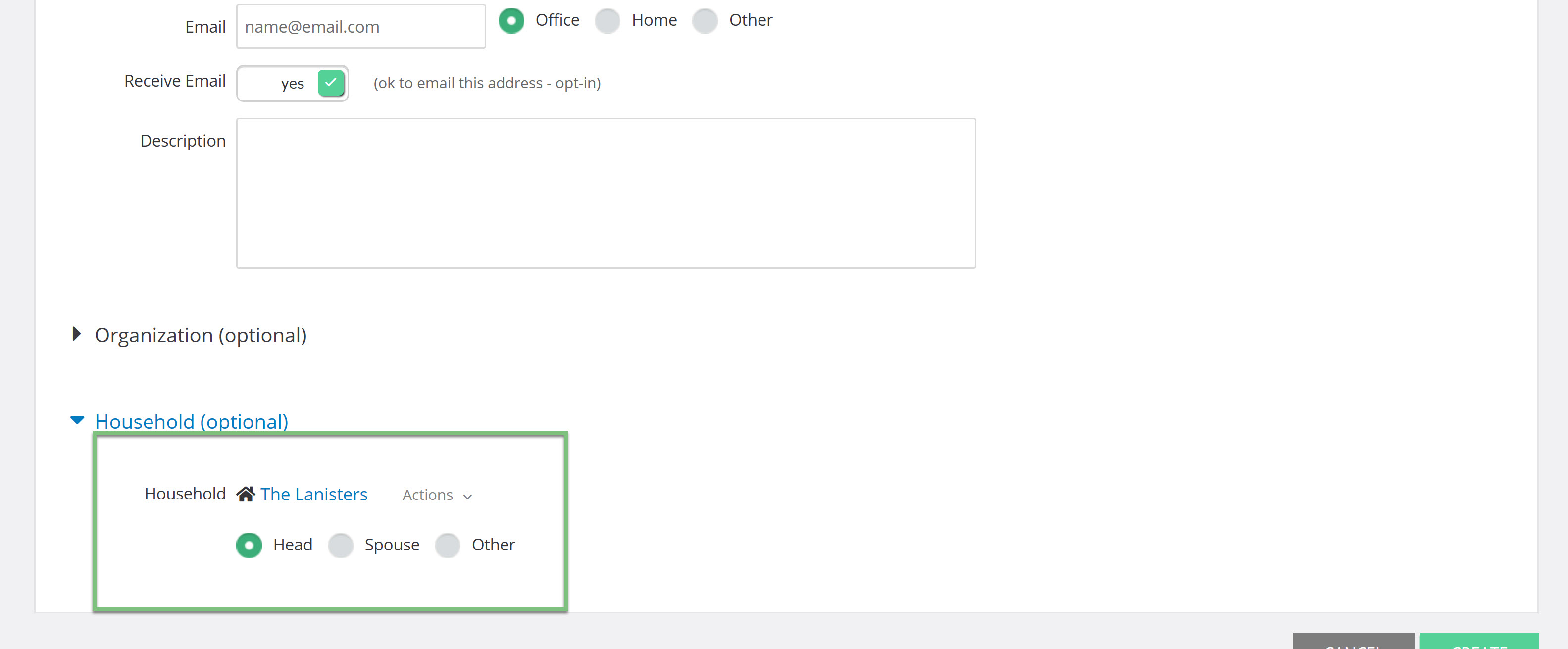 Once the new household member is created, you will be able to see the new member and the household they are attached to.

You will also be able to see the household member on the Household contact record.