New Filters for building Contacts Reports

CharityEngine has added several new filters on the Contacts Listing Screen to assist in building reports and searching for contacts. These filters will allow reports to be built quickly and easily in the contact screen without using the query builder tool.
To use these filters, navigate to the contact listing screen under Contacts > Organization & People > Search and Manage.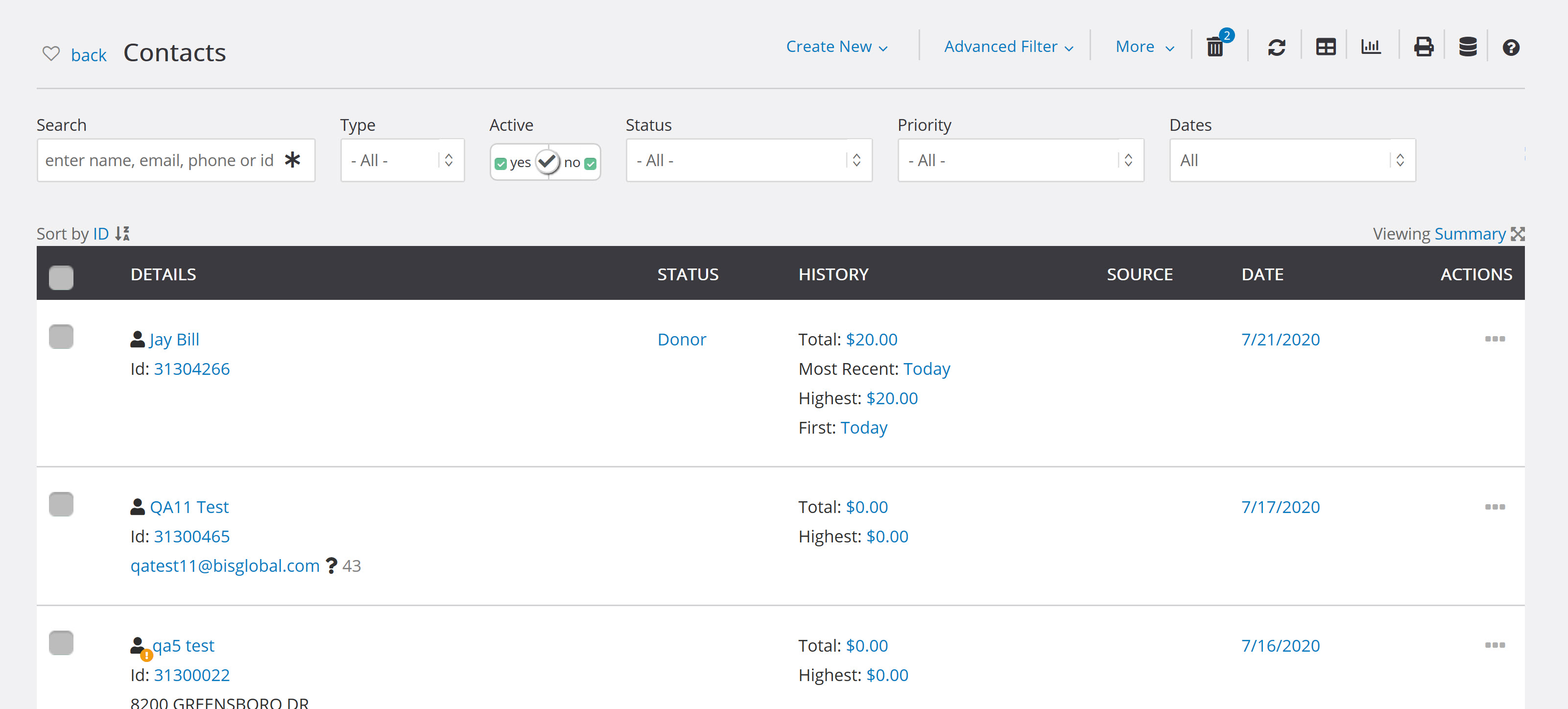 Quick Filter Bar
On the quick filters bar, we have now added the Active filter. This will allow you to filter for any active or non-active contacts. Filtering for non-active contacts can be helpful to either remove the contacts from the database or send emails to encourage the contacts to become active again

Advanced Filters

Under the Advanced filters, CharityEngine has added a few new filters: Latest Activity, Solicitor, Pending Activity and Custom Field Filters
The first three new filters can be found under the Advanced Tab.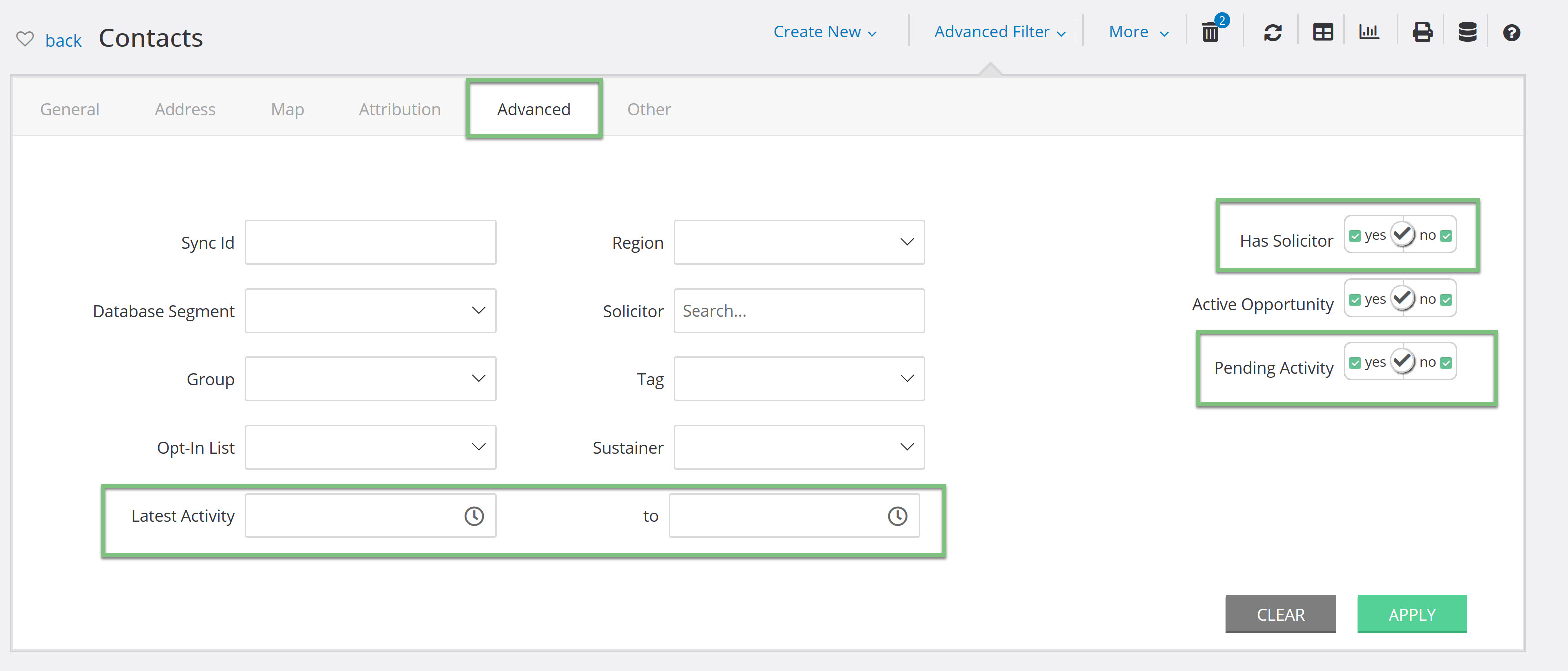 By filtering by latest activity, you can select contacts who you have been active with during a specific time frame. You will need to enter a start and end date and time for this filter. Now all contacts who your users were last interacting with during that time frame will be listed.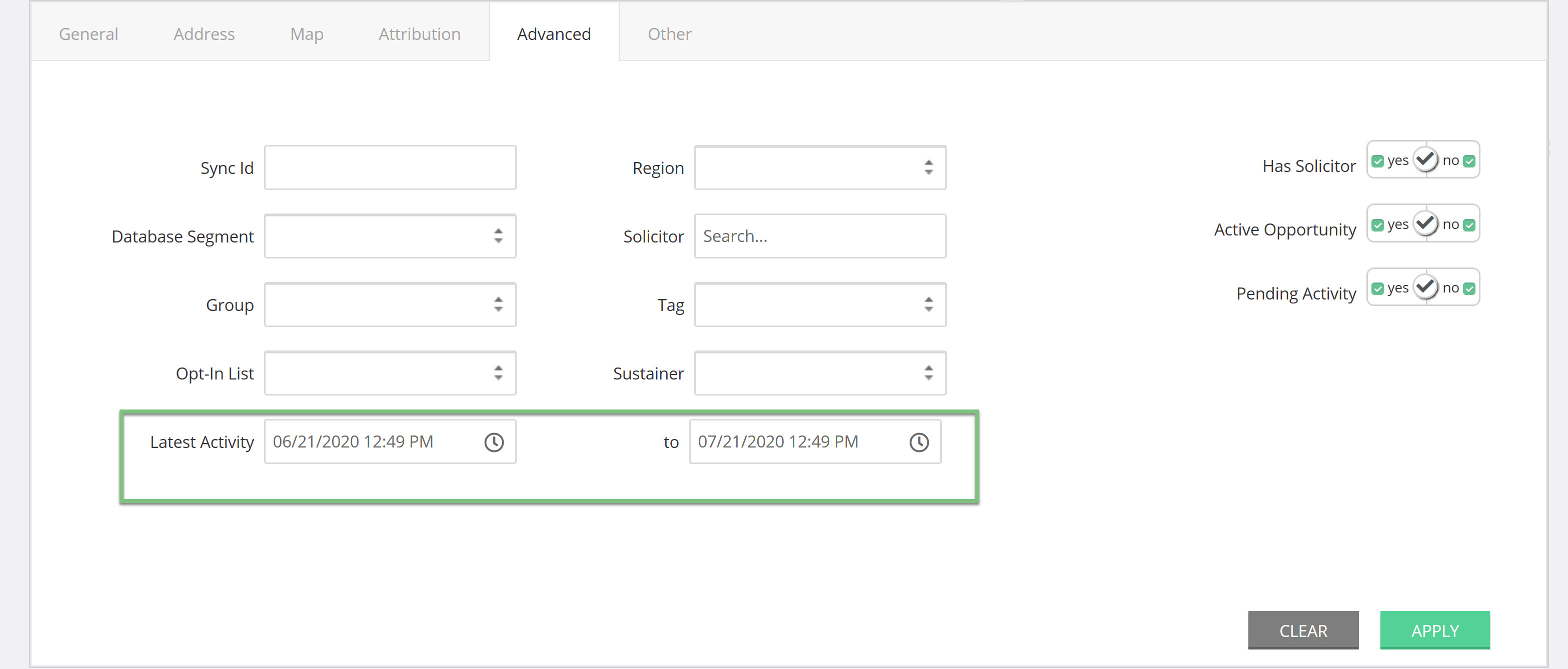 The Has Solicitor toggle can be found on the side of the screen and can be used by checking yes or no. Finding contacts that do not have a solicitor can be a useful strategy to assign contacts to major gift portfolios, as you will be able to identify those donors who do not yet have aa solicitor and assign them to a solicitor.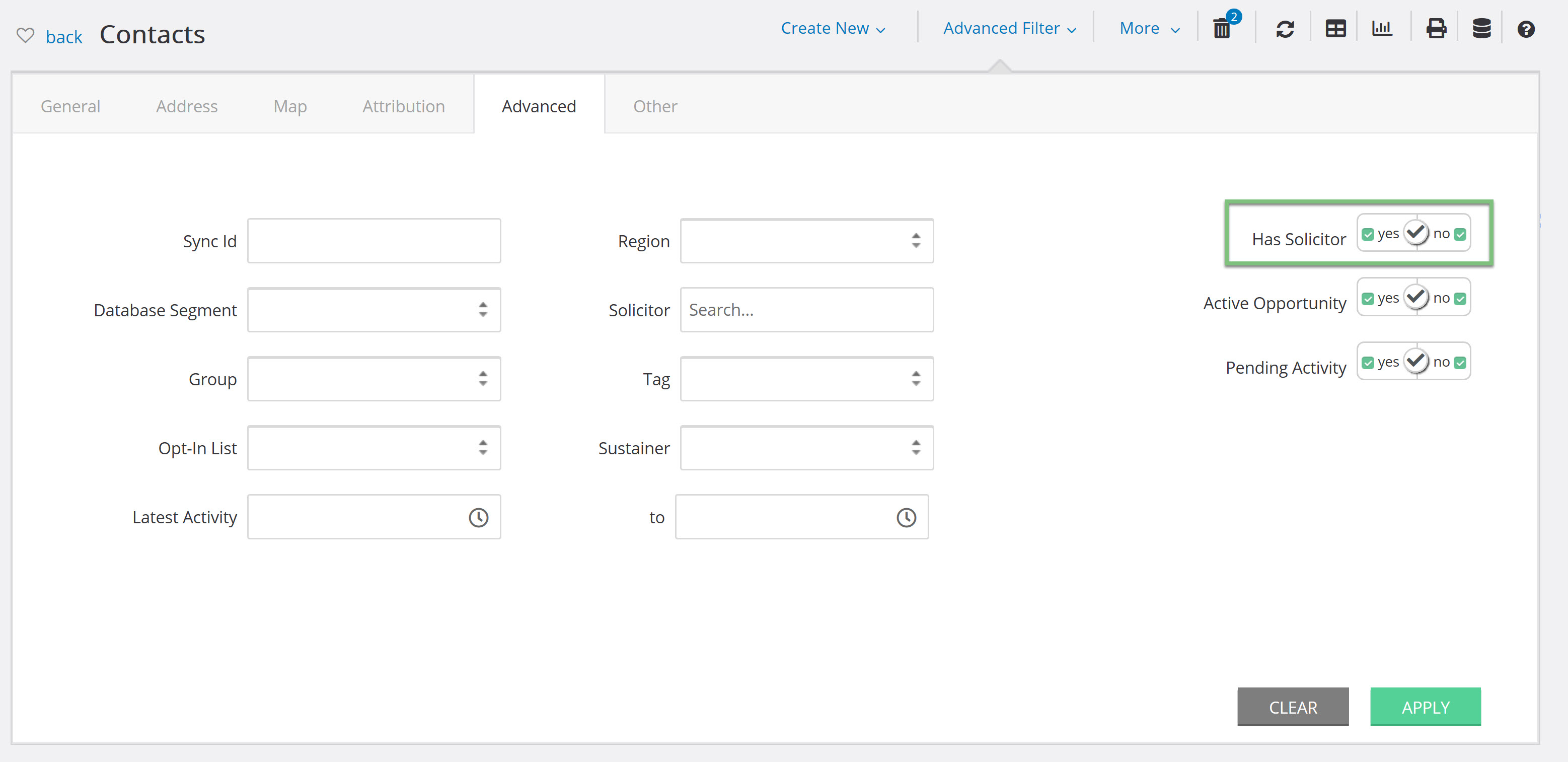 To learn how to assign solicitor in bulk, read
this article
The Pending Activity toggle can also be found on the side of the screen and can be used by checking yes or no. Finding contacts with pending activity can be useful to follow up with donors and encourage donations.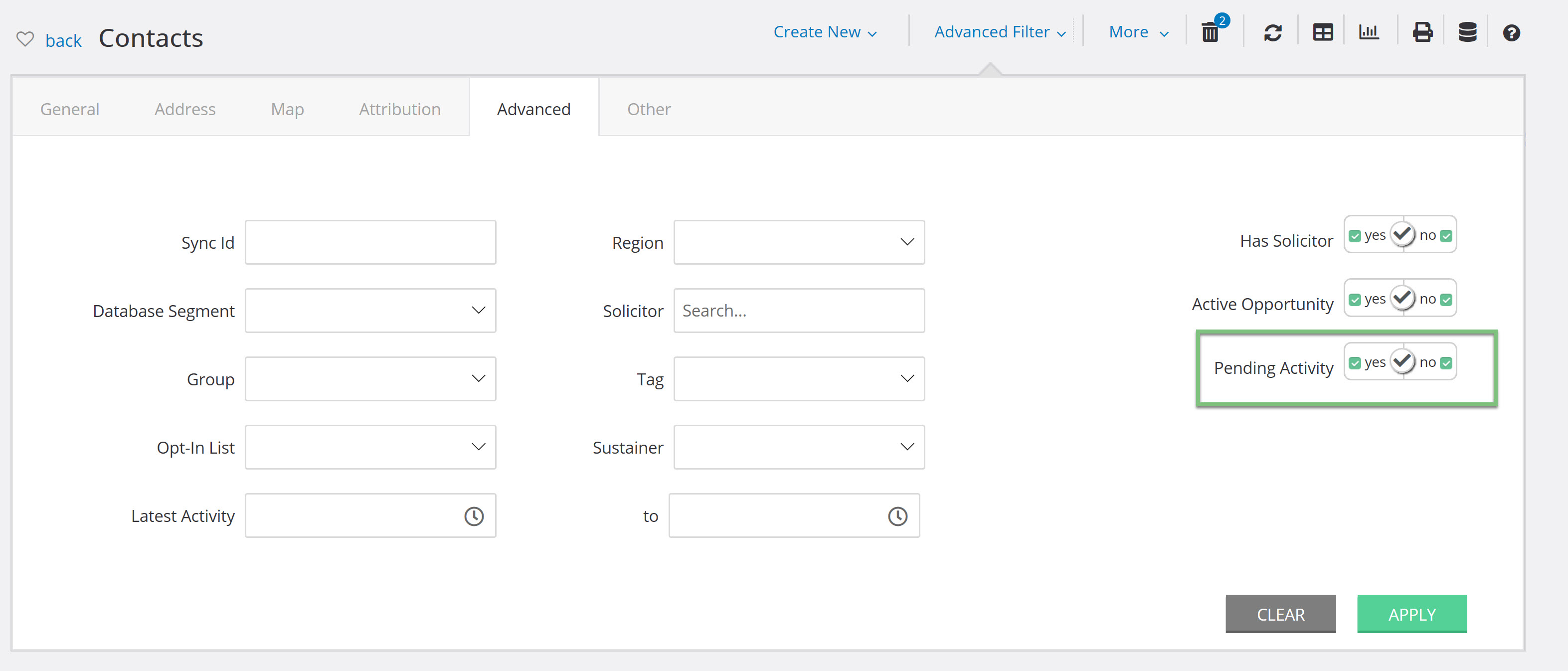 Custom Field Filters

Under the Other tab, you can filter by custom fields that you have created.

Use the drop-down to select the custom field and click Add filter.

The filter will now be displayed and you will be able to add further filters on top by using the drop-down and text box.

You also have the ability to add different filters if needed.