Web Forms: How to Change the URL Suffix

Introduction
When creating a web form, CharityEngine will automatically create a URL for your form. This URL is very generic and not customized to your organization or mission. CharityEngine has added a feature to our forms tool to allow you to update the URL to add another layer of customization to out of the box forms. By creating a friendly URL, it will be easier to remember for you and donors.
Prerequisites




There are no prerequisites for to customize the URL suffix on your form, however if you are looking to change the URL to a vanity URL that contains your organization's domain, please contact your account manager to discuss adding this feature to your contract.
Instructions
To customize your URL, navigate to
Online
application and under the
Web Forms
section click on
Search & Manage
and locate the form you want to update. On the General tab, you will see that there is a link to your form already displaying.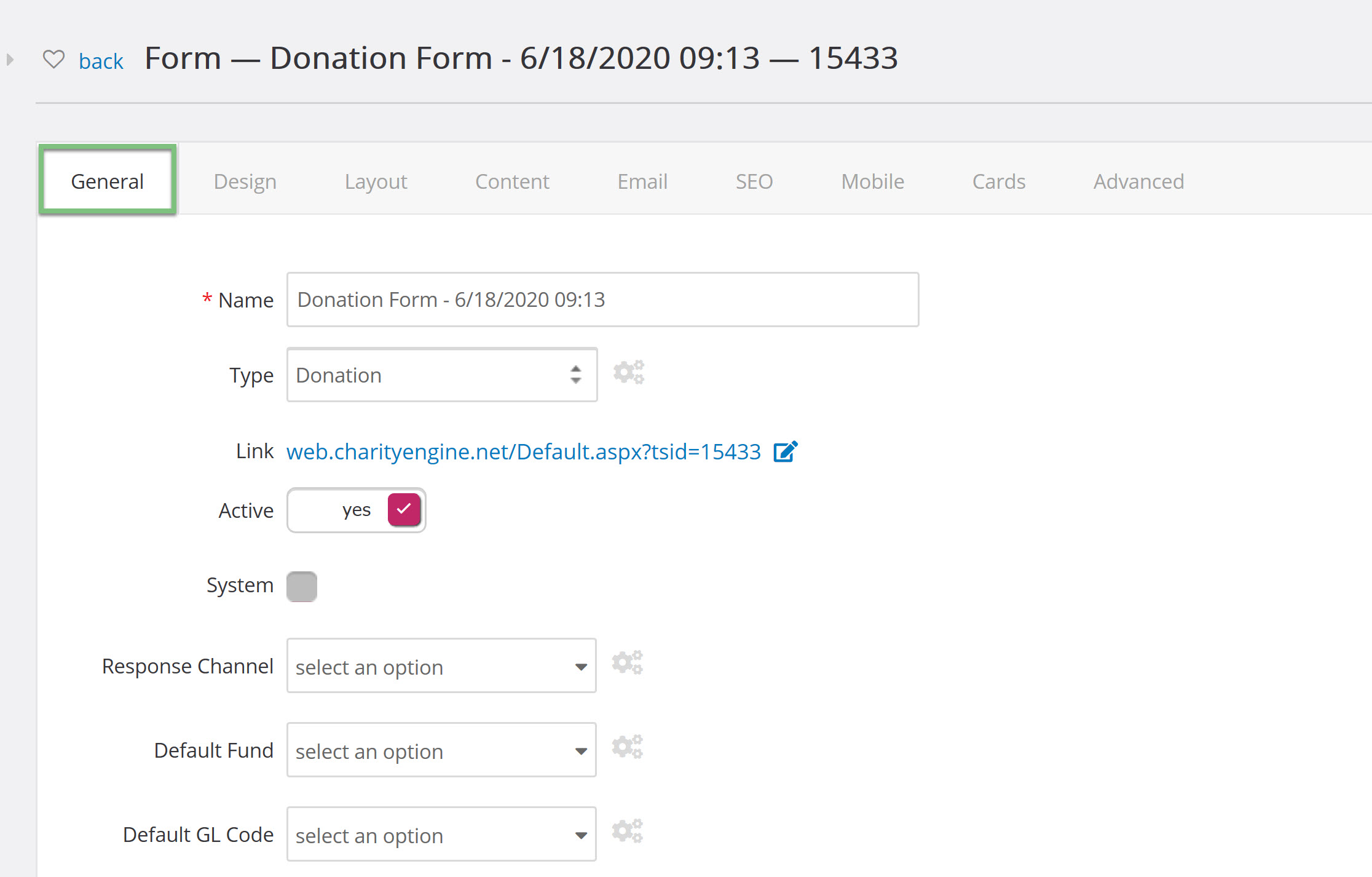 Next to the Link, you will see an edit button. Click on the button and a text box will appear where you will be able to enter the new suffix for the form. Make sure your suffix is unique and has not been used before on other forms.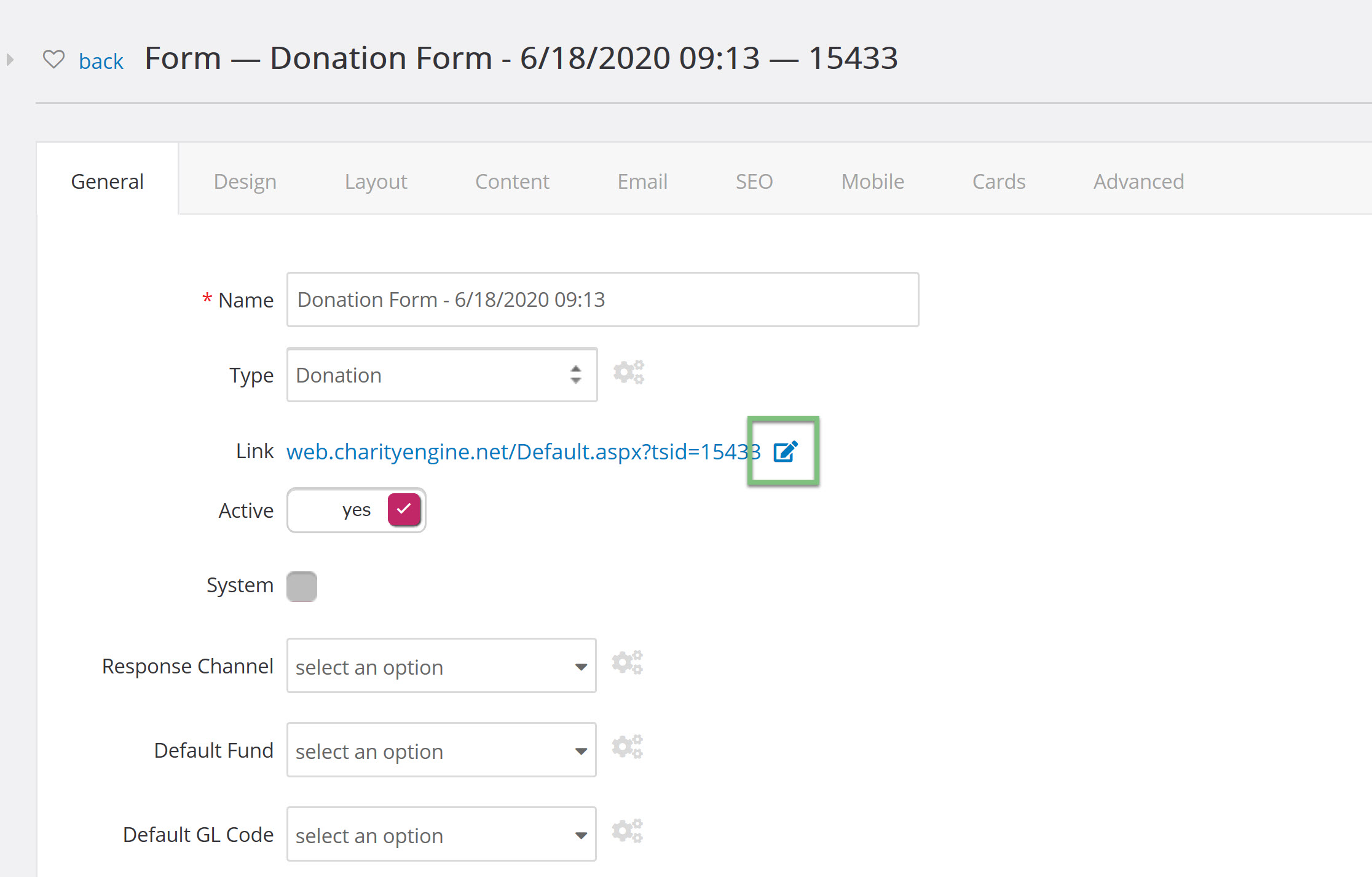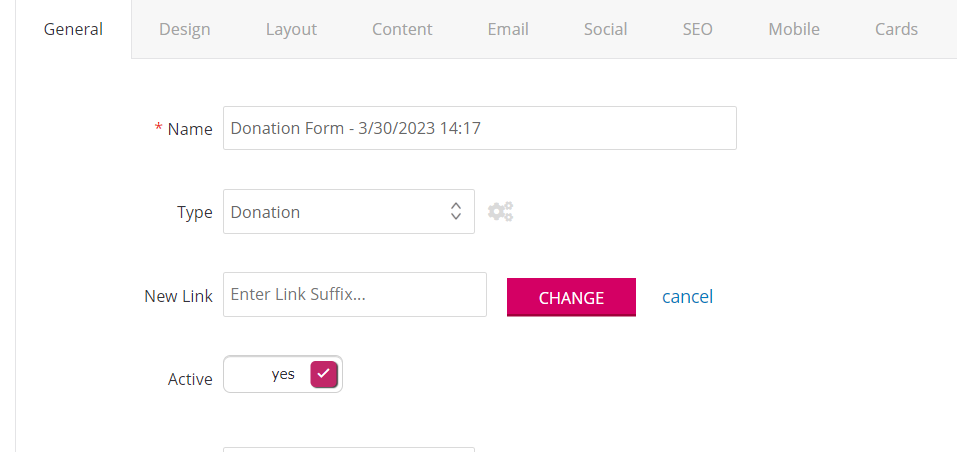 After you click Change, you will now see the updated URL.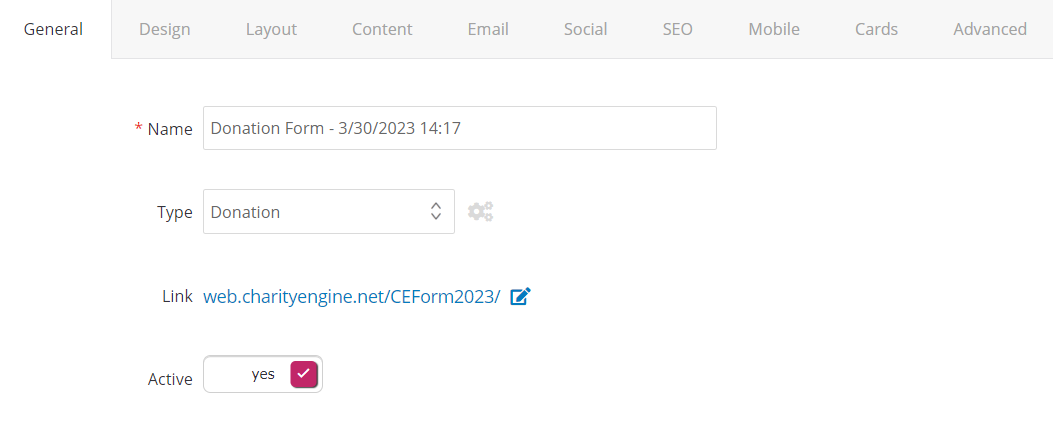 =