Managing Web Form Fields- Adding Validations

Introduction
The validation subtab will allow you to create validations for the responses donors use when filling out the form.
Instructions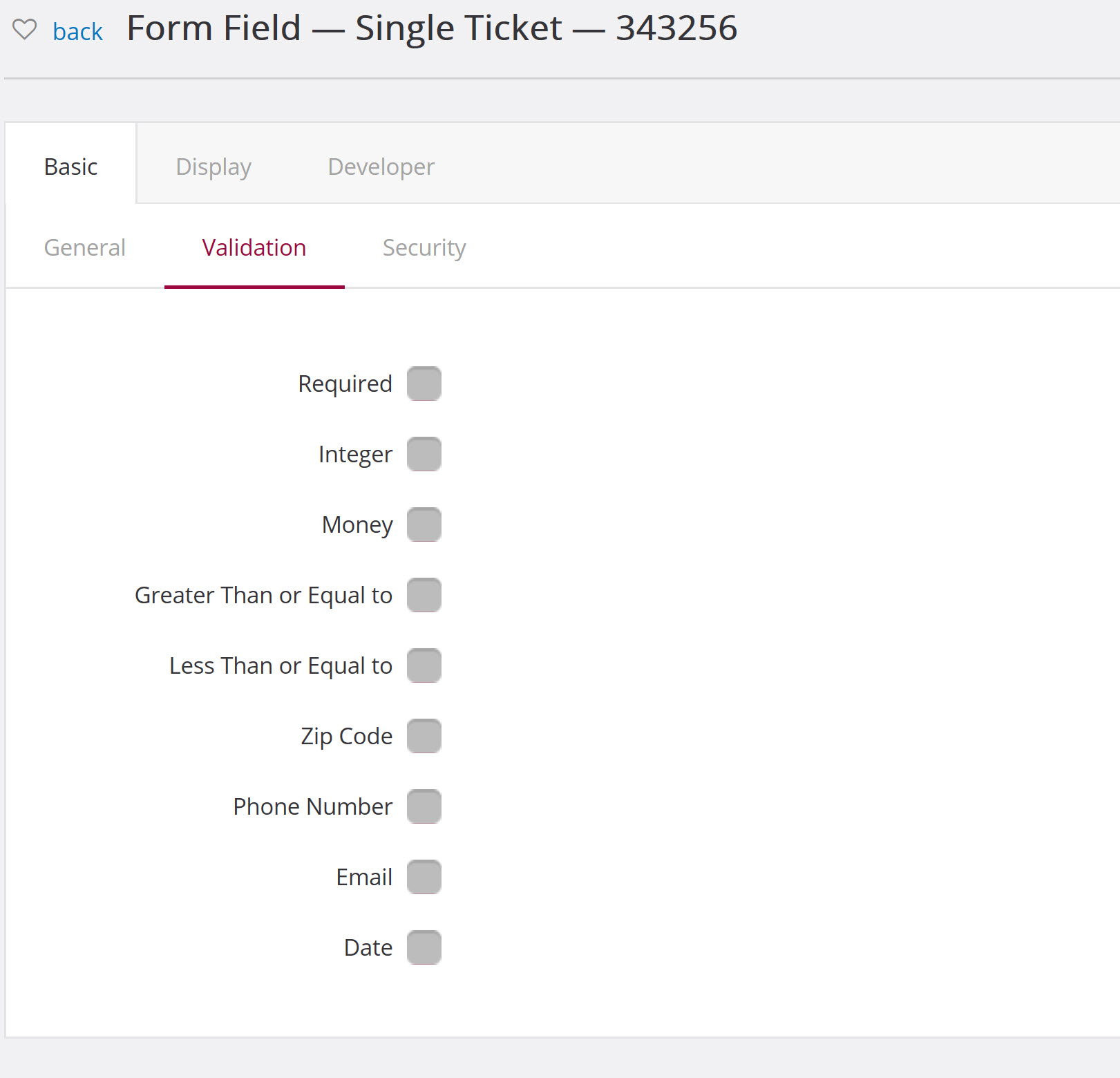 For example, the Greater than or equal to and Less Than or Equal to are great validations for fields regarding tickets. You would be able to control how many tickets can be purchased in a single transaction. If there are limited tickets, you could use the Less than or Equal to validation and limit it to 1 ticket per transaction.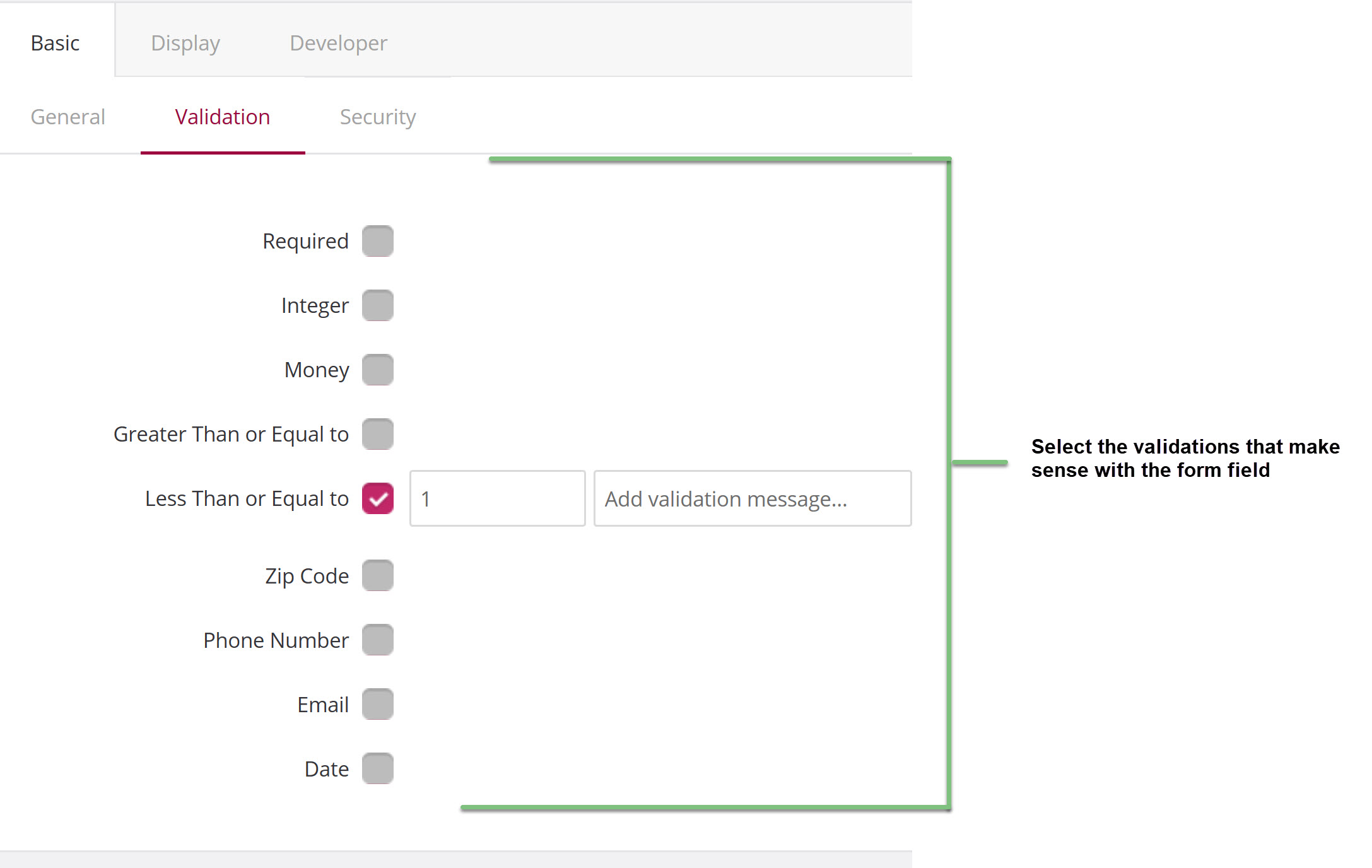 Messages can also be added to provide assistance if the answers are invalid or incorrectly answered. Using the above example, you can add a message informing the donor of how many tickets can be claimed in one transaction.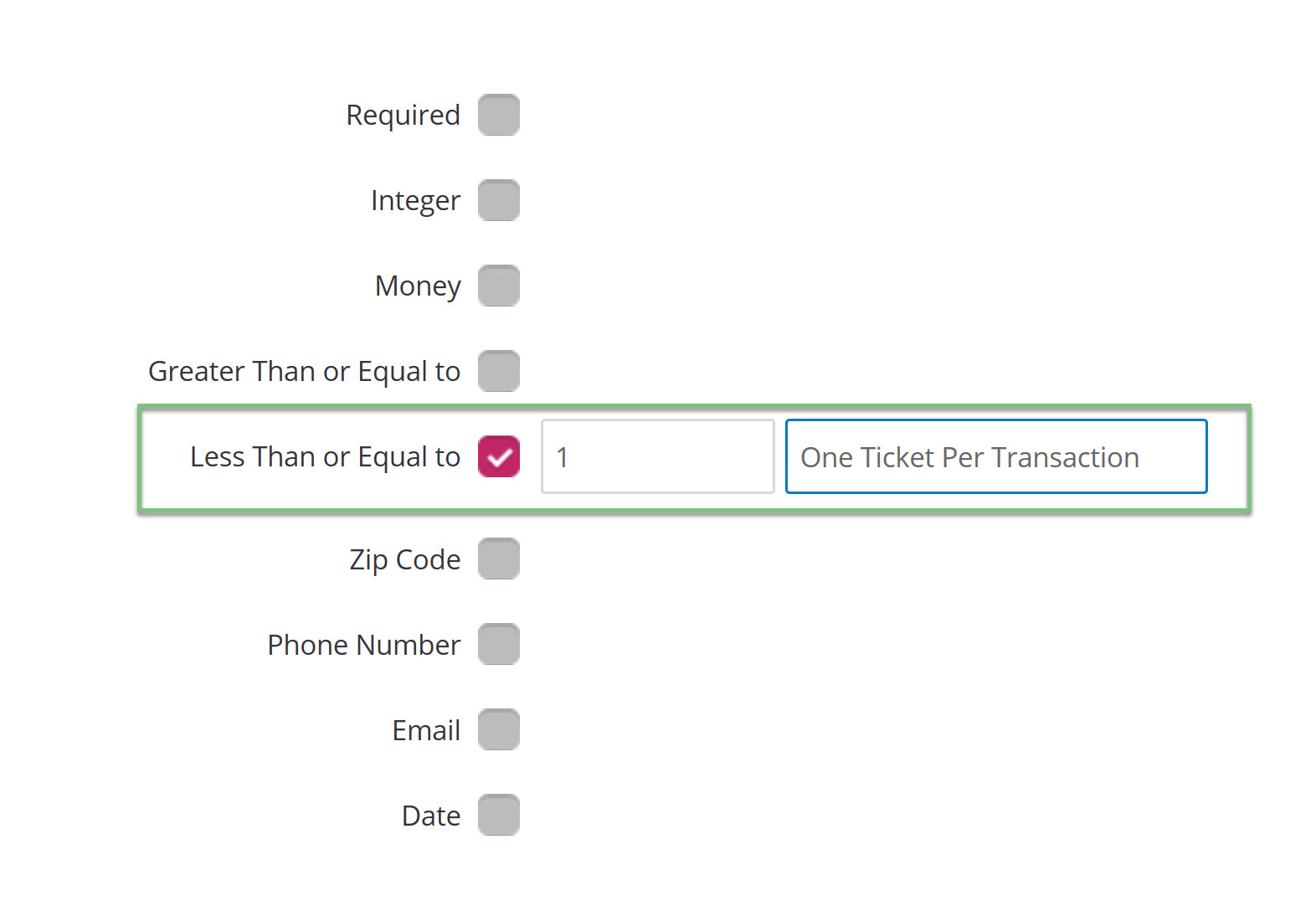 You can add multiple validations to further assist donors in inputting data into the form in the correct formats.
Note: Zip Code validation is only applicable to the United States zip codes and will not validate zip codes out of the country