Global Tokens

Global Organization Tokens are available throughout CharityEngine and reflect information configured about your organization. These tokens include data points like Organization Name and Website URL, as well as a default logo, which appears in the default User Center template and the easy form wizard templates.
Navigate to Configuration > General > Account Settings to update or review the data configured for Global Organization Tokens.

The required and highly suggested fields are available at the top of the Account Settings page.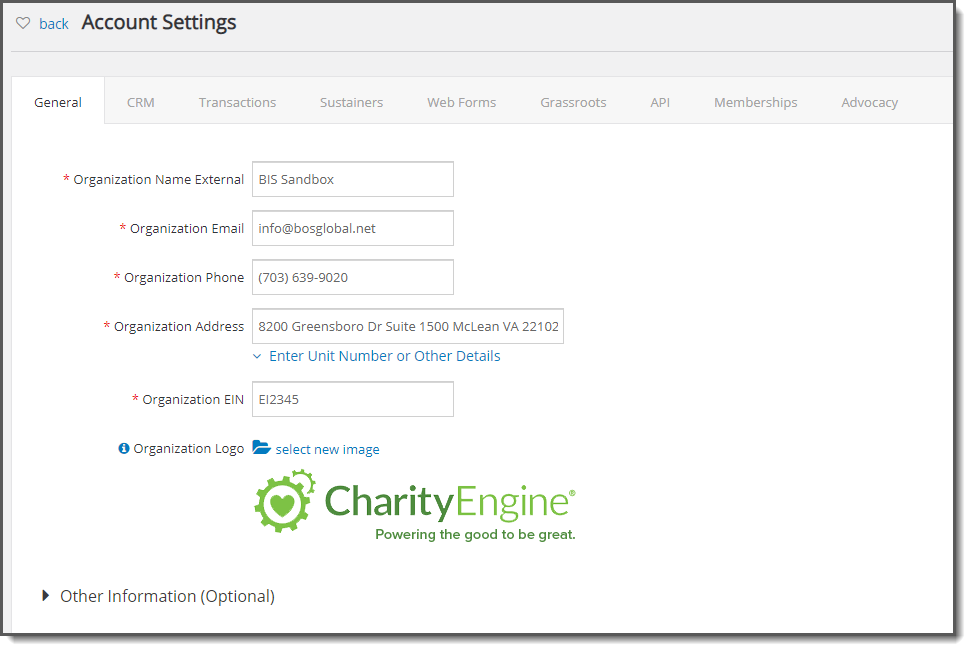 Note that there are three different logo fields to configure on this page. The Default Logo appears in the easy form wizard templates and autoresponders, as well as the default User Center template, while the other two logos are available to provide additional flexibility. Find the other logo fields by expanding the Other Information (Optional) section.
The Global Organization Tokens appear in all of the token modals throughout the system. The example below is the email receipt/acknowledgment modal.